Let's go straight in the head with this one.
When you think about developed online business, your first thought probably wouldn't be web hosting, at least not as a backbone to it. But the truth is, reliable, strong and secure servers are as important to your business as your employees, ideas, products and services.
Web hosting should be one of the crucial components for any serious business trying to make it on the wild wild web.
Which is the exact same reason most businesses will spend quite some time in hunt for the best hosting service for the job.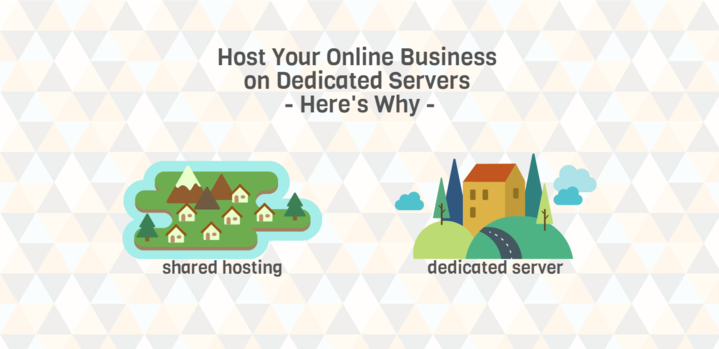 When 365/24/7 accessibility and online security are in question, random web hosting provider and weak and overcrowded servers — just won't do.
Let's imagine you run an online shoe shop.
Business is good. Your online platform is user-friendly, secure and stable.
You chose your web hosting carefully. It suits your needs, it follows the rules of online business and necessities of the industry.
However, those businesses in search for more direct power and control, may need a specialist co-op who offers dedicated hosting.
A shared hosting is typicallу the option most websites out there are likely to work with. And it can be just the thing they need while business blossoms. Then, they can easily switch to VPS.
But there's a catch, though.
Shared hosting can't quite offer you the unwavering security and uptime that basically, goes by default with Dedicated server hosting.
To understand completely why, the heck, a Dedicated server hosting would be the best possible solution for your business, let's list all those advantages of using this type of hosting.
1. Selectiveness of Server Resources
Not sharing your server with others, simply, means that only you have the final decision and complete control over how those assets are appropriated.
Why is this important? – Well, because the stress and sweat over how your fellow server roommates could be (mis)using it, is long gone with Dedicated hosting. The floor is completely yours. No more data transfer capacity constraint and no more backing off your server. Wіth a dedicated server, you are the main man who chooses which applications, scripts or projects will keep running on thе server. This, of course, means only one — superior security for your online business.
2. Upgraded execution and security
X-men level of security offered by Dedicated server hosting, rather than Shared or even VPS hosting, is one of top pros for picking up this sort of server. Additionally, choosing a dedicated web hosting provider, gives you the ultimate uptime for your site.
Yes, shared hosting could be the bеѕt solution for sites with low to medium activity. In case уоur website gets a considerable amount of visits or overall site activity, however, think about switching to a dedicated server. It'll provide you with way more stability, security and unwavering quality than any server with hundreds of different websites on it will ever do. With all due respect to all shared hosting solutions out there.
With a dedicated server, you can relax a bit.
Rest assured that your website won't be an easy victim to a vindictive site or a potential spammer. Dedicated hosting permits improved safety, essential for organizations working with touchy data exchanges over FTP or SSL. This sort of iron strong security offered by dedicated server is important for organizations dealing with delicate and/or personal information on a daily basis. Nobody likes unwanted leaks, hacks, malware. Nobody wants their identity to be stolen, right?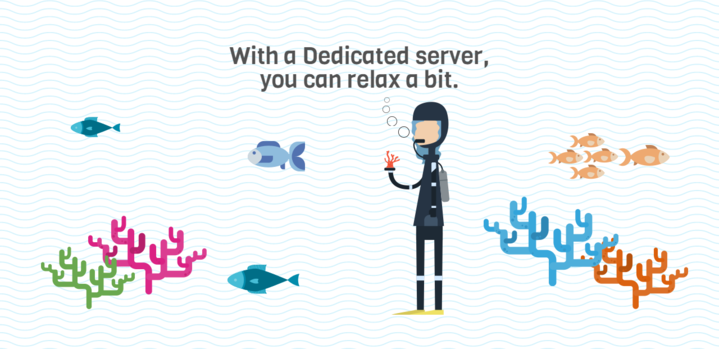 3. Dependability and Performance
As you have already figured out, using dedicated server is like renting a home solely for yourself or your family. You don't share space with other families in the building.
With unlimited access tо your own server resources, server downtimes are near to become a thing of the past. Meaning, your website's accessibility is, clearly, expanded.
People choose managed dedicated server, so that they never have to fight with system administration, responsibility or techy inconveniences completely by themselves. Let professionals handle what they do best, and what are, as your Managed Dedicated Web Hosting provider, paid for.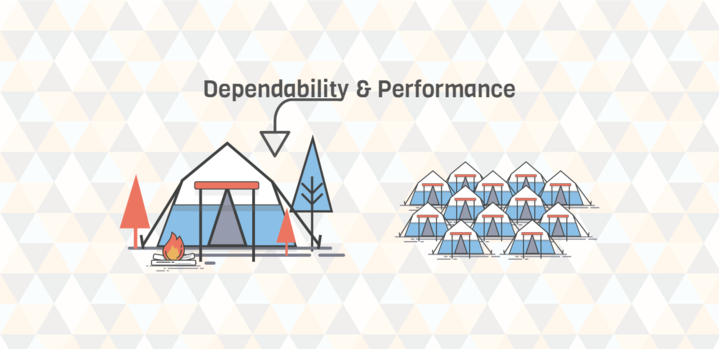 4. Dedicated IP address
Every server has its own unique IP address.
That means nothing to you? Let's break it up a bit.
When you host your site on shared hosting, you inhabit a flat in a building with lots of other people. And all of you, share exactly the same address with only one difference: apartment number. And that is your IP address. Every site on shared hosting will have a similar IP.
On the other side, living in a house comes with one unique address. Just like renting a dedicated server.
With separate IP, you can relax and breathe in the air. No activity of other server users (like on shared or VPS e.g.) will have a single impact on you. No stress on that side.
Additionally, having a dedicated IP is a must  for eCommerce websites requiring SSL for handling sensitive data and credit cards.
5. Technical Support and System Administration
No matter how skilled and experienced system admin or a web developer you are, wild is the internet.
It can easily happen that you get blindsided without any solution to the problem. Intelligent and eligible round-the-clock technical support is a real lifesaver in these situations. Specialized professional will always be there to help you.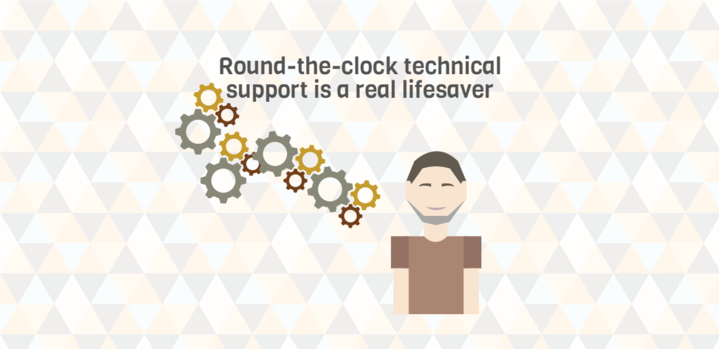 Should You Invest in a Dedicated Server?
If you have the need for it, yes. Stating the obvious, but you get it.
And, without a doubt, shared hosting is way cheaper thаn dedicated one is.
This sort of investing deserves careful consideration and well-thought decision. Take your time, calculate your costs.
If you have a simple food or fashion blog, and you don't consider or even anticipate serious development at any point in the future, shared hosting or VPS will do you good.
But, if you own an online shop, huge news website or a game app, with lots of potential critical situations and scattered traffic, get yourself a dedicated server. Please do.
No question about whether you'll need it.
'Till next time, lot's of love from AltusHost!