Launching your first website is truly exciting. Isn't it?
We know.
You're full of anticipation for lots of traffic and high conversion rates and engagement. Don't call us the party poopers, but your high expectations will be short-lived if you don't take the proper steps to secure your new online asset at every access point.
Websites that are vulnerable to hacking and data leaks are no good for your reputation, and they'll cause your ranking in searches to suffer.
How can you protect your information and that of your visitors or staff? By following these 5 simple tips that are easy enough for even a complete novice to implement.
Website Security Best Practices
Every stable build begins with a good foundation. That's why it's best to incorporate security into your design from the beginning rather than waiting until there's trouble with your website.
1. Use a Secure Content Management System (CMS)
The first step is to decide how you'll build your website and manage your content if you haven't already. Those who are going with a professional web developer have less to be concerned about as long as you're working with a reputable company or individual. However, you should still emphasize while your website is still in the design stage that the developer incorporate security features that are appropriate for the level of safety you need. Your web designer can also explain the various features, why they're needed, and how to maintain security after you go live.
If you're going the DIY route, security will be at least partially determined by the platform you choose. For example, building a website with WIX comes with hosting included, but it's still up to you to bolster it with anti-virus software, security and access management.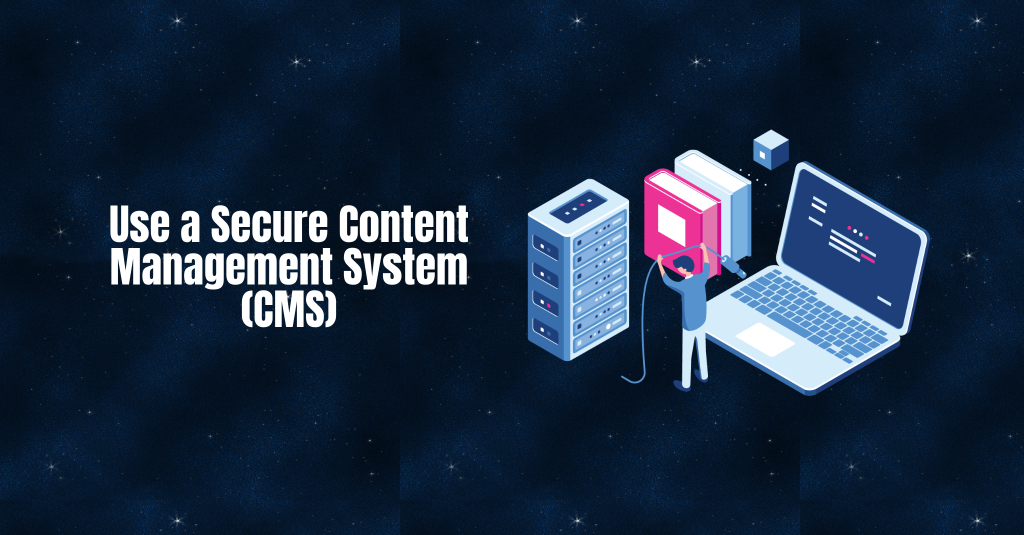 With WordPress websites, you can install firewalls and plugins that improve platform security. Since this platform is not self-hosted, you'll have to shop carefully for a hosting service that puts security at a premium. More on that in a minute.
One thing you should beware of no matter which platform you choose is the security of plugins and themes. These are third-party add-ons and frameworks that control how your website looks and functions. Most web builders have their own inventory of plugins, but there are also many free and premium add–ons available on the internet.
Try to stay away from open source libraries because many don't thoroughly test plugins before adding them to their database. Premium plugins and themes may cost a little extra, but the license comes with support, patches, and upgrades. Some developers who create free add-ons and themes will provide patches and upgrades, but there is no ongoing support or resolution platform for issues that might arise.
2. Control Who Has Access
Unfortunately, too many data leaks and hacks can be chalked up to a simple human error. Even if employees are using their own devices at work or leaving accounts open when using a public network on the road. Or if they're unaware of security best practices, in the first place.
This is where having an enterprise-wide security protocol can help, but you should make employee education and training a priority. One of the first lessons is to stop relying on staff to create secure passwords. Instead, opt for a password manager software to create unique, hacker-proof passwords for each device and account connected with your network. Among encryption tools, the best password management software applications (we use 1Password, for instance) on the market today incorporate two-factor authentication that requires a traditional password and a key that puts extra layers of encryption between you and the bad guys.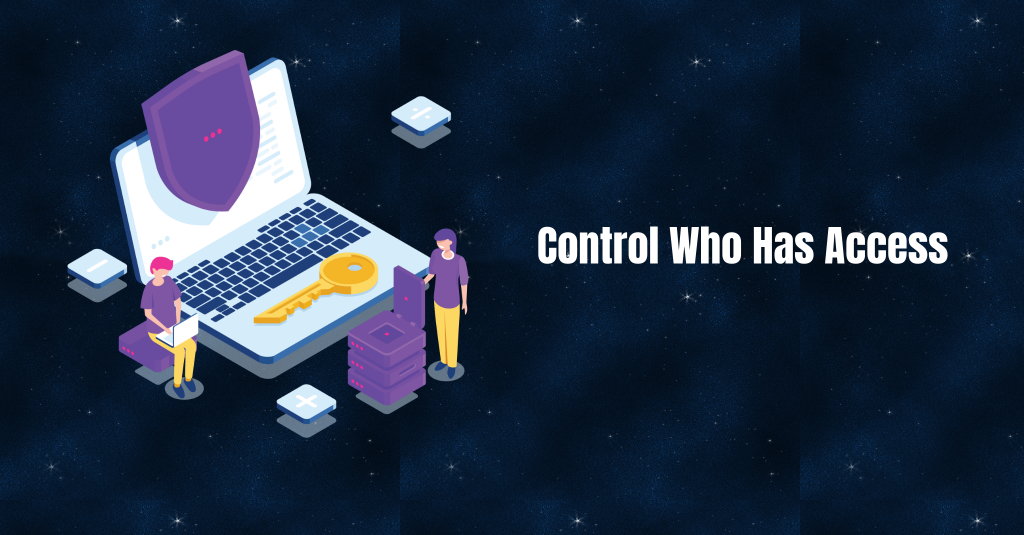 You can control access in other ways, too. Practice a "least privilege" method of control that allows access to certain levels, accounts, or employees according to need. Limiting bring your own device (BYOD) will also reduce risk.
3. Choose a Secure, Reliable Hosting Platform
The second most important security measure is to choose wisely when looking for a web hosting platform. Web development companies sometimes have a hosting service as well. However, if you go with a pro that doesn't offer web hosting, you build organically from scratch, or you're using WordPress, you'll have to find a reputable hosting service. And that is a good thing.
There are literally hundreds of website hosts and servers on the market, as a quick Google search will prove. You can look for a budget plan, but try to stay away from free or shared hosting. Take this one very seriously.
When you're sharing resources with other website owners, their problems can become your problems, and "free" hosting services may still store and sell your data even if they offer basic security; many do away with security altogether, which is why they can afford to offer free hosting platforms. With dedicated hosting, you have a little more flexibility as far as available resources, but a lot of the security measures rest with you.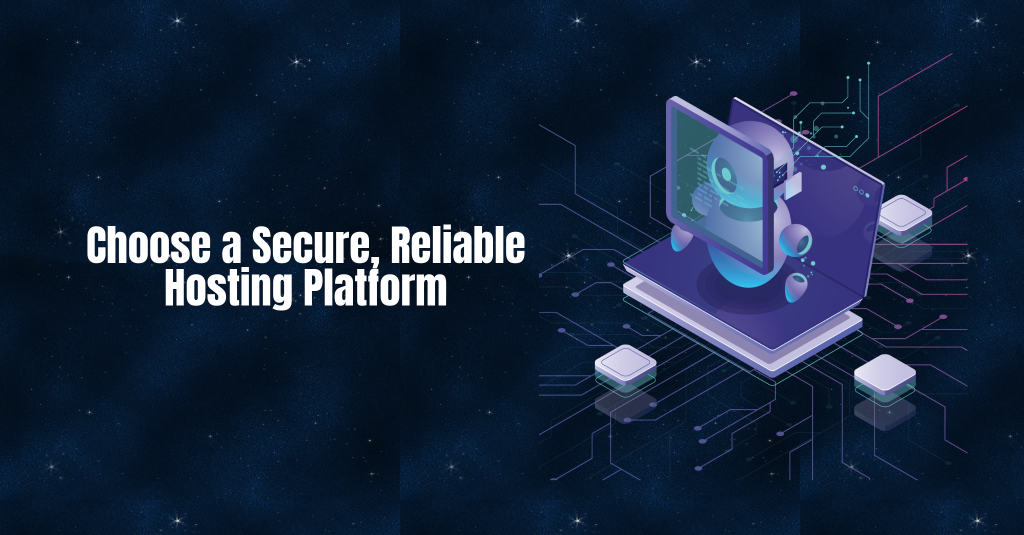 The best hosting platforms deploy military-grade 256-bit AES encryption, offer SSL authentication, have built-in firewall protection, and perform regular backups. Just make sure that you have access to their backup system and implement your own security measures on top of what your hosting plan provides. They also guarantee uptimes, bandwidth, and speed (here are some tips for even faster performance), but make sure you get any promises in writing with your service level agreement (SLA).
4. Install High-Grade Security Features
Once you've chosen a secure platform, devised and implemented security practices, you need to install protection on each network and connected device. In addition to antivirus, anti-spyware, and anti-malware software, install your own firewall if one isn't included by your hosting service. Installing a VPN is also a smart choice because it encrypts your data from your router as well as masking your identity, location, and activity.
Configure your router to segment your network into different lines, one for business, one for personal use or guests, and another for any IoT devices. That way, if one area is accessed, your other networks won't go down with it.
5. Keep Everything Updated
Having all of the most current security features in place won't protect you for long if you don't keep them updated. Whenever you can, set all plugins and security software to auto-install updates. Make sure that you're using the most current versions of all plugins, themes, and WordPress, and keep the firmware for your router and firewall up to date.
One of the vulnerabilities that website owners overlook is right in their databases. Make sure that you completely uninstall any old, obsolete, or unused plugins and themes. Simply disabling them isn't good enough.
Final Thoughts
Getting your website off the ground the right way involves a combination of solid, responsive design, a reliable hosting platform, and high-grade security. It doesn't have to cost a lot of money, and the ROI provides value that goes beyond dollars. We hope these security guidelines and best practices will help you get off to a good start.
About the author: Sam Bocetta is a freelance journalist specializing in U.S. diplomacy and national security, with emphases on technology trends in cyberwarfare, cyberdefense, and cryptography.