Search engines are refining user experience by setting quality standards for link building. It is the driving force that's making digital marketers and consultants follow the recommended practices and play a supportive role in making the search engine algorithm understand the web pages rather than manipulating them.
Outreaching for link building has to be done effectively to brew desirable results from a campaign. One of the core secrets in outreaching is the customization of each email message according to the nature, topic, and authority of a website.
For every marketer, it is mandatory to be competitive in email correspondence as they are competing in the SERPs. You need to make them open and read the emails, the same way you are pursuing higher click through rate and visitors from search engines. In addition to the writing skills, there are several other aspects you need to know for outreach campaigns, which are discussed as below.
1. Search for relevant blogs and websites
Link building is performed to let the users and search engines find new web pages. It helps the users to navigate through websites, which means relevancy is a must. For example, if you are running an online bookshop, you need to aim for back links from academic institutes. Not fashion and beauty websites, for sure.
Search for business and blogs that talk about something similar to your core products or services. The second most important factor to consider while reaching out relevant websites is about the uniqueness and usefulness of your ideas. How your ideas can add value to their websites? You will have to brainstorm ideas according to their topic, categories, and their readers' interest. Every website has a set of rules and guidelines, and they do not accept content that is irrelevant to their business or audience.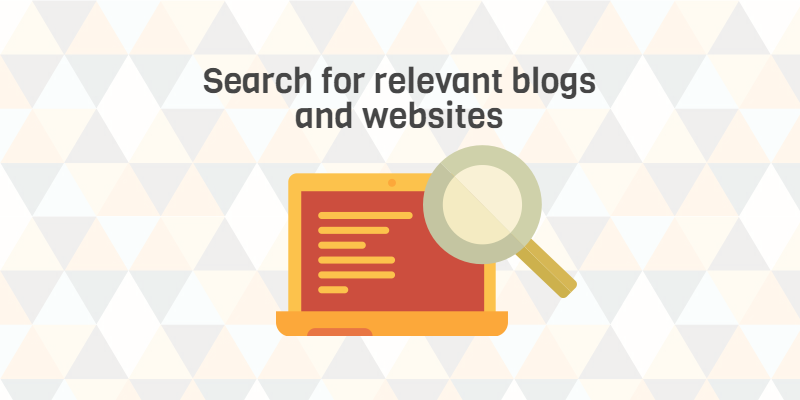 2. Try custom searches to know more about a website
A highly saturated niche or the market has often covered a lot about those topics and products you have just started. So, you will have to come up with something new. It happens most of the times that you outreach for a guest post idea, but the website rejects by saying that we have already published ideas similar to yours.
To save your time, search a topic or title within a website to know either it is already covered or not. if covered and you still insist to write about it, evaluate how you can refine it to contribute a better piece of writing.
For example, you intend to reach abctechnology.com with the topic of marketing tips, you can narrow down the search by typing site:abctechnology.com marketing tips in Google. The results will reveal either to proceed with the idea or not.
3. Review the websites before you reach out
The high authority websites have developed a tone and a content structure. You need to review how they are interacting with their audience through their blog and how you can add value with your contribution. You need to have a look at the categories and topics they discuss.
A quick overview can reveal you the way to convince them about your ideas. You can also match your expertise and available resources to provide them quality content according to their expectations. Most of the guest postings websites greatly rely on rich visual content. Check it you can supply featured images and copyright free visuals to glorify the posts.
4. Write a catchy email subject
Write an appealing email subject that clearly indicates your purpose of outreach. Be different than the routine subject lines to look genuine and not like just yet another spammer or your like a lawyer of your insanely wealthy late cousin from Nigeria you knew nothing about. Remember, the high authority websites of any niche are received hundreds of such emails daily. If you are not adding value to your mail subject, you are simply reducing open rate of your campaign.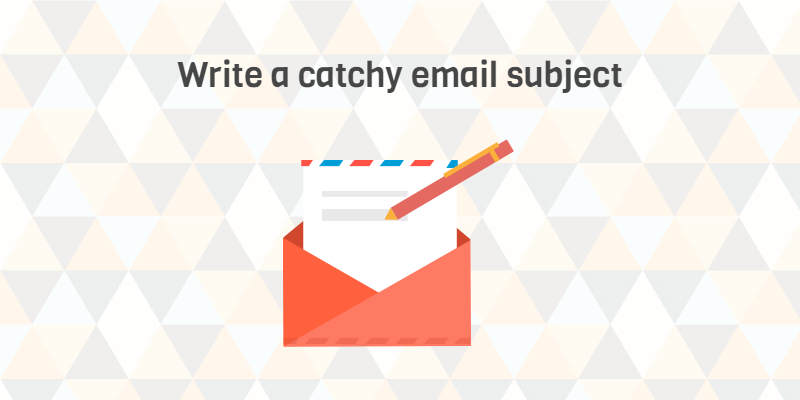 5. Customize every outreach email
A single email format, with general content, is recognized as a spam because the readers do not find anything specific to their website. And, they receive so. much. of. those every day, with exactly the same top-shop vibe, saying the same thing. Therefore, trashing your email or marking it as a spam will be an instant decision for your readers and mail recipients.
To stand out from the rest of the bulk emails, you need to customize, optimize add value to the content of the subject and the body of your email. Let them know about the quality of content of their own website and what compelled you to write them and wanting to contribute as well.  
The blogger's community is open to support, motivate and appreciate quality work of fellow bloggers. Moreover, they like to have a critical analysis of their content and not merely appreciation remarks. So, you can either add a point to their recent post in the comments section or discuss the same in email. It is quite helpful in making them believe in you.
6. Justify your originality
Fact: You are not the only one who's outreaching people for guest blogging. There is literally a mountain of people doing the same, and all of them are in an inbox fighting with you in the inboxes at this very moment. They have a set pattern with a content sample to reach every website alike, which do not work at all. To have your say, start by greeting an editor or staff member, and mention anything about their work, product or blog. They will come to know that you have really gone through their website.
Additionally, you need to include any of these factors in your outreach email:
– Talk about their recent or most visited post
– Polish your email signature with name, role or profession, you can even add a suitable photo of you or photo gif for an extra cool impression
– Use professional email address (e.g. [email protected]). Please do.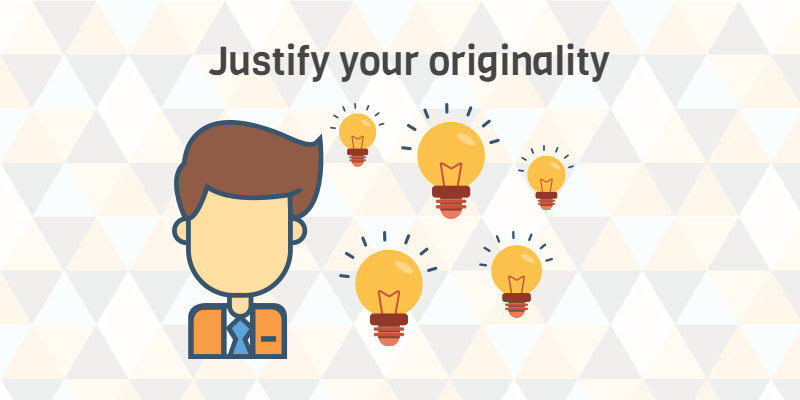 7. Set up Google alerts
Google alerts is an amazing tool to know what's going on, what 's trending in your business. It requires you to create simple alerts for your business keywords, products, blogging niche, or industry. And, Google will let you know when something relevant to them emerges.
8. Engage social followers
Social media is an impressive medium for link building outreach. The followers who frequently share, comment, retweet or pin your content can easily be retargeted for an enhanced back linking. The selection of a social media website depends on the nature of your business.
For example, Pinterest is highly popular among the fashionistas, designer, jewelry makers, art and craft, and handmade projects. Be sure, you are on the right platform and engaging the right form of audience. the benefit of using a social network that owns followers of your interest, you can further engage them by offering guest blogging, reviews, infographics, etc.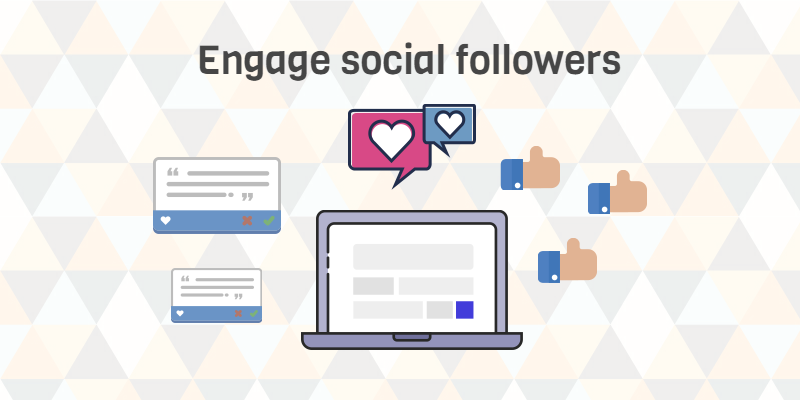 9. Mention links to your featured work
Every website needs to tie up with a credible website. Mention the links of your previously featured work to let them know the credibility of your profile and business. Make sure the links you share are working and not broken because webmasters do cross check the links. It not only a formality to include previous links but to give an idea that you have built a portfolio that is worth reading.  
10. Use a customizable email template
Using a template is recommended for achieving consistency throughout the communication. The established brands are habitual to endorse their logos, slogans or social values of each and every document that belongs to their company. A template gives them an opportunity to configure a standard email structure and customize the content each time reaching out to influencers.
11. Always proofread your emails
The editors do not tolerate spelling and grammar mistakes in formal communication. It signifies the writing skills of the person sending out emails, which may have sort of a negative impression of the outreach. The editor may consider it as an evaluation either to approve your idea or not. So, make sure to edit and proofread every single email before hitting that send button.
Tip: And even if you accidentally tap Send, use Gmail feature to undo mail sending in the next 30 seconds.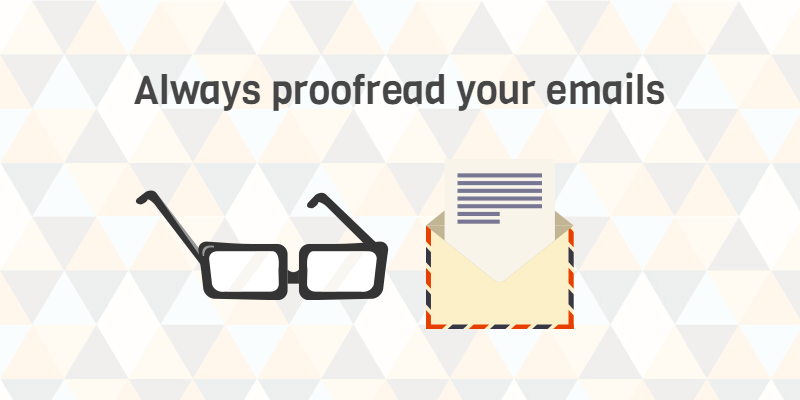 So, this would be it. For now.
The outreach backlinking needs strong nerves to know how to interact with different webmasters, the way they react, and how to reply them according to the situation. It requires determination to convince the publishing and editing staff to give you a chance to show your expertise and get a link back to your website. In light of the above tips, you can craft an impressive outreach campaign and take it a success.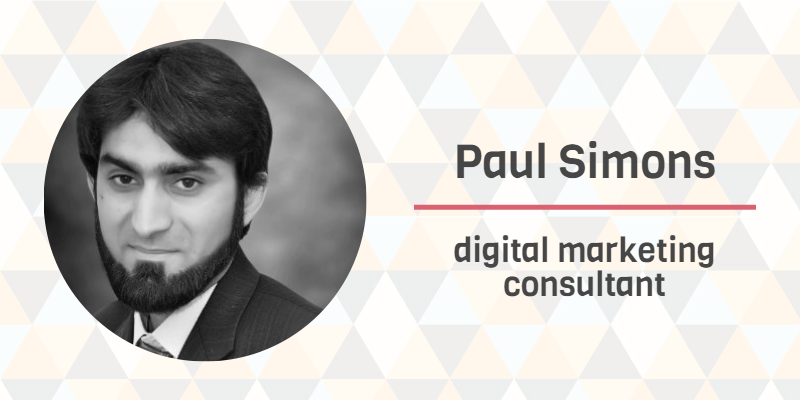 Paul Simons is a well-versed digital marketing consultant who likes to share his expertise by writing informative posts. With 7+ years of experience, he is helping business to improve user experience and conversion rate. Currently, he is serving FMEAddons that specializes in custom WooCommerce plugin development services. Among the numerous successful projects, WooCommerce CSV Export plugin is worth mentioning here.