When Nikola (my CEO) first started with web hosting eight years ago, he had no clue what he was doing. He bought a few servers and said to himself: "Well, I got the gear, I got the charm, how hard can it actually be to run a successful web hosting company?"
He had no idea about blogging, internet marketing and affiliate marketing. Words like growth hacking, outreach, content marketing, social media marketing, advertising, ROI, CTR, CPM, CPA, call-to-actions, SEO, reputation management, domain authority, bounce rate, customer personas, customer support, niche market were all strange to him.
They all sounded Spanish in his ears.
He had no idea about ANYTHING.
He didn't even know who his direct competitors were and just how saturated this web hosting niche really was.
As you can probably imagine from everything written above, his ignorance cost him more than a pretty penny.
Looking back, I think he was more charmed by all the benefits that came with owning an online business than actually providing killer web hosting services.
For a kid with a few bucks in his pocket, working from home (in pajamas), choosing your own working hours and saving money on renting a physical "real estate" for an office seemed like a dream come true.
Although he was quite ambitious and determined to provide his clients with a reliable web hosting solution, his lack of knowledge really got in the way of retaining customers.
Before he could even say "free migration + free hosting for an entire year", everyone whose website he wanted on his servers was already long gone.
Outgunned by his peers on almost every level, he was forced to start from the very bottom.
And he worked his way up from there.
He started to invest in his internet marketing education. Nikola started to learn a lot about content management, SEO and affiliate marketing.
Although we come from different backgrounds, Nikola and I basically have the same backstory.
Just like him, I spent countless hours and long nights studying, testing, implementing, just being all over the place to learn it all. It took me about 2 years to make some real money online.
Looking back at all of it now, I have to say that it was a very long and challenging journey for us.
But, we never gave up. I'm gonna to be honest with you here, there were many times when I thought: "Screw it. I'm done. I don't care anymore, I'm gonna work in a grocery store if I have to."
Although the odds were against us, we just kept on pushing, and pushing, and somehow we managed to make our dream become reality.
I don't want to toot my own horn here, but I think that we're doing quite well now. Sure, there's still room for improvement, but our company has been part of the international web hosting scene since 2008.
That's eight years and counting.
Great, right?
Apart from a few minor setbacks when we were just starting and learning, we experienced nothing but success within this field of work. How come? – Well, because we kept setting real goals and fully committing ourselves to making them real.
In order to truly progress in life, you cannot just dream about the future. You have to grab the bull by the horns and really do your best to provide some real value for a specific group of people.
I know that to some of you this might be hard to believe, but we are not the first two knuckleheads in the world to jump into a niche we knew nothing about and make some money.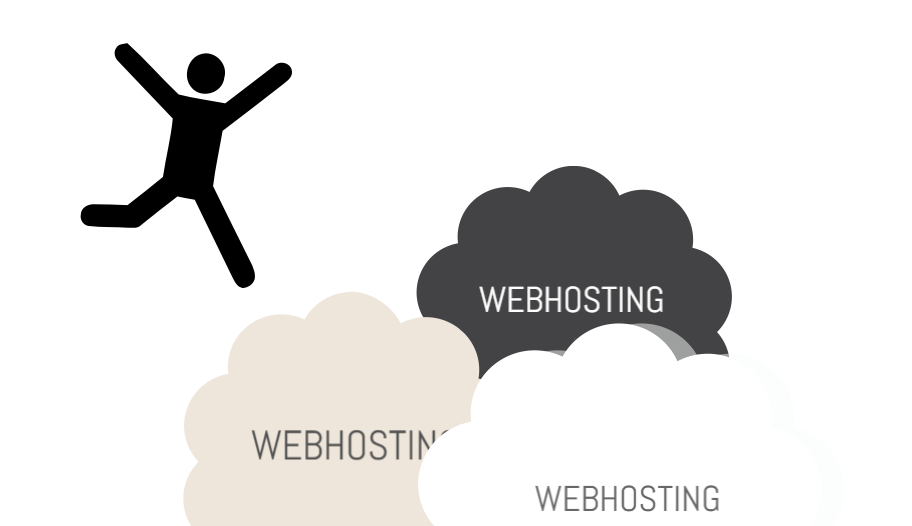 People do it all the time.
How come? – Well, because providing web hosting services is just a facade.
Your real job is to DEVELOP STRATEGIES and BUILD SYSTEMS.
Everything else is secondary.
Everything else can be delegated or outsourced.
Since AltusHost has become successful and no longer in need of babysitting, we decided to branch out into different markets as well. Just like before, we didn't know much about the things we were selling, but this time, we did know where to look for information, how to set competitive prices for our products and services, and how to instantly become relevant players in a whole new saturated niche.
So, without further delay, here are a few things you need to know if you want to run a business in a market you know nothing about:
Don't Just Jump Into ANY Niche, Pick The One That At Least Interests You In Some Sort Of Way
You can successfully enter any market that you know nothing about, BUT it's of crucial importance that you first sit down and really think whether that is something that you actually want to do.
More often than not, people get ahead of themselves. They start a business, build a half-ass website, publish a few terrible blog posts nobody cares about, see that no one is responding, get paranoid about losing money, and abandon ship.
Not every niche is the same. Some of them might interest you more and stimulate you to learn more and more about them, others may bore you. If you have zero interest then you will have difficulty learning anything.
Although you can basically apply the same (with some tweaking) core set of business principals in any market, it's quite important to know that, in order to succeed, you still have to learn what you're doing.
If you narrow down a niche to a marketable chunk, you'll see that the amount you need to learn in order to become proficient is actually quite small.
There are exceptions, of course. If you, for an example want to teach people carpentry or develop applications, then you really need to invest some time into learning those particular skills. You won't learn how to curb wood overnight, but that's ok. Once you do, no one will be able to stop you.
But, contrary to the above-mentioned occupations, if you plan to teach how to potty train your dog or open an online retail store, then all the information you need can be found online and learned in a few weeks.
Always remember, if you decide to jump into one niche and learn about it, focus on becoming a true expert. Put in the time, it will pay off, I promise you. You can learn along the way and write about your progress on your blog. It will give you and your clients a chance to see if you really made the right decision when choosing to enter a certain market.
Reverse-Engineering
As I already wrote in one of the previous posts on this blog, reverse-engineering is the key to learning how something works.
For those who are not familiar with the term, reverse engineering is the processes of extracting knowledge or specific information from anything that is directly or indirectly created by a human being.
The process often involves taking something apart (a mechanical device, electronic component, computer program, or biological, chemical, or organic matter) and analyzing its details to see how it ticks.
It's a well-known method that is often used in business to drive innovation and conquer new markets.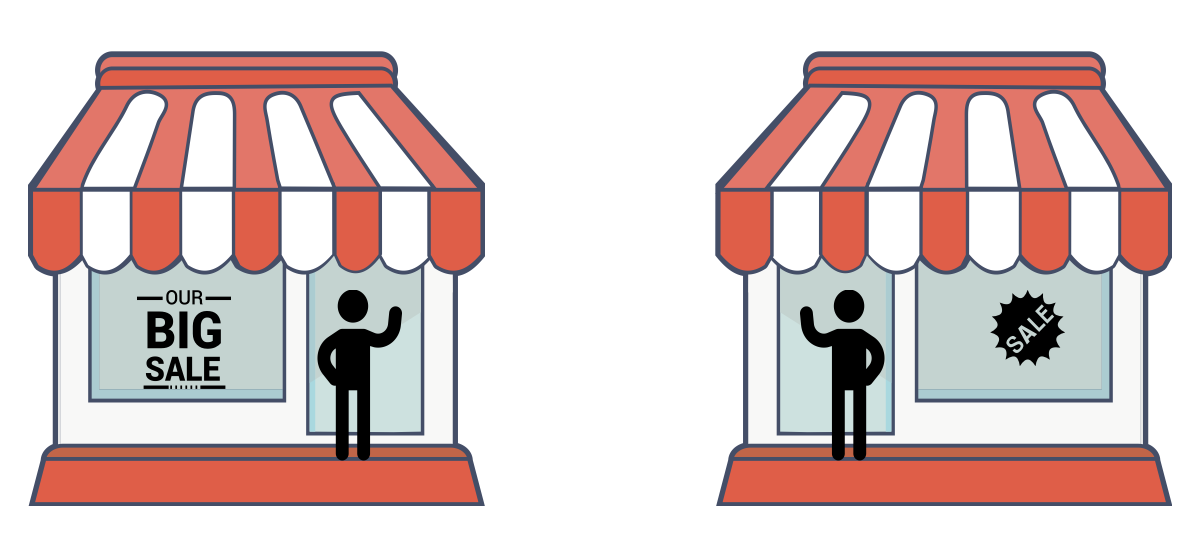 In order to truly understand how something works, you'll need to reverse engineer it. You need to pull it apart, and then put it back together again. Only then you'll really see how to improve it.
Rise Above The Crowd, Develop a USP
In this overly competitive world, it's of crucial importance that you figure out how to distance yourself from the crowd and provide unique values for your current and potential customers.
USP, a.k.a Unique Selling Proposition is basically the backbone of your company. 
It's the answer to the question: "Why should someone choose you over your direct competitors?"

Apart from being one of the few web hosting companies that has its own network infrastructure, the thing that really makes AltusHost different from its competitors is our service proposal that is carefully tailored to suit almost every small to medium sized online business that needs a secure place to host their website.
Analyze The Market, Figure Out Its Demands

If you work in a niche where a lot of companies are doing their best to steal each other's customers, you will have to figure out a way on how to consistently produce quality answer to fresh market demands.
It doesn't matter how good your products and services may be, people constantly need and want something more. To identify that there's a need for something is the first step in figuring out if there's a new market demand out there or not.
Market demand is either recognised or created by founders of new ventures. It doesn't matter if a certain niche is filled with all sorts of different brands that offer this and that, if you, as an entrepreneur and a consumer, become the first person to recognise a certain need in the market and how to reply to it, then you'll immediately have your hands on a vital and quite promising business.
Gaining the skill to recognize new market demands can be quite good for any of your future business endeavours. Apart from that, it can basically teach you how to level up your supply chain and category management processes as well.
Outsource
Working with freelancers is a great solution for most small and young companies. Today, one can get a freelancer for any type of job at a really cheap price. They can do everything for you.
I know most of you are shocked that I put outsourcing below all these above-mentioned things in my text, but let me ask you something: If you outsource, for example, content, how will you know who's your targeted audience and what sort of things could your public be interested in reading? How will you even know what to request from those you outsource to and what's the fair price to pay for their services?
Outsourcing all sorts of things can be a great tactic for a newbie who's just starting, but without any knowledge of your niche you probably won't get far.
Collaborate With Competitors, And Learn From Them Along The Way

To win in business, you have to know your competitors. You can learn a great deal about them if you just reach out and collaborate.
Cooperation widens the spectrum of your knowledge and skills. It helps people see what sort of knowledge they need to gain in order to surpass their direct competitors.
The more you learn from your competitors, the better you'll understand what keeps their juices flowing and what drives the wind right under their sales.
As they say, right people at the right place and half of the work is already done. Be the right person with the right skills, learn from those who are already around you.
Choose The Right Team
Although many of my friends and colleagues are into this whole "one man army" trip,  I truly believe that in to succeed in business, you have to build the right network and add great people to your "team".
As a person who has bounced around from occupation to occupation, and from one industry to another, my experiences taught me that you're only good as the people around you.
So far in my career, I've worked in a lot of different places and with all sorts of different characters. Some of them were quite good, some of them were beyond awful. The ones that I've worked best with, I kept close connection and we still help each other achieve our goals on various different projects.

To succeed in business, you have to rise above "providing good services". If you want people to remember your name and your brand, you have to change the game, push boundaries and constantly come up with new benefits for your targeted audience.  I found out that I can only do that well when I have people who I trust around me, and who can help me solve all my problems, regardless of the scenario.
I think business is best played as a team sport.
Thank you for reading my this posts. I hope it was helpful. If you have anything to ask or add on this subject, feel free to write your thoughts and questions in the comments section below, and I'll do everything in my power to reply ASAP.