It doesn't matter who you are or what you do, at one point in your life, you had a small business.
You had to start somewhere.
You were that little guy who did everything he could in order to win over a couple of new customers.
Giveaways, contests, cold emails, guest posts on popular blogs from your niche, PR, free trials – you had to do it all.
Even if you were lucky enough to smoothly generate and convert a couple of new leads, I'm pretty sure that there were times when you had to go head-to-head with a lot of bigger players than yourself.
When you're a small business there is plenty to envy the big guys for. They have the name and the capital to make some serious waves that you can't even dream about. However, they're still not all-knowing and all-powerful. There are still ways on how you could beat them in their own game. Even though you're outnumbered and outgunned in a lot of scenarios by your rivals, you still have some advantages and options at your disposal.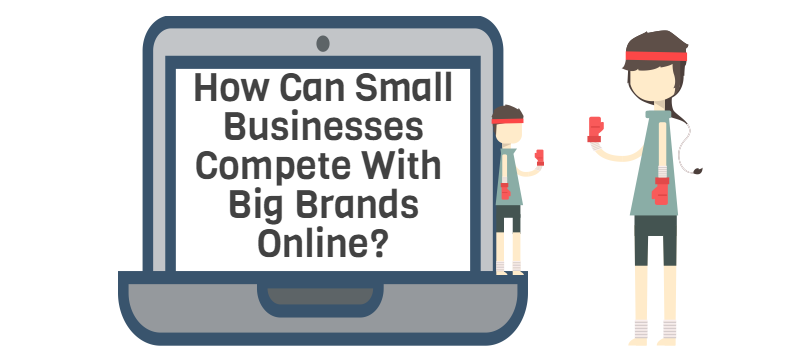 Having written all that, I think what every small to medium sized business has to do, before they even start to hunt for clients, is figure out their USP (Unique Selling Proposition). In this highly-competitive world where hundreds and thousands of companies around the globe offer similar products and service, you need to have a pretty clear picture what makes you special. Before you even invest a single dollar into marketing, you need to know exactly what makes you unique and why should people choose to do business with you, and not your direct competitors.
However, your USP won't always help you defeat your rivals. If the competitor that you're facing is better than you and has a lot more firepower at his disposal, thanks to the scale and size of his business, you might need to come up with another strategy on how to stay relevant next to him.
Carefully analyzing his products and services in order to find and capitalize on certain disadvantages, investing in customer success, offering partnership on ongoing and future projects – these are just some of the ways on how small businesses can survive next to bigger players. These are just some of the standard ways. There are literally dozens of little perks that you can apply to your work and completely turn the game around to your advantage.
That's why I decided to reach out and ask a couple of experienced and successful small businessmen the following questions:
Can A Small Business Win In A Fight With An Industry Titan?
There are absolute benefits to being a small business.
First, the Internet creates a more level playing field for small business. If you have an excellent website that offers a visitor great information and assistance in solving issues they may encounter, you will win their business. If someone visits your website, and finds the answer to their need, it matters less to them if they have heard of you and your company, or if they know who you are. It's a given…big companies have great websites. But you can also have a great website as a small business. Content matters.
My first suggestion to smaller business is to develop a great website. And it must be mobile enabled, because many of your clients will see you for the first time on their smartphones. The good news is this….You can have a great website for less than $500 by using WordPress and purchased templates. It's almost as easy to build a website as it is to program a DVR. If you can type and follow instructions, you can build a good website. If you practice a bit, and get some amazing pictures and graphics to backup your content, you can have an excellent website!
My next suggestion to smaller businesses is to populate that website with great content. If you don't have the ability to generate great content, find great content and ask permission of the author/creator to add it to your website. Often, you'll find that writers are happy to gain another outlet for their writing, and it creates more "noise" for them online.
Second, owning and operating a small business means that you can react more quickly to challenges that arise. You don't need to take decisions through multiple layers of management, or through bosses who want to "correct" your ideas or concepts. If it's a great idea, put it out into the ozone and see what people think of it. You may be very, very surprised how supportive your readers and clients are of the work that you do.
I've owned this small business for 13 years next month. I actually did consulting dating back to 1987, but started the full-time business in 2003. I'm still a small business–by choice. I partner with other small businesses to achieve whatever objectives are required. At one time, I had almost 100 Consultants who had allied themselves with me; now, the number is less than a dozen. Why? You learn that bigger is not always better. Reaction time to client needs is critical.  Access to you and your business on the part of the client will win business many more times than simply having a "big name"—one that doesn't show absolute care about it's customers or clients.
Client/Customer/Patient care is critical to your success. Every client must feel like he or she is your only client. They must feel as though, when speaking to you, when writing to you, when meeting with you–that they are the only client you have. It's your responsibility to convey that impression. That's where small business is best…in letting every client know that they are your most important. Having access to you and your abilities to serve their needs makes the difference between a larger company and your smaller company light years in comparison.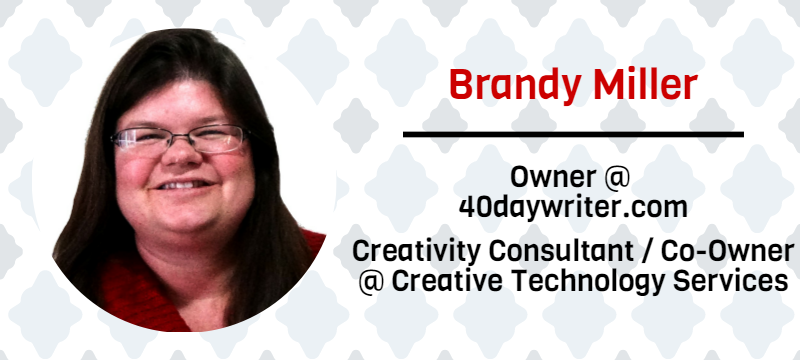 Going toe-to-toe with a large corporation can feel like a David & Goliath battle, but to be perfectly honest, the small business owner has the advantage. Yes, the corporations have the money to blast their message into every corner of space occupied by their potential customers, but they need all that money to overcome the hurdle to their success that you leap over naturally: trust.
Nobody trusts corporations. Nobody believes the messages of corporations because we all know they live in the fine print. We all know they hide the truth in tiny letters and the bigger the headline the more truth they are hiding.
As a small business owner, your key to winning the battle is to be what they don't have the ability to be: Transparent, flexible, relatable, and real. Corporations need personas to represent them because they don't have a face. You do, so use it.
Corporations spout off branding messages and slogans that most of their employees don't understand or find meaningful and don't care about but you aren't an employee. Figure out why you want that business, what you hope it's going to do to change not only your life but the world, and stand behind that mission 100%.
Corporations try to hide their messes. They don't like people seeing their mistakes. Own yours, and turn it into your message. Let people see your weaknesses, and use those to help you provide value to the people you serve.
Above all, be a real person. Don't apologize because you don't have it all together. Nobody does. But show up every day happy to be human and loving your customers for being human, too. Zig Ziglar said it, "People will listen to you if they like you. But they will buy from you if they trust you."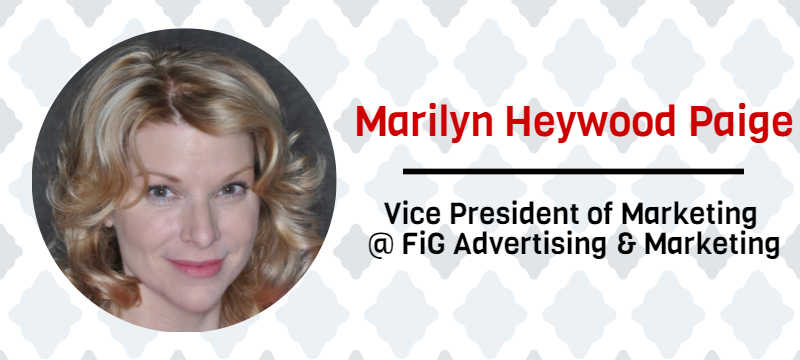 I'll let you in on a secret that the big brands use to gain market share that little companies could also use, but generally don't. And it's not because smaller companies can't. It's usually because they don't know how.
Most small companies start their marketing efforts with tactics–website, social media, SEO, marketing automation, etc. Big brands start with research. The big players don't spend a dime on marketing until they've done research into their target markets, competitors, and accurate messaging because they know that what they invest now will pay big dividends later in more cost effective marketing.
Small companies can learn from their large competitors actions and invest in research. The advantage the smaller company has is that they can be more nimble in reacting to the research findings and make the insights actionable faster. Large companies have a lot of infrastructure to mobilize in order to start a new campaign.
Small companies can also target niche markets that can be too small for a large brand to focus on. Market research will tell you what those audiences are and how to reach them. And they can be quite lucrative for a small business.
For example, I have a small B2C company who hired my firm to create an online marketing campaign for them. They are in the consumer flooring industry which is dominated by a few very large brands. By investing in research, I was able to uncover the competitive and target market insights for the company that fueled an integrated online strategy. Their large competitors never even noticed the strategy they were employing in the market right under their noses. And my client quietly increased their revenue by 30% and closed sales that amounted to ten times their marketing investment. And it all started with research.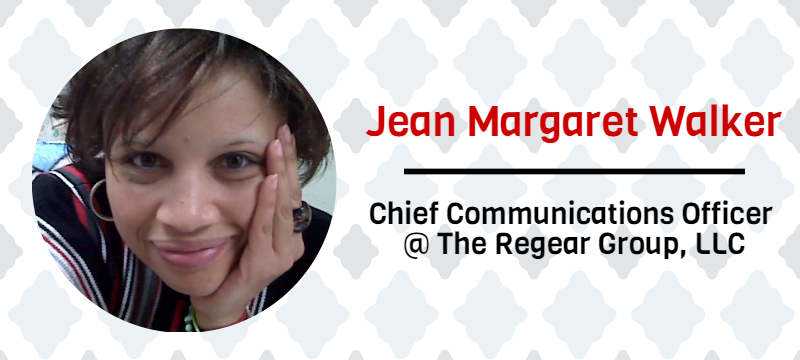 I believe it's important to produce quality products and services. That's no different than large businesses, but you have to start there. Then, you can really set yourself apart by doing something so far beyond the competition that those who encounter you will prefer to work with you. For instance, a large corporation may sell something great, but maybe their service is just so-so. Use that to your advantage and step up the customer service in your business. Do something different. No matter how large or small that 'something' is, do it and do it well.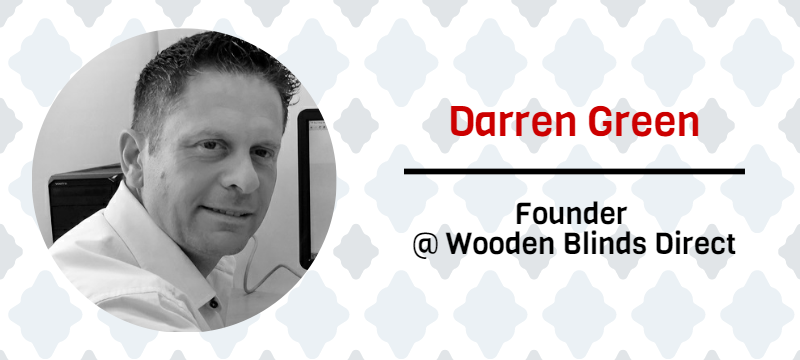 Selling blinds online has become an increasingly competitive business over the last decade.
The interiors market is traditionally dominated by huge brands; Ikea, Argos, John Lewis, Wilkos etc. So when I started a specialist online business over twelve years ago, it was a surprise to find that we were the first to sell effectively online! The bigger brands had websites, but they weren't easy to find, or navigate, for people looking for specific products.
It wasn't long before other small businesses picked up on this gap in the market, and competition between small brands heated up extremely quickly. We were successful because we offered the best quality products, at the best prices, thanks to our ability to manufacture in the UK, rather than importing everything.
More recently, the bigger brands have been aggressively expanding online, spending huge sums on building and promoting their websites. To combat that, smaller brands have had to adapt, becoming specialists, experts, and serving niche markets.
The bigger brands have some innate advantages, primarily massive budgets, and significant brand recognition. To succeed as a smaller player, you need to exploit your own attributes; agility – your ability to change direction and strategies quickly, responding to a fast-changing market and consumer expectations, in a way that bigger competitors will never be able to do.
Personally, we've become leaders and innovators in our industry, offering exactly what people want; ultra-high quality, hand-made in the UK, bespoke blinds, produced from sustainable materials, and delivered next-day. It's this excellence that keeps us a step ahead of the bigger competition and allows us to build on happy customers coming back for repeat business.
So your options for entering a market and competing with bigger brands; either spot a gap in the market, and offer to fill it first, or dive straight in and offer a service significantly better than the opposition."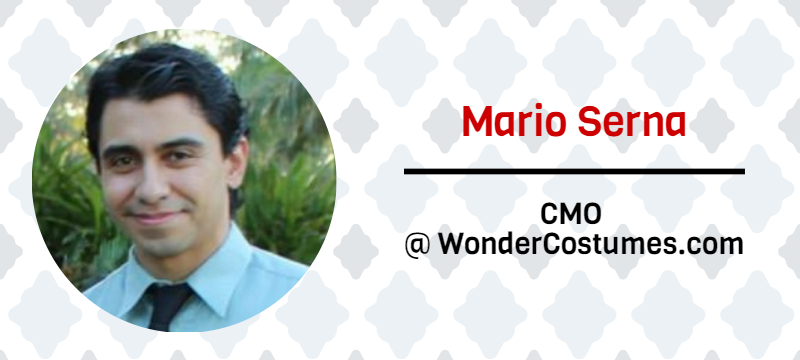 We are a very small e-commerce business; we currently employ a total 10 core employees but we grow our staff during the Halloween season (August through the end of October). We have been in business since 2005 but we have stayed resilient thanks to a very focused approach to reaching our customers.  
Our biggest competitors are big brands (huge actually) with big marketing budgets. These are publicly traded companies that eat up a huge piece of the pie in the Halloween industry–Party City, BuyCostumes.com, Wal-Mart, Target and other big chain stores that don't even specialize in costumes. Even then, we have been able to take our own hefty slice by doing something that is nearly impossible for them to do: Get to know customers at a personal level.  
The big players prior mentioned outsourced customer service or run large call centers where customers have bounced around from extension to extension and are often frustrated with the lack of care (we know this because our customers share horror stories with us). We, on the other hand, have personalized customer service where each of our reps is in charge of the customer from beginning to the end of their inquiry. The customer is always welcomed to call back and ask for the rep they've had in the past. We carefully select customer service employees with outgoing, friendly personalities that make our customers feel comfortable doing business with us.  We have positioned our little business as the alternative to the cold and distant large corporation.
Another advantage that we have is that since we are a small operation, it is easy for us to educate our employees about the costume industry. Our main customers are usually huge fans of comic books, movies, cosplay, theme parks, etc. We get our employees to become aware of all these subjects that our customers are fanatics of, and we can then speak their language.
So in short, I have two very important suggestions for small business who are up against large brands:
1. Offer unparalleled personalized service. Get to know your customers on a first name basis if possible. It will greatly improve the chances of–and even guarantee–having repeat customers.
2. Become well acquainted with your customers' interests. Learn what they like, what events they attend, what "makes them tick," and pretty much, anything that will make your customer feel like everyone in your company is one of their peers.
We are a small software developer in Germany (less than 10 employees) that competes with the "big guys" on a daily basis. Our two main competitors are one publicly traded company in the US and one large company, backed by a much larger parent company in Canada.
I'll start with the reason we got into this particular market and then explain how we compete. We entered the desktop search software market by chance. We had a large customer that was using one of our now competitor's product that was missing a few features that they really needed. We took a look and realized that we could build the program and give them the features that they wanted. The market proof came when we started getting requests for the software from other companies that had seen it while working with our customer.
What we found works best for us is our responsiveness with our customer requests and support.
Passion for our brand. The two big companies no longer have their original developers or founders. We do. We know why we got into this business and are determined to succeed.
Moving quickly to stay ahead of changes to Google. Content creation has been the best way to stay ahead, but also design of our website for SEO. Everyone is equal in the eyes of Google. (Big competitors are usually slow at this, because of the approval chain)
We answer customer questions, not just about our own products, but about other products as well. We give expert advice away for free.
 Appreciation giveaways: We've had owners of forums talk about our product, so we reached out to them and did a give-away on their site. It's a win-win. (this is something our competitors would never do.)
Engaging our customers in an honest way, where they are. We use software to tell us when our product is being mentioned and we respond quickly. Whether it's someone raving about our product or having a problem, when you engage and help, you strengthen your brand. If you don't want to buy software you can use Google's 24-hour search: just type you product name or brand into Google and filter the search for the last 24 hours. This should be done by a team member daily.
We've also realized that smaller is sometimes better. We're able to adapt more quickly because the decision chain is short. We don't need to talk to investors or hold a board meeting. We can make decisions on the fly and seize opportunities as they arise. That's the advantage of being small.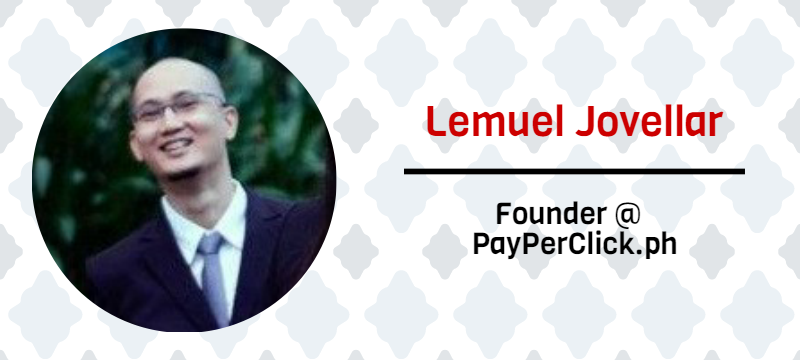 I've been an entrepreneur since 2005 and I've had over 6 ventures that I personally started to date. My most successful one being a digital marketing agency.
That said, besides my personal businesses, I've helped over 200 businesses market themselves on the internet. These businesses range from your average local clown to Inc 5000 companies and household brands like Polaroid.
I'm constantly on the edge with the updates in search marketing and I've seen it evolved from being the start-up's best friend (Google's then unique selling point) to the point where being able to leverage the power of the internet has become nearly impossible for most small fries (the now).
The way I see it, although extremely hard these days, there are still some strategies that can give them the edge over established brands although for how long is something only time can tell.
The easiest way to compete is to not compete at all. One of my ventures before was to sell slimming pills and supplements over the internet. These products are readily available on the millions of drug stores/pharmacies in the Philippines and around the globe however, back in 2006 not many were doing online selling. The fact is, we were probably the first to do this and for that, we probably got the "pot of gold" on this market.
By doing so, although we didn't have the deep pockets established chain stores have, since we were the first to bring such products online, we were able to thrive, at least for as long as the online market got saturated.
Second, small timers have the flexibility and personalization that corporations do not have. The moment something comes up, it doesn't take 5 departments to make adjustments accordingly. This is something newcomers can take advantage of and the epitome of such is how Pinterest started out.
Lastly, as for any business venture, the lesser the funding, the more creative you should be. Take advantage of how well you know your market and with that, you should be able to connect to them better if you use your creativity. Let me end with this, if you think you can bring business by simply doing say a pay per click (PPC) campaign through Adwords/Facebook etc., these are avenues that the deeper pockets will most likely stump you on.