As human beings, we feed off of stories. There's a part of our basic instinct that is immediately captivated by a good story. We place ourselves in the tale, and through the experience, we learn something. On social media, brands must become storytellers if they wish to stand out from the rest of the competition.
Today I'll show you two ways to start implementing storytelling into your social media. After that, I'll show you an exciting infographic that gives you deeper insight into today's platforms so you can bring your story to the masses.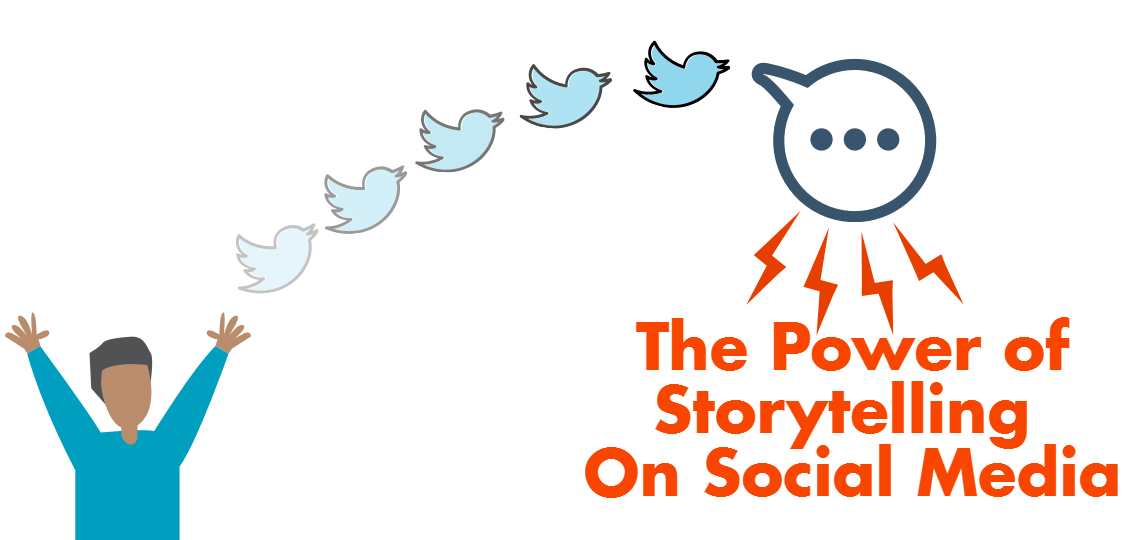 2 Ways to Tell Your Brand's Story on Social Media

Don't forget that your business needs a blog as well to tell its story. If you don't have one, I happen to know the best starting a blog resource out there. Tell your story there, and on social media.
1. Keep it Simple: Tell Your Story!
Regardless of the type we're discussing, storytelling is the foundation of any successful marketing campaign. A brand isn't just a logo or a name, it's a story, one that people will buy into more than any sales tactic.
When you're on social media, share things with your audience that help them while also playing into your brand's image. If you're a health food store, offer healthy tips on your Twitter for example. Tell stories about your efforts in the community, anything that helps people learn more about your brand.
2. Tell a Story With Every Post
If you're on Facebook, turn your status update into a mini blog post where you tell everyone the story behind said update. On Twitter, hit them with a short and sweet update that tells a fast story. Even a post on Instagram can tell an entire story with a single photo. A picture, after all, is worth a thousand words.
Tell Your Story on Today's Top Platforms (Infographic)
Check out the infographic below for a deeper look into the best practices of today's top social media platforms. Let us know how it helps you in the comments!