A blog can be a highly valuable asset.
Whether you are looking to run an independent blog to establish yourself as a blogger or you have a blog section on your business website to boost brand awareness, there are certain things that you need to consider.
The purpose of your blog is to serve as an information hub for your audience and get them to engage, and this is exactly what the best niche blogs aim to achieve. Even though most people focus their efforts on achieving this, they forget about the user experience, which greatly contributes to how their blog will be perceived.
Your website's speed, and the speed of your blog, is directly affected by your hosting, but how can you know whether a hosting provider is good or not? Here are the 6 server-side factors that you need to consider.
Uptime
Uptime represents the time percentage during which a server has been running effectively. Uptime is a direct indicator of how good a certain web hosting provider is at keeping their servers running. If your blog has good uptime, this means that it will be available to your visitors and this is why it is so important.
However, the issue around uptime is not that simple. Most hosting companies do not provide enough information about how their percentages are calculated. For example, if a hosting provider claims that their uptime is 99% during a day, then it means your blog will be 1% down each day which is around 15 minutes.
This doesn't seem that much but if you look at it on a yearly basis, it means that your blog will be down for around 85 hours which is more than three days.
Load Time
Page loading time is an essential metric for any kind of website. The obvious reason why your blog needs to load fast is that visitors don't have the patience to wait for a page to load. On the other hand, Google also favors sites that have good load times and this will have a positive effect on your blog's SEO and search rankings overall.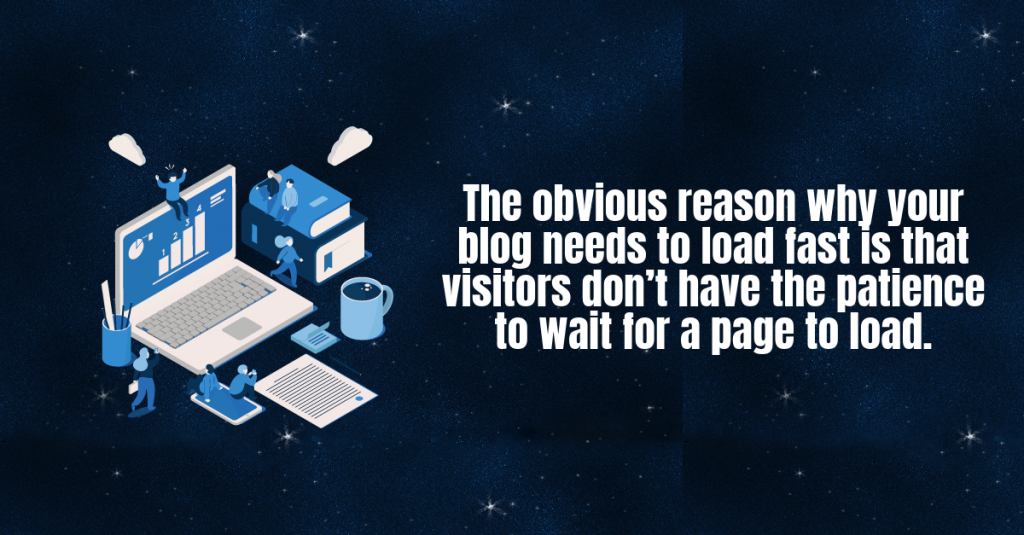 Statistics show that over half of all website visitors will leave a site if it needs more than three seconds to open a page. This is a big number and it shows that you can't afford slow load times as you will lose half of your potential readers. Make sure to check your load time as often as you can and work to improve it in every way possible.

TTFB
(Time to First Byte)
The main underlying factor of your blog's load time is TTFB or Time to First Byte. To put it simply, TTFB is the time required for a server to send the requested information to a user's browser. Each time someone clicks on a page on your blog, their browser demands bytes from the server the blog is on.
TTFB affects your page load time in great measure and because of this, Google pays a lot of attention to it. Google has even offered guidelines where they recommend that your server's first-time response must be under 200ms to be in the "green zone".
TTFB is directly affected by the distance between the communicating servers and this is why AltusHost provides hosting services for customers in Europe and has a wide network of servers located around the EU.

Backups
No matter how good a web hosting provider is, not everything depends on them. Human errors and random power outages can end up disabling servers and sites for a certain period of time. The risk of this happening can never be alleviated, and you can never be 100% certain. So what can you do in these situations?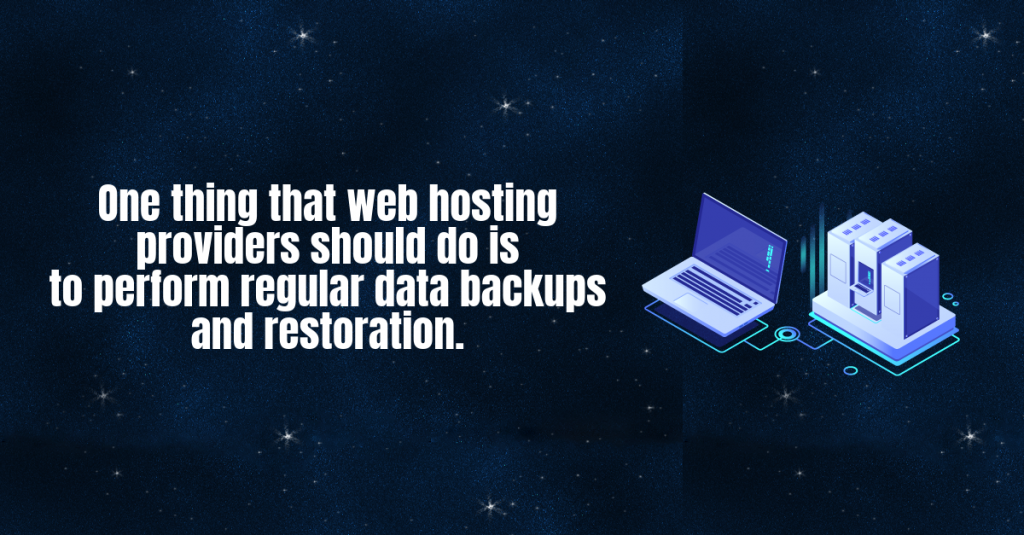 One thing that hosting providers can do is perform regular data backups and restoration. Data backups are done so that, when a critical error happens on a server, your data won't be lost and you can continue your work without issues. You won't lose any of the content you've put so some much time and effort into.

Security
Each blog is exposed to many risks such as viruses, spyware, hacker attacks, and so on. Each blog gathers information from their visitors and losing it represents a great liability. Not only will your blog lose all of its credibility, but you might have to face legal charges.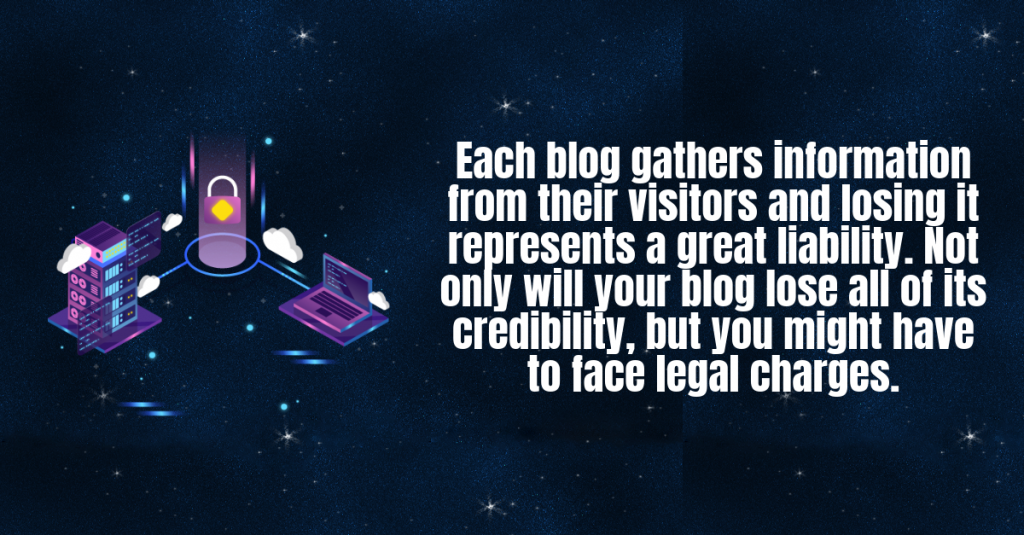 This is why servers, as well as users, need to have security software to protect them from potential risks. Servers also have firewalls and hosting providers use custom security solutions designed for server protection. Additionally, there are also viruses designed to steal a server's performance, causing your blog to work slower.
Server Limitations
The server itself also affects the performance of your blog. As we mentioned earlier, servers need to be located near users, so if your audience is primarily from Europe, it is best to find a host that has dedicated servers on this continent. The speed of a server is also directly affected by the amount of RAM they have and how good their hard drives are.
Another important server side factor is the type of server. Find a hosting solution with dedicated servers. Dedicated servers are just that, they are designed only for the purpose of running your blog and they don't waste resources on anything else.

When taking all of these factors into account, it becomes clear that your hosting can greatly affect your blog's performance. A good server is a starting point, so find a reliable hosting provider that will meet all of your needs.

About the author: Marco Mijatovic is a blogger and one of the guys behind Firstsiteguide.com. Make sure to check out his other work, including in-depth guides and posts that can help you run, start, and grow your online presence.