Virtual Private Server
This is something which is, for most of you, pretty known info: VPS is Virtual Private Server.
In a few words, VPS is a virtual machine sold by the internet hosting service. An own copy of operating system is run by VPS. Along with that, the customers may have superuser-level access to the operating system.
A virtual private server acts as an independent dedicated server through the server may contain other virtual environments and it also runs its own operating system copy. Along with that, the users have administrative rights to their VPS and they can also install their own instances of various applications such as MySQL, Apache, and PHP. 
A private cloud
Well, you can say that It is a particular model of cloud computing. It involves a distinct and secure cloud-based environment in which only the specified client can operate.
As compared to other cloud models, private clouds using an underlying pool of physical computing resource will provide computing power as a service within a virtualized environment. However, under the private cloud model, the cloud is only accessible by a single organization, therefore the organization has greater control and privacy.
Differences between VPS and a Private Cloud:
1.  A virtual private server is a single physical server, but it is split up between a limited number of users while a private cloud uses distributed resources across multiple physical servers.
2. Another difference between VPS and a Private Cloud is the location of the hardware. A virtual private server is generally hosted at an off-site, third-party web hosting provider. A private cloud is situated on-site or at a data center.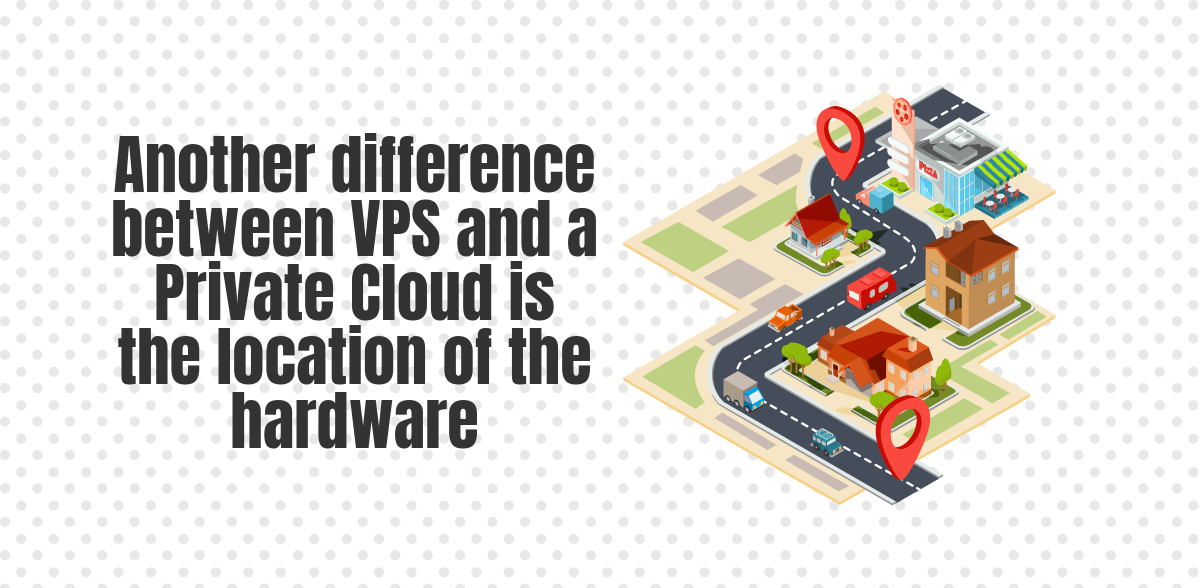 3. A VPS requires you to upgrade your service manually, send in a support ticket to the provider, or call to get tech support to provide you with the resource needed, therefore a private cloud more convenient in this regard. As the cloud control panels are built with quick provisioning and deployment in mind.
4. Another major difference is that a private cloud is rather expensive in terms of hardware, because, with it, you'll be bearing with a lot the cost of the hardware, installation, setup, and maintenance. On the other hand, a virtual private server is less expensive and even cheaper than dedicated server hosting. Therefore in terms of cost, the VPS wins out every time.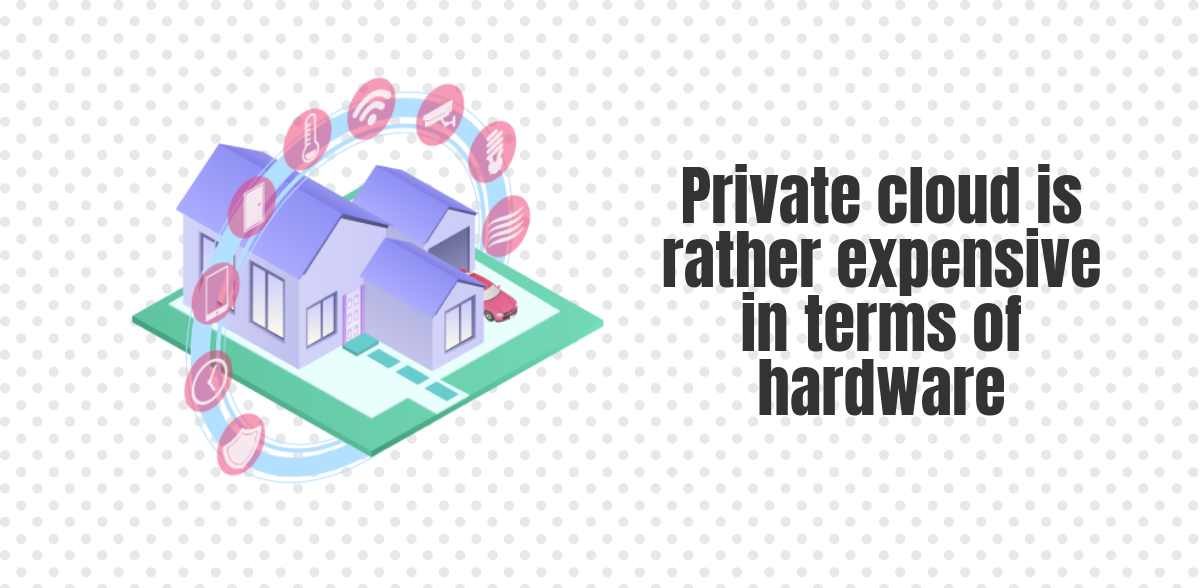 5. In VPS no file or data access occurs between VPS clients on the shared server. They are kept separate while in a private cloud if a physical server fails, cloud servers are migrated to another physical server without experiencing an outage.
6. Virtual Private Servers are not scalable. Storage is based on physical server limitations. Once you meet your max VPS capacity, you have to either buy more space or look into other options. This could take many hours or days of downtime to migrate to a new solution. On the other hand, Private Cloud Servers are scalable. This means that they add more server power in a moment's notice.

About the Author: Barbara Morgan has been writing how-tos, tech articles and more for almost two decades her main focus is UNIX, but she also covers a lot from open source software projects. She often writes posts for hostiserver.com