Digital marketing trends are constantly shifting and changing. In the field of search engine optimization (SEO), there are many news, updates, and algorithmic changes that are constantly discussed by the community of marketers and entrepreneurs all around.
The reason is simple: the more you know about Google's algorithm the better you'll rank once taking the proper actions. This simple fact has started an obsession among marketers and entrepreneurs because the 1st spot in the search engines will always guarantee better results and a higher performance.
Well, along with the obsession, SEO myths have started to show up. If you're just getting into SEO or you've been doing it for a while now, you must differentiate the good advice from the bad one. Every SEO tip that's proven to be false will hurt your performance if you let it. In today's post, we're shortly presenting 9 SEO myths that don't seem to die.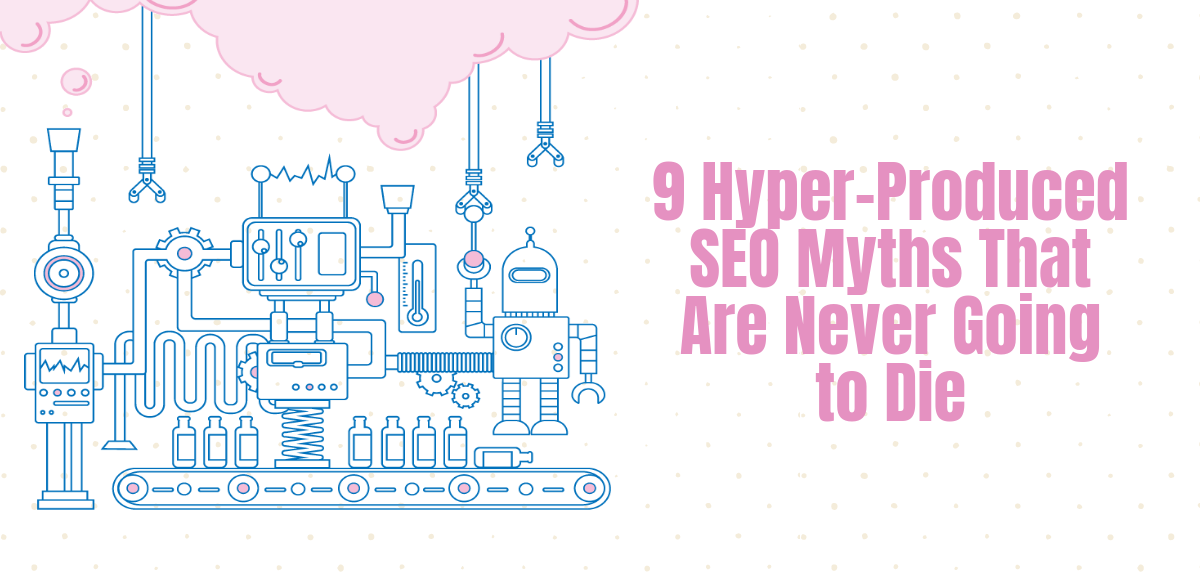 1. Effective Results Can Never be Guaranteed
Most SEO professionals that work as independent contractors are offering vague details concerning the future results of their work. That's good because nobody can guarantee you the 1st position in the SERP – it's impossible for someone to do that, except for Google.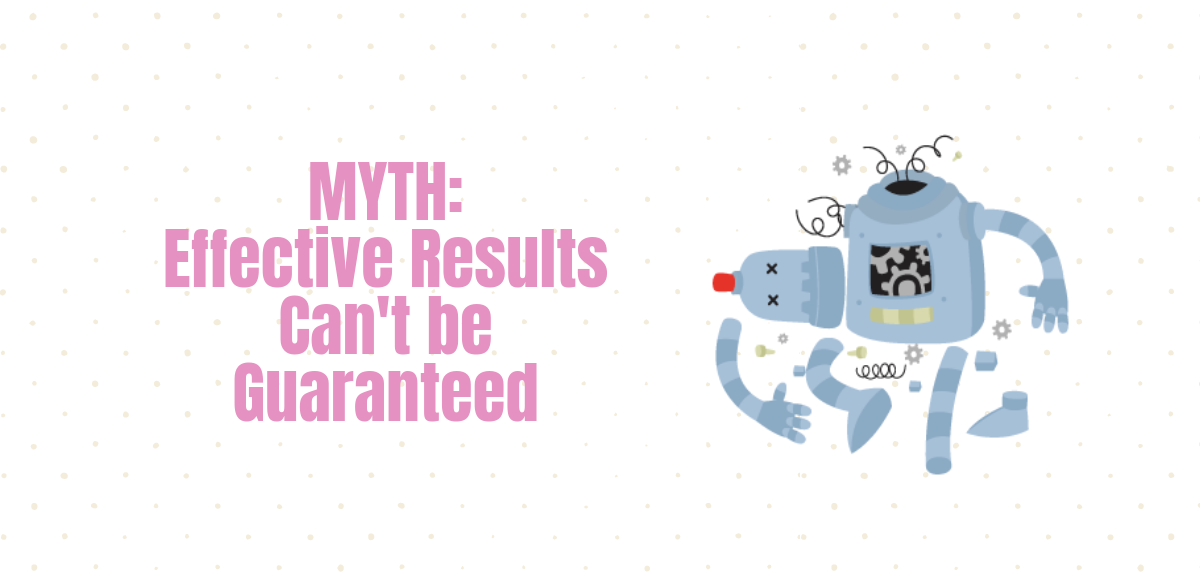 However, whenever they fail to provide great results, they're justifying that Google is always unpredictable and that these algorithms that they work with are completely unpredictable.
Wrong. Even though Google keeps most of its algorithms and ranking signals secret, experienced SEO marketers are always aware of the changes and the shifts that Google makes. Therefore, an SEO campaign may be predictable as long as the person who performs it is confident in his knowledge and skills.
2. You Don't Need Nothing but Great Content
You keep hearing that "Content is king". Indeed, content is one of the most important factors that'll influence your rankings. However, a king needs a queen, a son, and other people (the empire) to rule. Perceive SEO in the same way. Content that's wrongly optimized and promoted will produce no significant effects. SEO is more than content, so stop treating it like it's so simple!
3. Speed Matters, But Not So Much
Does your website speed matter? Yes. How much? A lot!
Google has already explained that UX is an essential ranking factor. Moreover, they've specifically stated that the website's loading speed influences the overall site's ranking.
As Harvey Michell, SEO Specialist at EduGeeksClub suggests, "The better the user experience you offer, the better traffic and engagement your platform will get. The search engines will notice, and your site will go up. BUT, none of these would happen if your visitors had to wait 5 seconds for a page to load. Nobody likes to wait while browsing the web, so ensuring that your pages load fast is critical!"
4. The Perfect Keyword Density
There's no such thing as the perfect keyword density. Ten years ago, most SEO professionals were consistently testing and optimizing the keyword density metric. Nowadays, this practice has become useless as Google's algorithms have gotten much smarter and much more complex. Keyword stuffing does no longer hurt or improve your rankings so just forget about it!
5. You Don't Have to Use a Sitemap
Most webmasters believe that a sitemap is optional. That changed the moment Google announced the mobile-first indexing update, an algorithmic change that will change the SEO game forever.
When Google's spiders have trouble crawling a portion of your site, they'll immediately inspect the sitemap of the website, making the indexing possible. In 2018, sitemaps are an absolute must!
6. If the Big Dogs Do It, Then It Is Working, and It Must Be Good
If the big guys do it, then it must be working, right?
Wrong. People copy other people with the hopes of achieving the same results. However, in the SEO world, you never know when you come across a bad practice that will bring more harm than good to your rankings.
Your website is unique. You have different keywords, different content, and a different style. You should develop your own SEO technique by collecting clues and valid information from more sources. Don't copy other people – find out what works best for you through trial-n-error practice.
7. There's No Difference Between A Penalty and an Algorithm Devaluation
There's a big difference between a penalty and an algorithmic change. An algorithm (Panda, Pigeon, Penguin) can improve or decrease your rankings. Some sites go up while others go down.
A penalty, on the other hand, is the manual action that a Google representative took in order to "make justice" as a result of the user's violations. Simply put, whenever you're trying to cheat Google, you risk the chance of getting caught and penalized. You'll need to send a reconsideration request in order to remove the penalty, justifying the positive changes that you made.
8. Duplicated Content Will Kill Your Campaign
Here's another myth that doesn't want to die. The majority of SEO practitioners believe that duplicated content brings penalties. However, that is not true. When you emphasize a quote, you're basically adding duplicated content. Does that hurt your rankings? No. Will it improve your rankings? No.
Google detects duplicated content through a smart filter, yes, but it does it, so it can know who published the content first. The original poster receives bonus rankings, yet nothing happens to the webmasters that post that content again!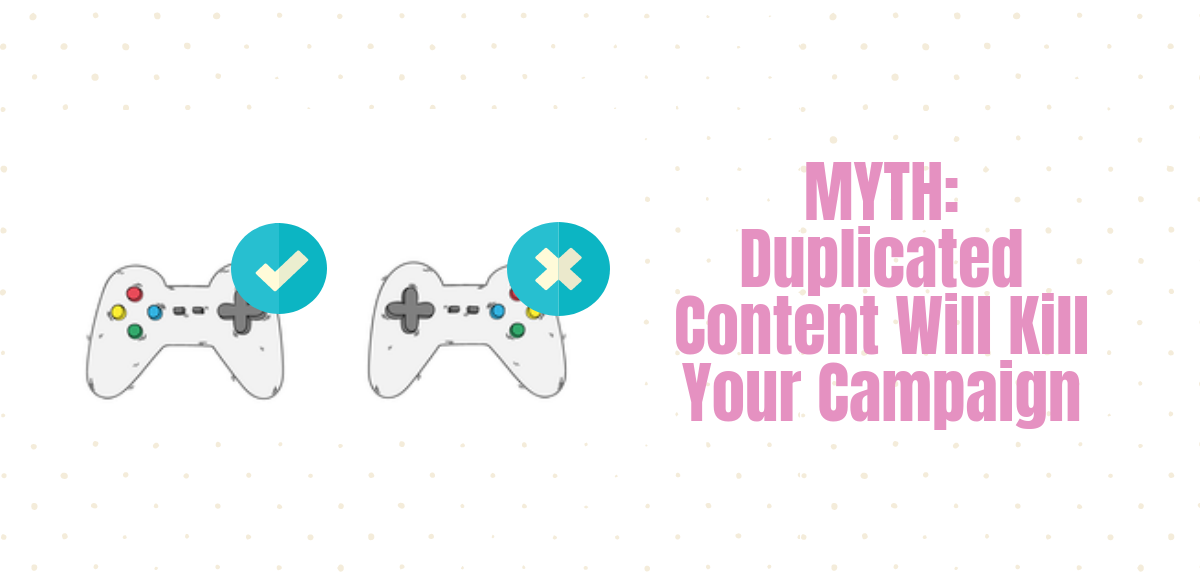 9. Social Media Marketing Improves SEO
Social media marketing does not directly improve your search engine rankings. Perceive social media networks as the channels that make your message visible. Indeed, performing a great social media marketing campaign will improve your brand's reach and awareness. This exposure will eventually get you backlinks and mentions, and that's what counts for your SEO game. When people share your content, that's when you're getting a new, valuable link that counts as a ranking signal for Google.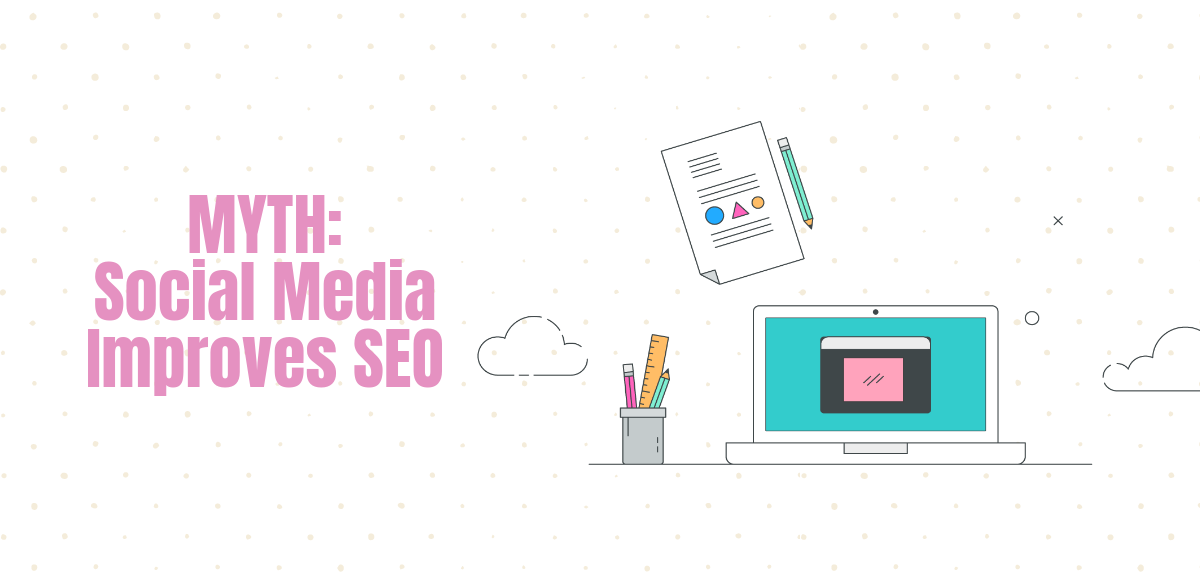 If you've been using these practices until now, you should immediately drop them and change your strategy. Next time be careful with what advice you follow and try your best to follow the official guidelines that Google publishes every time they bring something new. Filter everything well and don't let any more myths infiltrate into your SEO marketing practices ever again.
About the author: Warren Fowler's lifestyle is full of hiking adventures. When he's not busy with his guitar or enjoying the sunny day outside, he excels at blogging skills and leaps through social media. You can meet him on Twitter and Facebook.