Video blogging can be a great way to express your creativity or drive more traffic to your website. This is a very simple and easy way of promoting yourself or your business on your own blog and social media. Many people have started vlogging as a hobby and ended up making it their primary source of income. Same as blogging, vlogging involves sharing information, giving advice or sharing an experience.
It is a great tool to connect with your audience and it can quickly build up your community of followers. Here's some advice related to the gear you might need if you decide to start vlogging and the best way to utilize the posting process on your website and social media.
Vlogging Gear
The gear you want and need to use when you are starting vlogging depends on the content you'd like to share and whether you are comfortable being on camera and addressing the viewers.
In case you want to share some tips and tricks on using specific software, the easiest way to go is to use yet another piece of software that captures the activity on your computer screen. You may only need a simple mic to cover your videos. This kind of recorded material makes an excellent "how to" post.  The reason this method attracts more people than just plain text is because it is much easier to watch and learn.
Another way of making your content without anything but your PC or Mac is by downloading browser plugins that allow you to download existing videos on YouTube. By using some free video editing software tools, you can easily cover some part with audio comments or add text to specific frames. Make sure that you are not violating copyrights on published YouTube materials when using them for your own needs.
In case you really want to give it a go and create your own videos, you will need a few essential pieces of gear to start your vlogging career. Here is a compiled list of things that will help you get your career up and running.
Camera
If you are on a budget, you might want to focus on the "talking head" type of videos, which you can record with your smartphone camera, but keep in mind that the audience always appreciates higher quality of sound and picture. By investing in certain gizmos, you can easily give an aura of professionalism to your work and keep your viewers watching.
There are plenty of video cameras and digital cameras on the market, available for a reasonable price. This is great, because you can avoid breaking the bank by choosing the one that suits your budget.
Cameras Under 100$
If your budget is below 100 US dollars, you can go with Sony Cyber – Shot DSC W810. What makes this camera stand out is its optical image stabilization. This is important if you want to shoot your videos while walking around. It allows you to capture videos in 780p VQ and it has battery that lasts for 200 shots. It would be smart to buy an additional battery for your video shooting sessions.
Another great choice if you are on a budget is Nikon Coolpix L32. It doesn't have optical image stabilization, so you have to buy some cheap tripod for your recording sessions. What makes this camera stand out in the crowd is its rotating screen, which comes in handy when you want to watch yourself while you record. The battery life is above average, and it lasts for 320 shots. If you plan to shoot videos when you don't need to move around with the camera in your hands, this is by far best choice for you.
Cameras Under 300$
Canon Vixia Mini is the one that catches eye in this price range. This awesome camera is very practical in so many ways. It has a fisheye lens, a flip screen so that you can see yourself while recording and a sturdy built-in stand for hands free video shooting. Both the built-in stand and the touch panel LCD are adjustable. The wide-angle lens gives you a plethora of options. It has 12.8 megapixels' and the built-in stand can make up for not having image stabilization. This camera is very small and compact and you can easily bring it with you on adventures.
Another great camera is Nikon Coolpix S6600BK. At this point, its price ranges even under 200$. It has the Gesture control feature that gives you the opportunity to take shots with a countdown. It has a Vari-angle LCD screen, so that you can watch yourself while filming. It captures videos in 1080p, HD VQ and 60 FPS. What makes this camera outstanding is its Wi-Fi capabilities.
It makes it a lot easier when it comes to sharing or uploading your content to other devices. The only thing that you might consider is its battery life, which is 150 shots. You may want to buy an additional battery for the shooting sessions.
Lighting
You don't need to go all pro and fancy. Try to keep it effective. When starting, you want to pay attention to avoiding any unsightly shadows on your face or various objects of your videos. If you are shooting in a room with well-placed windows or you have good ambient lighting, you don't need to spend money on this. If you don't have any of the above, you can go with some basic soft-light kit. Look for lighting kits that provide two soft light sources.
In case you are planning to use any kind of green screen, you will need to have a separate light source for the green surface. You can achieve the best result by putting more lights on the green screen and by adding more distance between you and the green surface, to minimize the green light reflecting back onto you.
Tripods for Camera Support
If you have a heavier camera, you need a tripod to support it. You don't want to spend a lot of money on this item when you are starting you vlog career. When you are recording videos in a room, any sturdy option will do.
If you are recording from a desk or a table, you need a mini tripod. There are specialized tripods for travel video bloggers.
Websites and Social Media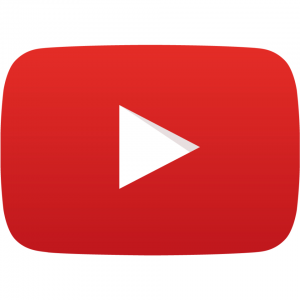 The only website that managed to be even more popular than TV is, of course, YouTube. This website is so famous that it has become a synonym for video sharing. Keep in mind that, as we already stated, YouTube has a strict copyright policy. It makes a great place to start your channel and work on getting more subscribers and viewers.
The next one in the line of possibilities is Vimeo. This platform has a lot of traffic and it's growing very fast. It has three types of accounts, one free and two paid ones. The free account has 500MB upload per week limit. Seriously consider this when you are planning your career.  Other than this, this platform is a great choice for amassing viewers and building a steady community.
There is a great option for gamers also. If you like playing a popular game online and you want to share your insights and experience with a very big audience, Twitch is the place to create an account on. Chat with other gamers and join various communities in order to bring people to your stream.
There is no better way to start your career as a video blogger and to quickly build an audience than sharing your content on your Facebook account. Given you already have a friend base, you can easily get a few shares from your buddies online and get a greater chance of reaching more people.
Twitter is also a great place where you can share your video content and attract followers. It offers a great tool for iPhone and Android Devices, which can help you record, edit and share videos. New research shows that Twitter offers an ideal audience for your video content.
If you are more oriented towards promoting some business ideas, LinkedIn is a great place to meet customers. It is the only mainstream social media site geared towards business. By adding a video to your LinkedIn profile, you can bring color to your business and help yourself out. The best way to utilize LinkedIn options is to post videos under each job you have listed.