These days, we talk a lot about content creation, search engine optimization, email, and social media – all the essentials in every active online marketer's playbook.
However, although these concepts have become quite important to anyone who uses the Web to earn their bread and butter, most of us forget that in order to make any o these practices and channels worth our attention – they have to create more and more leads for our business.
Everything boils down to that really. Leads are your company's lifeblood. Without a steady stream of new incoming leads, your business cannot function.
So, before we dig deeper into this subject, let us first cover the basics:
What Does Exactly Lead Generation Mean?

To put it in layman's words, lead generation is a term used to describe the process of attracting and converting possible customers, into actual paying customers.
Even though lead generation covers all sorts of different techniques and practices, there are basically only two ways to generating new leads for your business: Inbound and Outbound.
Inbound focuses on all those activities, such as creating high quality content, that naturally bring the visitor into your marketing funnel, while, on the other hand, outbound refers to buying ads, email lists, cold calls, subscription, basically every possible method and practice that goes outside of your company's borders in order to grab a potential prospect's attention.
Although this is quite clear to everyone, it certainly doesn't make the whole process of acquiring new leads any less painful. Coming up with fresh and effective ways on how to attract new customer has become more complicated than ever. Why? – Well, because, as I already mentioned on this blog, these days, most people despise marketing and advertising, in a classic sense of the words.
No Value, No Real Benefits, No Sale
80% of decision makers in the B2B space don't want to be sold to, and who could blame them for that? Just take a look around you. Most of the advertisements and proposals that come your way are either annoying, worthless, spammy, disruptive, or all four of these things at the same time.
Thanks to that, the vast majority of B2B decision makers have grown resilient to all sorts of different sales tactics. It's now harder than ever to get anything past their gatekeepers.
Knowing this, most marketers had no other choice but to adapt and learn to work within these limitations.
Despite the fact that having such resilient shoppers might seem like a death sentence to anyone who makes their living from what he or she sells online, the truth actually is far from it. A lot of currently active businessmen have learned how to grow in this type of world. Even though people don't want to be sold to, they still need to purchase all sorts of different products and services. Every smart businessman knows that. That's why their general take on acquiring leads and sales has evolved. Instead of aggressively pushing their proposals and advertisement on people who have no chance of becoming their active and paying customers, marketers have started to truly analyze their potential prospects and develop all sorts of different, valuable and intelligent campaigns that stimulate people to learn more about their work and practices on their terms.
A lot of currently active businessmen have learned how to grow in this type of world. Even though people don't want to be sold to, they still need to purchase all sorts of different products and services. Every smart businessman knows that. That's why their general take on acquiring leads and sales has evolved. Instead of aggressively pushing their proposals and advertisement on people who have no chance of becoming their active and paying customers, marketers have started to truly analyze their potential prospects and develop all sorts of different, valuable and intelligent campaigns that stimulate people to learn more about their work and practices on their own terms.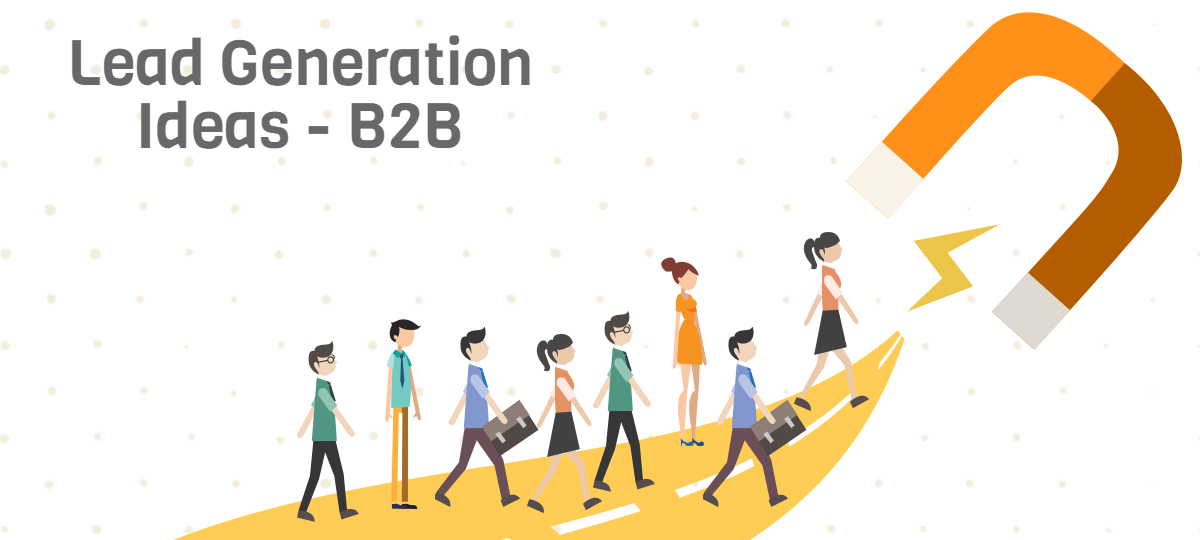 As I already wrote on this blog, everyone who conducts some sort of business online knows that today's shoppers are insanely experienced and well-educated. Before they go out and actually make a sale, 80% of them first checks the Web to read as many user reviews as possible. Every business that has its head in the game knows that all their customer decisions are now data driven. That's why I never chase my clients. My strategy is to provide good enough reasons for them to chase me instead.
I'm a strong believer in the theory that smart content marketing creates leads that are already sold to, before they even reach your sales team. This sort of marketing has proven its worth to me on more than a few occasions. However, I know that's not the only tactics for brands to attract high-quality leads. That's why I have decided to reach out to all sorts of industry experts and ask them to answer the same following question for us:
How Do You Create B2B Leads For Your Brand?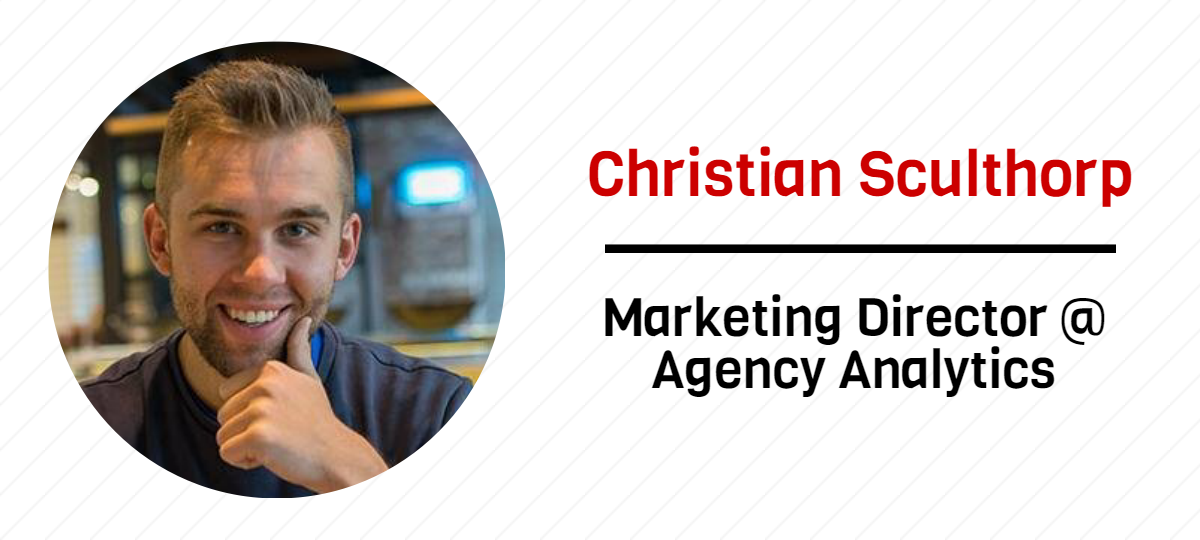 I'm the marketing director at Agency Analytics, we're an all-in-one marketing platform designed for agencies. I don't think there's one best way of B2B lead generation. Our equation is:
Content marketing with a focus on SEO. Every piece of content is attached to a keyword, and we add semantic keywords throughout. We still ensure that it's high-quality content that delivers a lot of value to the reader. Don't forget that backlinks are still one of the top 2 ranking factors. Guest post or find other ways to build links to this content for it to rank.
*Promote that content on social. This doesn't mean just sharing on Facebook. If you mention other people or companies in the article… Let them know! Send out emails or tweets and you'll see a lot more social referral traffic.
*Collect emails on the blog through the traffic from organic and social. We have a few areas where we collect emails and often add content upgrades to our pieces in exchange for emails. These convert way better than a simple pop up.
*Send new posts to our email list. Through the collection of emails through our product signup and blog capture we have amassed over 25,000 emails. These people are hungry for new information and have a high click through rate on emails. We always see an increase in leads when we send these types of emails.
*Efficient PPC marketing. Calculate a reasonable cost per acquisition and spend money on paid channels to acquire them. Adwords is by far our biggest driver of paid leads, but Bing also has its merits. We get a few Bing leads a day which are much cheaper than Google.
*Remarketing to anybody who's come to the website or blog through Perfect Audience. We continually rotate ads throughout the web and on Facebook to anybody who's visited the site but not converted. Remarketing is a very efficient way to drive leads and I believe it's a must for any business.
It doesn't have to be rocket science. Make a content calendar, put out good content and promote it. People will find you!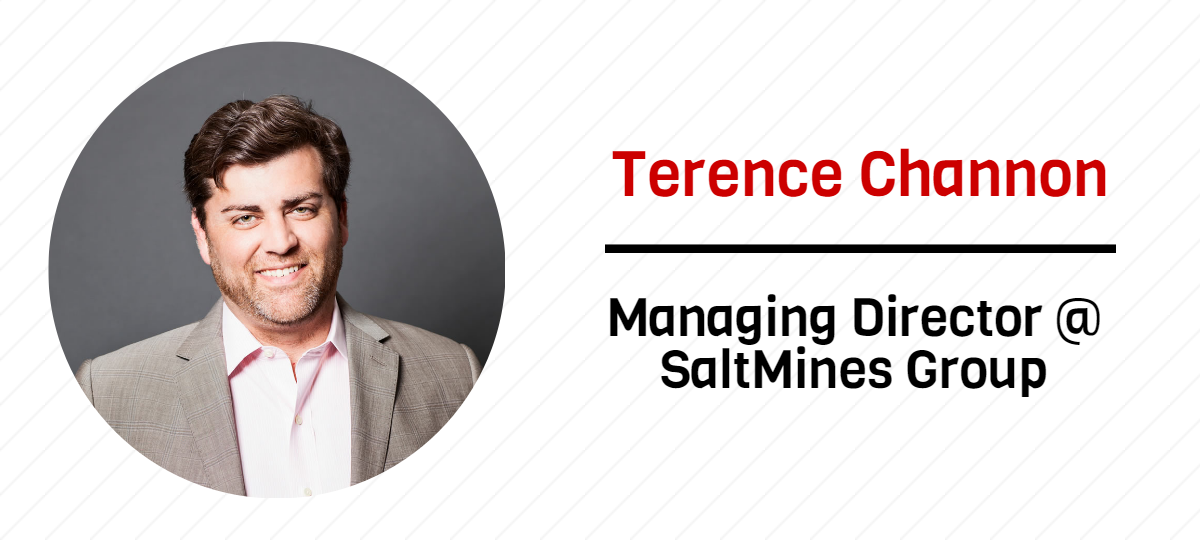 Our firm, SaltMines Group works with early stage startups to help get them off the ground. We talk to many B2B SaaS companies and customer acquisition is always a delicate point. The default answer we always get is sales and marketing but often, product owners, especially entrepreneurs fail to outline a cohesive, scalable and differentiating marketing and acquisition strategy that needs to be unique as much as they claim their product to be.
We tend to emphasize marketing execution and automation more so than marketing creativity.
Some specific suggestions include:
First, comes identifying of potential early stage adopters. This is a direct function of the existing team's knowledge base. If you want to sell a B2B product to real estate agents, you must have 100% confidence that you can easily call up a handful of real estate agents, get their feedback and get them to use your product for a test run. If you lack these immediate connections, you will likely need to end up re-evaluating your product anyway. You have to have real blood in the blender on day 1. It's hard enough to get someone on the phone; it's even harder if you cannot garner an introduction.
Develop a prospect list – make a list of possible candidates, big and small. The latter are more pressing and important. Everyone wants to go elephant hunting – it's glamorous. However, it's rare you can get a big one signed on quickly, even if you have connections. Actively build a list of smaller ones that can more easily be reached and onboarded.
Use sales management tools – Salesforce.com, Salesforce IQ, Zoho. Use these to document every touch, every email. Leverage the full marketing automation of your software – follow-up emails, reminders and more – particularly for smaller prospects. It is easy to just pound the phone and not track the performance.
Have your structure in place to support your marketing efforts.
Turn to social media. Find groups and threads that are talking about the challenge you are trying to solve. They exist – if they do not, you may have a problem with having a broad enough audience. Get in the middle of Tweets and other social media discussions; offer up your suggestions and contribute to the conversation through answers, blogs and more without trying to sell yourself. Save that for your Twitter profile, and include a link to a form that will automatically put the user's information into CRM and start the retouch process.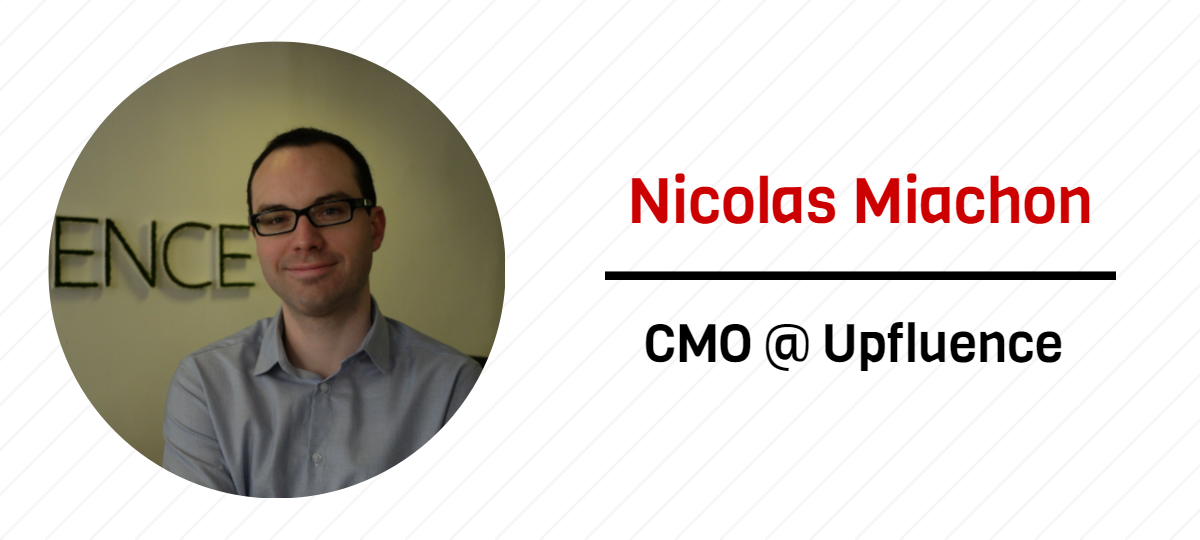 We guide companies in their content marketing efforts by helping them to create and manage their content. More than 30 % of our turnover comes from B2B companies giving us an understanding and market insight of this topic. To past the gatekeepers you target the final consumers, transform B2B into B2C
B2B is an emotional business, where the key of the decision depends on the relationships between the management stakeholders. Here some tips on how to break into that world:
1) The Marketing Target is Not Always the One Who Decides
For instance in the healthcare industry and more precisely in aesthetic surgery the patient has the role of the advisor in the purchasing process. He is influenced by what he reads on the Internet (healthcare blogs…). The marketing target of your influencer campaign is not the doctor nor the purchasing service of your client, but the patient himself, willing to get more information about the treatment he will receive.
2) Easily Identify the Key Influencers within their Environment


*On content websites and blogs.
*On social networks: you can rely on metrics & analytics such as the size of the community, the engagement rate, among others.
*Do not neglect 'power-middle' bloggers, less famous than top bloggers. They can mobilize a community of passionate people, closer to your brand's values.
*Better than considering influencers alone, you have to identify who is part of their community.
3.) Build a Strong Relationship with Influencers
*Start with influencers that are the closest to your brand's values. Show your influencers they are valued by your brand.
*Invest in a media plan in order to get some reach.
*Support your content strategy and amplify it. You can amplify your content spontaneously with native advertising during your campaign.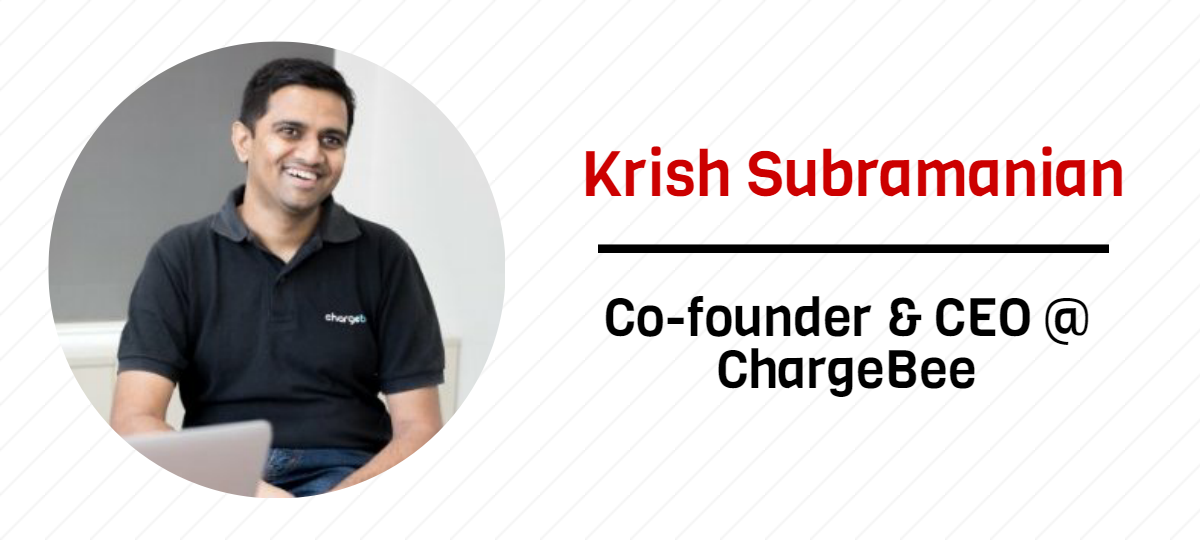 We are a B2B SaaS solution, funded by Accel Partners & Tiger Global having customers in 48 countries, and serving thousands of B2B customers worldwide.
So I guess that kind of qualifies me to attempt answering this question. 🙂
In all the noise related to content, SEO, social media etc., but what we are missing now is that to cut through the noise you need to touch the customer at least through 2-3 channels before you generate an inbound lead.
Case-in-point is the channel attribution feature given by google analytics (GA).
If you take a close look at conversion metrics in GA and attribution of each channel, you will find that the same visitor hits your website by discovering you through a minimum of 3 channels before they convert into a trial user.
So looking at one channel in isolation, as working or not working based on the last step of conversion is a wrong way to measure it in a noisy world. The right way would be to group channels that work in tandem for specific personas of buyers.
For example, we have a paid channel where we spend $300 in ads and I was about to cut it off because there were only a couple of leads generated. Then looking at attribution you realize that this channel has assisted conversion by bringing visitors back several times.
Understanding this is the key to adopting newer ways of lead generation and use each channel effectively for a specific purpose.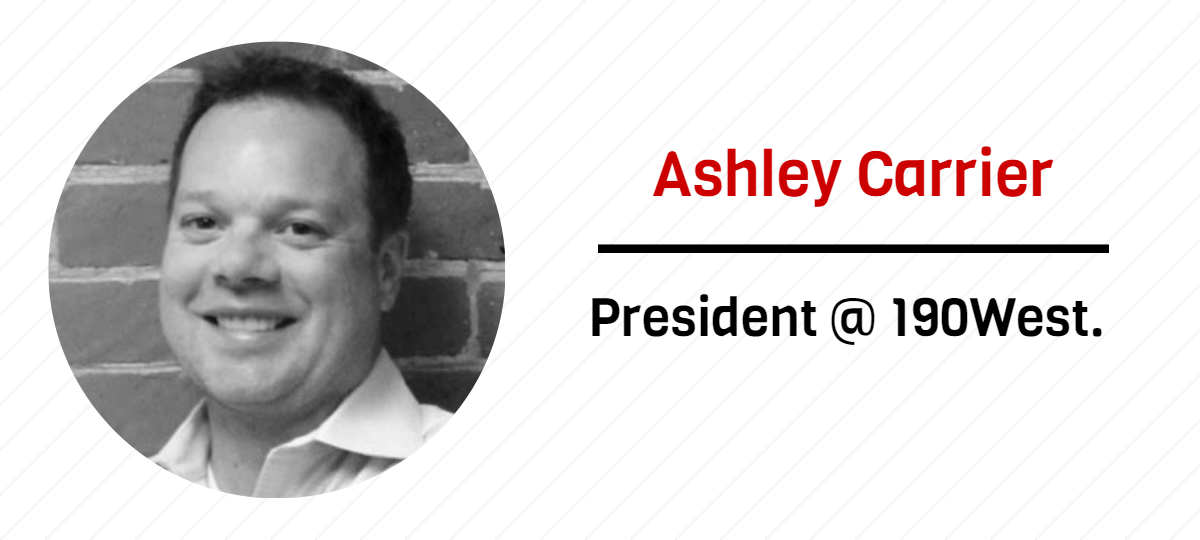 Generating leads for B2B companies is something that varies based on a company's target market and the length of their sales cycle. Since everyone is bombarded with marketing messages, meeting requests, trial sign-ups, etc., companies selling to other businesses are responding in a variety of ways.  By broadening the spectrum of topics you write about from a content perspective, the more likely you are to get other channels to put that content in front of your target audience. Going viral is nice, but obviously uncommon, so what else can be done to at least be interesting enough to be distributed or shared in specific channels?
1. Conduct Research and Publish It
People love numbers, particularly B2B companies.  By designing your own market research plan (which is a fancy way of saying "survey"), you can collect information that your target audience is interested in knowing.  Sure, you're going to be tempted to ask questions that might help your own organization, but try and keep your own customer research separate from this type of project.  The goal here is to come up with questions that your target audience would be interested in knowing, then reaching out to the people who can provide it.
 Also, invest some time into having the results analyzed and put into context (don't just publish a chart of numbers).  Writing up your organization's perspective on the results, advising the reader how to leverage the data is how you can add value. Even better, media channels are always looking for statistics and information, making this resource something that is much more likely to be shared.
2. Develop Thought-Leadership Content and Distribute It Beyond Your Blog

"Thought-leadership" might be a buzzword, but what I mean here is share perspectives on topics relevant to your industry, but perhaps only tangential to your specific product or offering.
Too many organizations are only producing content that is very closely related to what they do, and perhaps not enough about what their customers do. Keeping tabs on industry news can help a team brainstorm ideas on what perspectives to share.  
Your company might be in the business of developing software that can be used by more than one type of business, it might be difficult to reach anyone if you're not addressing topics that are specific to one of several industries you would like to attract more prospects from.  These pieces aren't 300 word, short blog entries, they are more substantial pieces that can be shopped to media websites whose audience matches your target.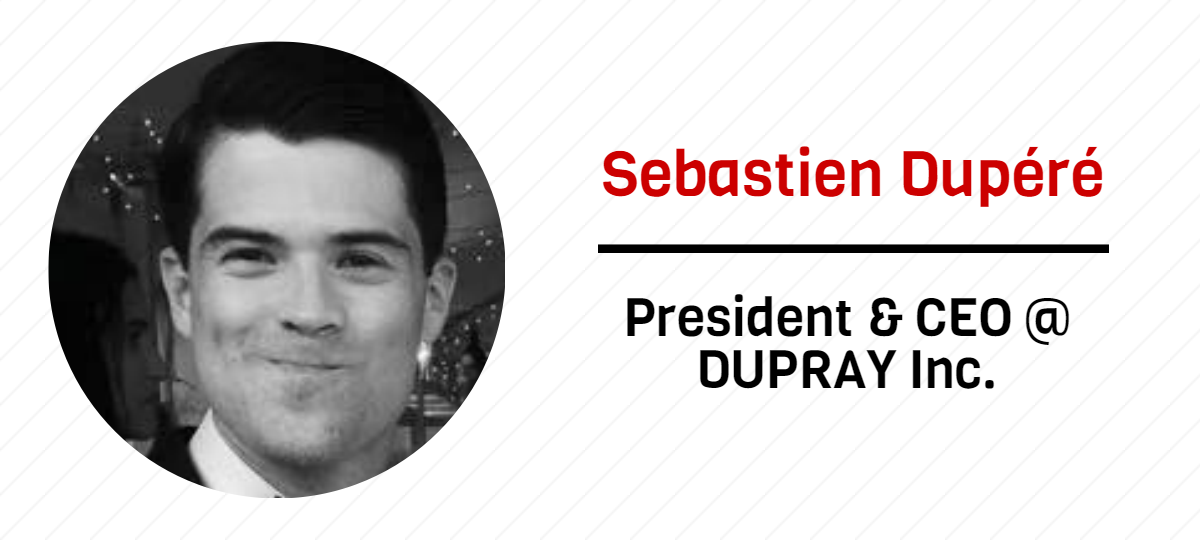 We sell steam cleaners and steam irons in six countries, on four different domains.
Let me explain to you why business networking and building a community is the best tip for B2B leads:
In many business circles, there is often a phrase that elicits a huge opportunity for small businesses. This sentence is "I got a guy". It sounds overly simple and innocent, but at the end of the day, having somebody refer to you as "the guy" or "the girl" who can perform a highly specific task is an opportunity for you and your business. "I have a friend for taxes", or "I know a girl who sells the best flowers" is basically the professional equivalent of a positive affirmation for your business. It is the equivalent of a positive review. You need to become that "guy" or that "girl" by putting yourself out there and by telling everyone you know about your expertise with a product or service.
Secondly, doing business with somebody you have already interacted with is far easier. When potential clients and customers know who you are and are able to put a face to a name, they are statistically more likely to further that relationship. Ashton Kutcher will not be your friend or business acquaintance, nor will Kim Kardashian. BUT, the local bakery owner will. You need to do whatever its takes to get a base. Networking requires the decorum of Victorian-era politics. Firm handshakes. Appropriate compliments. Showing inquisitiveness, curiosity and interest in the other person. Holding your liquor. Dressing appropriately. Do and act these things properly, and you will set yourself up for some great B2B leads.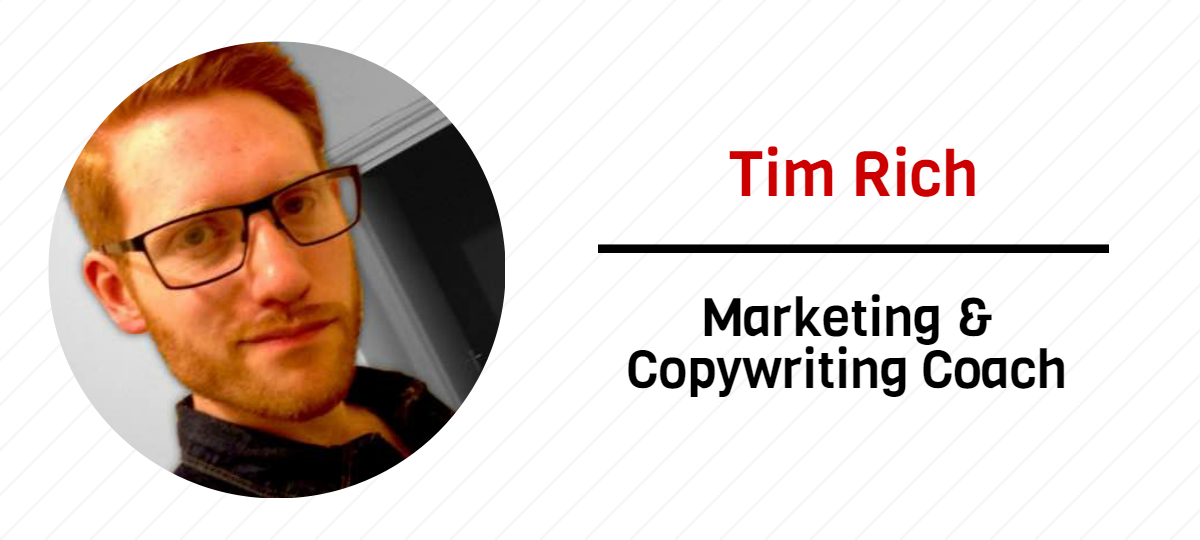 As we are aware, most business owners are savvy to sales techniques – many times, a 'natural' salesperson will go into business for themselves, after all!
But, all the same, human psychology hasn't changed in 10,000 years, so we still respond to the same triggers. Sometimes it's simply a case of altering the method of delivery.
There are, of course, very easy ways to generate leads – such as renting a list. But these leads aren't necessarily warm until they respond to your offer.
Once they respond to your offer, be it by phone, internet, or mail, that's a flagpole to alert you that they're open to being sold to.
But more and more, these days, businesses are employing techniques of referral marketing.
A famous marketer studied the playing field and determined that there are about 93 different "Referral Systems", methods of generating referrals from your customers or clients.
If you employed all 93, imagine what it could do for your business!
Many plumbers and technicians will build their business on referrals, word-of-mouth advertising. But here are a couple of other methods a B2B marketer can generate referrals to get fresh, warm leads.
* Done a good job? When you're finished, ask your client or customer if they work with – or work closely to – anyone similar who would benefit from your service.
* Offer a referral fee. Pay a cut for every referred lead a client or customer can link you to.
* Group discount: Coaches / Consultants use this method a lot. Let's say you have a seminar coming up for $1,997. But if a client wants to attend and bring 2 friends, then all three can attend for just $997. How can you apply this to your own business?
You might rent a list to advertise to, either by phone or by mail / email.
In which case, why not deliver free membership, a free report, free consultation, or a free guide book.
Give, give, give, give. It develops trust, and trust-based selling is the most effective – and most moral – form of selling.
If your prospect knows how helpful you, or your product, is, then you'll be at the front of their mind when they're ready to make the purchase.
Always give. The prospect – whether it's a business owner or a customer – will love you for it, and will show you that love by buying from you.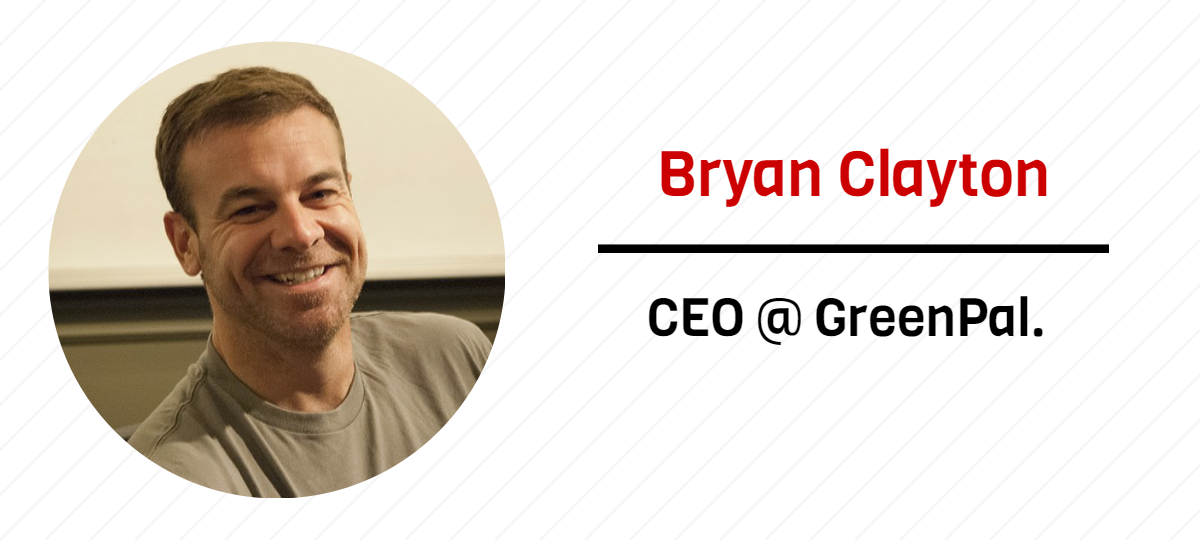 Might sound a little crazy but one of our best methods of getting in front of small business owners is Facebook groups.
Facebook groups have really taken off in the last three or four years and there is even a dedicated app for the groups.
What I didn't realize was there is a group for every niche and subculture imaginable.
We are targeting owners of small landscaping companies and there are three groups that have thousands of members each. These communities are all very very active with posts of small business owners asking questions needing help from advice from experts.
We started contributing to these groups not by selling anything, but just answering people's questions when they asked what software others were using for managing part of their business.
It is by far and away the most effective and cost-efficient way we have found to get in front of the small business owners that need our software at the same time it feels good to help out small business owners with advice and information they need.