When you're just starting a new online business, you have to work around the clock in order to get people to notice who you are, what's your brand all about, and what you're selling. It doesn't matter if you run a web hosting company, a cooking blog, or an eCommerce platform, your main objective is always the same: earn more traffic.
Everything revolves around that.
Without traffic, you cannot get people interested in your offers, and thus, you won't be able to make any new conversions. And we all know that without a steady stream of new conversions, you cannot have a business. It's a vicious cycle, but hey – it's not all that bad.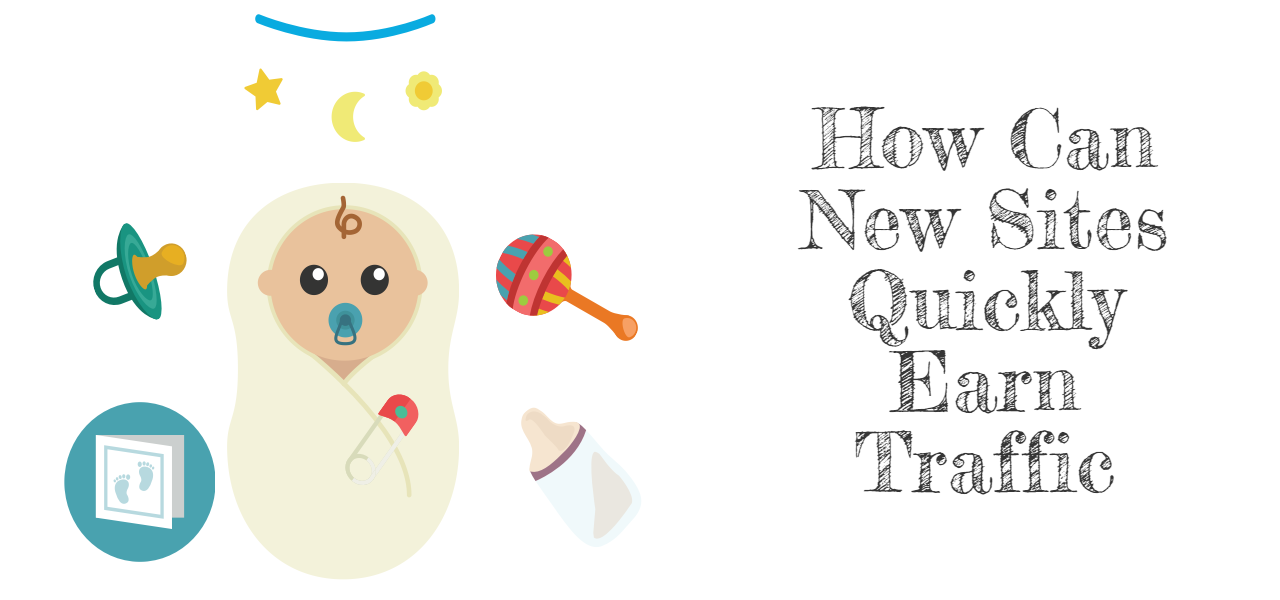 Even though you're always up against hundreds and thousands established brands that are hunting for that very same customer as you are, there are still ways on how, as a newbie, you can beat these giants in their own game.
You have to believe in yourself and learn how to think outside of the box. Why? – Well, because Google rewards creativity. If you prove yourself worthy, the search engine will help you get where you need to be, regardless of the size and power of your brand.
Sure, everything I wrote above seems pretty straightforward, but practice has shown that it can be quite difficult for most younger digital entrepreneurs, especially those who don't have a lot of experience in growing their brand online, to win some significant traffic. Luckily for them, there a lot of experienced digital marketing professionals out there who are willing to share their growth hacking secrets.  We got a couple of them right here in this blog post.  So, without further delay, let's ask these individuals the million dollar questions:
What Do I Need To Do In Order To Quickly And Efficiently Win Some Quality Traffic?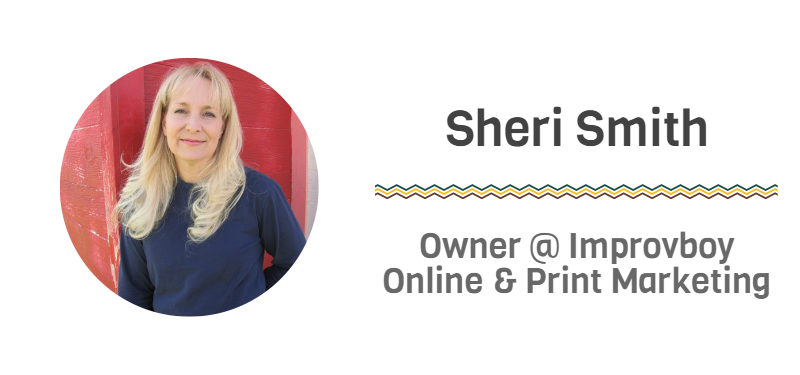 I am the owner of Improvboy Online & Print Marketing with experience in digital marketing.
Here are some proven helps for quickly earning significant traffic:
If you are a local business, it is imperative to have a Google Business Page, Bing Business Page, Yahoo listing and Yelp listing. All of these a business owner can sign up for free. Even though Yahoo is now mostly a paid listing, there still is a free version.
In regards to the Google Business Page, be sure to have the map address be a physical address and not a P.O. Box. Also be sure that the address is written exactly the same across all of the listings. If your address is 123 S. Main St., be sure it is spelled exactly the same with the S. and the St.
Also on the Google Business Page, be sure to list all of the services that you offer and use phrases or titles that someone might actually type in the search bar. For example, if you are an excavation company in Anytown, Nebraska, you will want to state in your description: excavation in Anytown.
I have also found that Google likes 5 or more reviews on the Google Business Page for that company to organically list high. So, have clients, friends and family give a raving review of your services.
It's also good to have social media accounts and to periodically contribute  postings to those accounts. You can use a service like Buffer (buffer.com) or Only Wire (onlywire.com) for free where you can manage your Google Plus, Facebook, Twitter, & LinkedIn accounts all in one place. You can also create one post and have it shared across your social media accounts with  one click. This saves you a lot of time and hassle.
Lately, I've been finding that Pinterest has been very valuable. Be sure that the images that are used on Pinterest are tall, like 736px x 2000px. Try to add words on the actual images that convey your message. Then put thought into your description. Try to make it personal to cause someone to want to click to visit your website.
Be involved in forums that are related to your industry. Contribute to them to get your name out and to help market your company.
Be sure to have content on your website that is helpful and not just filler. Your website should have at least three content pages that explain who you are and what kind of services you do. It is also good to have content pages that further explains your products or services and possibly answers questions that your clients may have. Think of your website as being a resource and not just an ad.
Utilize email campaigns where potential clients or customers can sign up for a newsletter on your website. Using an email campaign service like Mail Chimp (mailchimp.com) is free up to 2,000 subscribers and 12,000 emails per month.
Lastly, contribute to your website by having a blog or a place for articles almost every day. Don't just build a website and be done with it. Google will reward you if you put time into your website with good, helpful content. They will see that you are making great effort to make your website better and to help out your future customers and clients.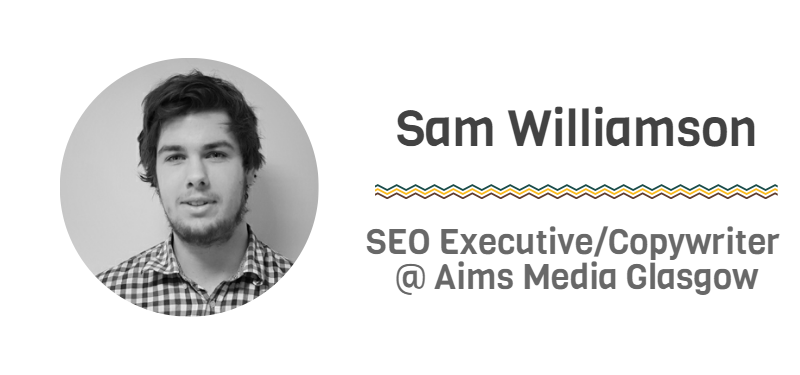 We've all been there (us at Aims Media Glasgow too) – you spend time building your website and creating content, finally hit publish and then nobody arrives to your site. It's one of the most frustrating things that can happen to a webmaster, and is often enough to make sure that you never want to hit publish again. Luckily, there are plenty of effective methods that you can use to get quality traffic to your website, and contrary to popular belief, it doesn't have to cost you a penny.
Every time I create a new website for a client, one of the first things that I make sure to do is create a few interesting articles related to the products/services that they provide. I call these 'Reddit articles', because I use them for one purpose – submitting to Reddit and generating huge amounts of traffic.
The great thing about Reddit is that it has so many different communities (called 'subreddits), that you're bound to find one that is related to the products/services that your client provides.
This technique becomes even more valuable if you implement an email opt-in option on the article, and just one submission on Reddit to a relevant subreddit could result in hundreds of subscribers signing up for emails. which is invaluable for business owners and is a great way to kick off your website with quality traffic.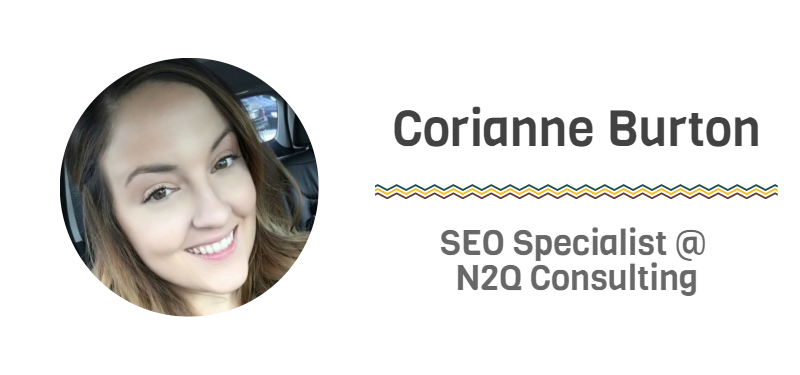 You can ensure your site will begin pulling in quality traffic by doing two things: optimizing your meta page titles, and putting out consistent, high-quality content in the form of a company blog.
Meta data is how Google knows what's on your website. It's important that your titles are descriptive and reflective of what your company is about, so you will rank for the right keyword phrases. Don't be alarmed, but some research is going to be involved! You must know what keywords you should be optimizing your site for, and write page titles that are readable and well-structured with those terms. Don't just list a bunch of keywords you want to rank for in your titles and descriptions: make sure that your titles make sense to the human on the other side of the screen. Google is all about appealing to the user… If you throw a bunch of keywords up in an attempt to get your site to rank for a bunch of keywords, Google can recognize that and it won't be pretty.
In regards to content, I've found that Top 10 Lists and How To's work very well at engaging an audience, and appeal to people that just want to skim your content for something that interests or applies to them. I know I'm a skimmer by nature! I'd much rather capture people's attention quickly, and work on converting them from there. If they arrive on your site and are staring a long, rambling piece of content in the face, it can be overwhelming and they will likely exit right off, increasing your bounce rate and hurting your engagement.
So, really focus on creating content that appeals to the skimmer – break up text with pictures, use lists or bullet points. From my experience, content that performs the best is anywhere from 800-1,000 words.
Use some tools out there to see what people are searching for, and write content that meets that need. I also recommend subscribing to blogs in your niche, check out sites like Reddit and Digg, and pour over your Google Analytics and Search Console to see how people are actually coming to your site.. I would spend several hours each week dedicated to researching hot topics and your own traffic data, so you can cover trending topics in a timely manner and are well aware of the ins and outs of your traffic.
Last but not least, push your blog posts out to major social media channels – LinkedIn, Facebook, Twitter! We've seen a great amount of engagement and referral traffic from Instagram lately, too. These sites are your best friends.
Increasing your exposure from a relevant audience is an incredible aid in search engine optimization and brand recognition, and is a great way to quickly improve your traffic numbers… And who knows, you may even have authored the next "viral" post to be seen on every corner of the internet. And we can all agree, THAT would be an excellent way to pull in some solid traffic.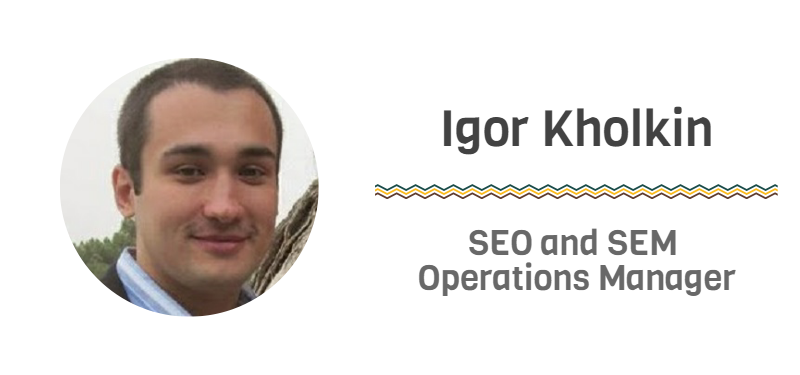 I am the Operations Manager at one of Los Angeles' biggest digital marketing agencies. Growing eCommerce and lead generation sites is what I do on a daily basis so I'd love to share some strong pointers on how to grow traffic. The tips below are some core strategies that all new sites should explore and implement:
Invest in PPC
You don't need a large budget to take advantage of paid search advertising. Google AdWords and Bing Ads platforms allow such precise targeting that you can serve ads to people who use exact search terms you specify. You can also limit your advertising to a specific geographic range, which comes in useful for businesses who cater to users in a specific city or state. Remarketing allows you to serve ads on other sites to your site visitors for several months after their initial visit, further growing your brand awareness. Product Listing Ads put your products directly in front of people shopping for them online.
Get Socia

l
First, identify which social platforms would serve you best. For eCommerce sites Instagram, Facebook, and Pinterest are must-haves. If you're a blog or a news site, Twitter is your platform. If you're a B2B site, make sure you're leveraging LinkedIn. Each platform can provide a lot of traffic with the right strategy. Second, put together your social media strategy and calendar and stick to it. There are many social blogging sites out there like SproutSocial that provide great ideas for each platform.
Do Some PR
Reach out to journalists who write about your industry and pitch them with your brand's story. Find these journalists by visiting your favorite publications and connect with them via social media. Provide unique insights and help them write amazing stories! In return, you will receive traffic that is generated based on their articles.
Take Advantage of Email Marketing
The email channel is often overlooked as one of the strongest converting channels. Your site should collect people's email addresses either as part of their checkout process or as a newsletter signup. Set up drip campaigns that keep you on your subscribers' radar by continually bringing value (coupon codes and interesting content always work well).
Partner with Industry Influencers
Once you've set up your social media, utilize it to find and connect with influencers who care or talk about your industry. Set up promotions they can blast out to their followers (like give-away contests) and work out a way to provide a strong incentive for the influencer to work with you.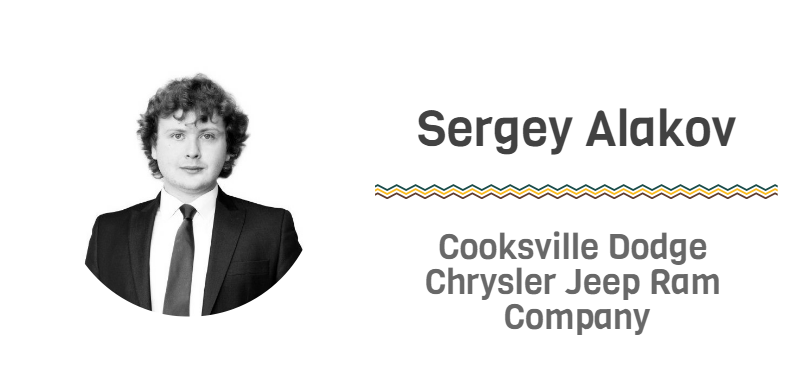 Here are some thoughts from the Sergey Alakov of the Cooksville Dodge Chrysler Jeep Ram Company on organic traffic generation for new sites, in case you are still looking for inputs. Hope you find them helpful.
Think Global, Act Local
I see many businesses trying fight for high volume/high competition keywords in organic. That's good! You will get there! But not right away. Organic takes a lot of time and effort, and first results are usually seen not earlier than in 6 months (best-case scenario). And if there is no results for so long, it can be very discouraging. Here is what you should do – focus on local for a couple of months (if you are a local business). When done properly, Local Search Optimization strategy can get you in the local 3-pack (where people often choose where to go) relatively quickly. And if you are local business, maybe it's all what you need – be in the local 3 pack for the most relevant keywords. 
Plan Ahead
If you are small business, and your website does not have enough authority chasing high-competition keywords probably isn't the best idea. We already know what local businesses should do, but what if you are not? Target long-tail keywords. These keywords are generally very low in the conversion funnel, and they often have lower competition level. Also, know what's happening in your industry! If you know about upcoming changes in your industry (new rules/regulations/products, etc.). Chances are – there is no much written/said about it on-line (low competition). There is not much search volume either, but there will be. And you can be the first one to talk about it. You get the first-mover advantage, and can establish some authority on the subject long before competitors even start thinking about it.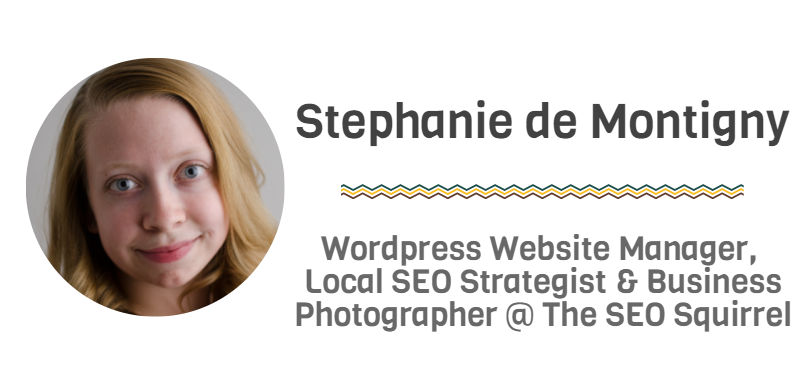 Stephanie de Montigny, The SEO Squirrel, recommends that one of the first things you should do once you've created your website is to submit your sitemap to webmaster accounts for search engines like Google and Yahoo/Bing. This simple action means that you are specifically telling search engines that you exist, and that you would like to be included in the results page (SERP).
In order for this to have a bigger and positive effect on your traffic, you want to make sure that each piece of your website is search engine optimized (SEO). This means that your 'behind the scenes' website details are included (think metadata & alt-tags & descriptions), which ensures that search engines are much more likely to include your website in more SERPs based on the content of your site (text & media).
The better your SEO, the higher you show up in SERPs, and the smaller your ranking (everyone wants to be number 1). Of course in the online world, SEO is much more like a long-distance marathon rather than a sprint, but starting now will only help you.
Programs like Google Analytics and Alexa will help you keep track:
https://www.google.ca/webmasters
www.bing.com/toolbox/webmaster
www.alexa.com/
https://analytics.google.com/
A quick method to gain valuable traffic (not spam-bots) is to publish valuable content, and share it with your current visitors and to those who you want to frequent your site. For example, if your business targets other business owners, post a few tips on LinkedIn and direct them to your site to "read more". A blog is a great idea because it allows you to consistently post new and valuable content, and keep sharing with your potential clients. It gives them a reason to come back. Sometimes the simplest techniques get overlooked; you might be told to 'think outside the box' but don't forget to look inside it first.
We at Green Pal know all about building brands from zero to hero online. Getting traffic for a new site and competing with establishing incumbents can be daunting, however with Google's new tweak to their algorithm highly targeted new sites with quality copy can get a leg up on the established high authority players.
This is because Google is rewarding and ranking sites higher that have a higher time spent on page metric.
So if your average time spent on site is 3 or 4 minutes versus your competitors that may have less than 1 minute, Google will reward your page by pushing you higher up in the search engine results page.
The way new site owners can accomplish this is with highly targeted landing pages with engaging copy broken up with what are known as Bucket Brigades
With the bucket brigade tactic you can keep your visitors on page longer bye breaking up the copy every two or three sentences or sub head phrases such as these
Here's the deal?
Why does this matter?
What's the catch?
How can this help you?
That will captivate your readers attention and psychologically drive them down the page reading more of your copy and keeping them on your site longer.
This will increase your chances of conversion while pushing you up higher in the search engine results page, it's a win-win.