As we already established on this site, choosing a free web hosting platform over a paid hosting service is probably the dumbest thing you could do to your online business. Especially nowadays when basic shared hosting deals cost no more than a couple of bucks a month. When it comes to protecting your data online, free hosting providers will let you down more times than a randomly abandoned car in a slasher movie.
Even though our experiences keep reminding us that "free" doesn't necessarily mean "good", people still cannot resists deals that carry such a word on their advertisements. Why? – Well, because everyone wants to get more for less. We can joke around as much as we want to, but there's some real power behind that word.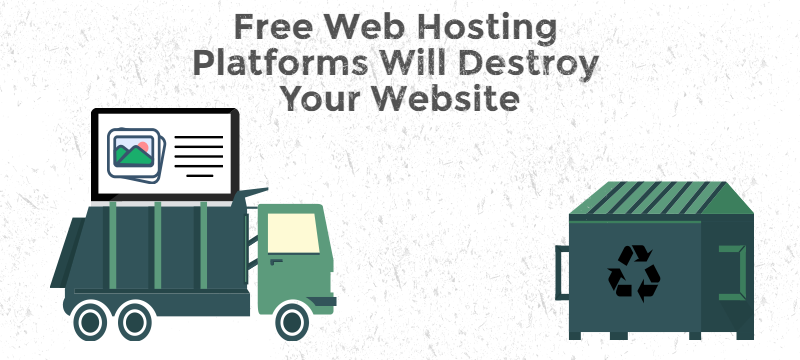 The word "free" immediately plants an idea that you're getting the best possible outcome out of a specific deal because you don't have to pay or do anything for a certain product or service. Sadly, in most cases, this sort of thinking will get you in all sorts of different trouble.
If "free" always meant "good", everyone who charges money for their products and services would instantly go out of business. No one would buy their stuff because there would be no real value behind it.
I've been in this business for far too long, and I have seen numerous brands make the same mistake of going for free web hosting deals, instead of paid ones. In order to help you see just how harmful these hosting provider might be for your business, we have designed the following infographic: