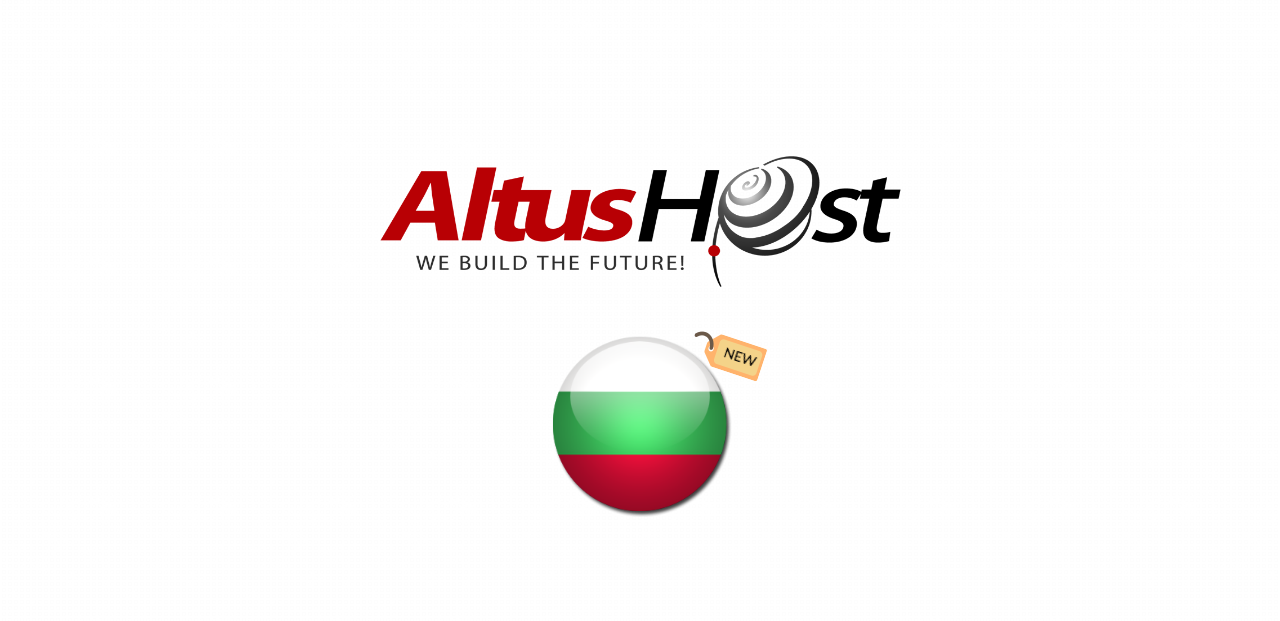 Hello there!
Today we are so proud to announce something we've been cooking and setting up for the last couple of months. As you already know, AltusHost already has a few points-of-presence (POP) in Europe. One in the Netherlands and one in Sweden.
Now, we are opening a completely new data center location in Eastern Europe.  Starting from this month, AltusHost is ready to fully operate in Sofia, Bulgaria.
Together with our new peers in AltusHost's Network, with new POP, we will be able to offer much better connection to sensitive business which demand excellent routing within this part of Europe. With new data center in Sofia, AltusHost brings a good value to all clients who need web hosting services (VPS, Dedicated Servers or Co-Location) in multiple locations across Europe.
It is also important to mention that AltusHost owns and manages all Network and Hardware Equipment. What does this means and how our clients benefit from this fact? This one is easy. But very important. This way, all of AltusHost's customers are provided with great quality, stability and reliability of delivered service.
So, if you are looking for VPS, Dedicated Server(s) or Colocation in Sofia, Bulgaria, or in the Netherlands or Sweden, feel free to email AltusHost Sales at [email protected] or request Custom Quote directly.
You won't be disappointed!