WordPress has more than 80 million of websites which makes it a *big* online community. Hacking is a serious threat to website owners and it is one of the pressing issues for running a WordPress (WP) website. Why? – Well, because a huge number of WP websites get hacked every year as well as Google quashes a big number of sites on suspicion of phishing or malware. For an online business, it is a warning sign to do effective measures to secure their website.
Taking into consideration the gravity of this issue, we present here steps you can take to protect your WordPress website:
1. Enable The Lockdown Feature
This is one of the safest ways you can protect your website against hacking. What it does is lock your website every time someone makes an attempt to crack your password. Login Lockdown is one WP plugin you can use to protect your website against illegitimate brute force attacks. The WP plugin features "lockdown" system to block illegitimate access to your website.
2. Keep A Strong Password
This is the easiest way you fortify the access of your website and block any illicit attempts to unlock your website. The best way you can do it is by creating a long password that includes a combination of alphabets, numbers, and special characters. Also, you should not allow anyone other than yourself to access your website unless there is a necessity.
3. Configure A 2-Step Authentication
A 2-Step Authentication is another way you can secure the integrity of your website. As its name suggests, it is a 2-step process that enables the users to get access to a website. It introduces an additional layer of security in the form of a secret question, a combination of characters, or a code etc.
So the next time someone tries to intrude into your website using your password, he will have to answer any of the aforementioned questions in order to get access.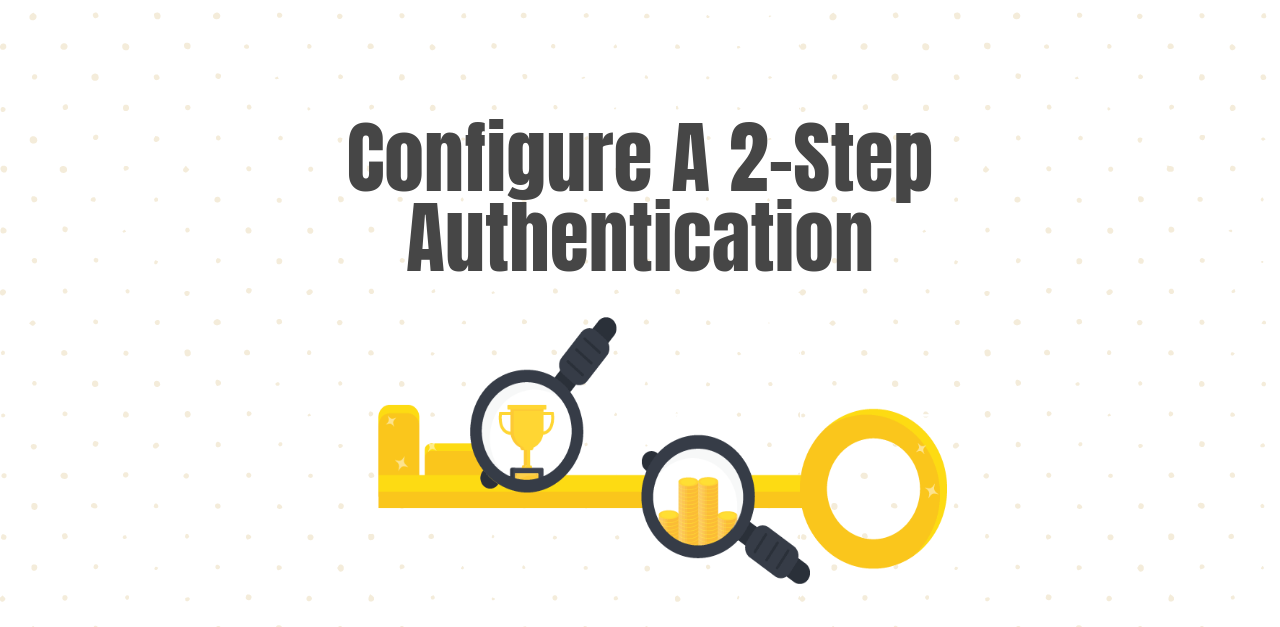 4. Change Your Login URL
The login URL is easily predictable. Once the hacker gets it, he can easily intrude into your website. But now you can find plenty of other names for the login page. For example, you can use the following domain URLs:
– my_new_login
– my_new_admin
– my_new_registration
All the aforementioned URLs can be used to restrict the access to your website only to you or the authorized user.
5. Choose A Username Other Than "Admin" Or "Administrator"
By using a common username, you make half of the job easier for a hacker. The remaining work involves cracking the password. Therefore, if you want to keep the invaders at bay, the username of your website has to be unique and unpredictable.
Don't make the obvious names like "admin" or "administrator" as your usernames or any other predictable guesses such as your nickname, a catchphrase or the name of your pet. They all are the obvious choices for a hacker to make a guess about your username.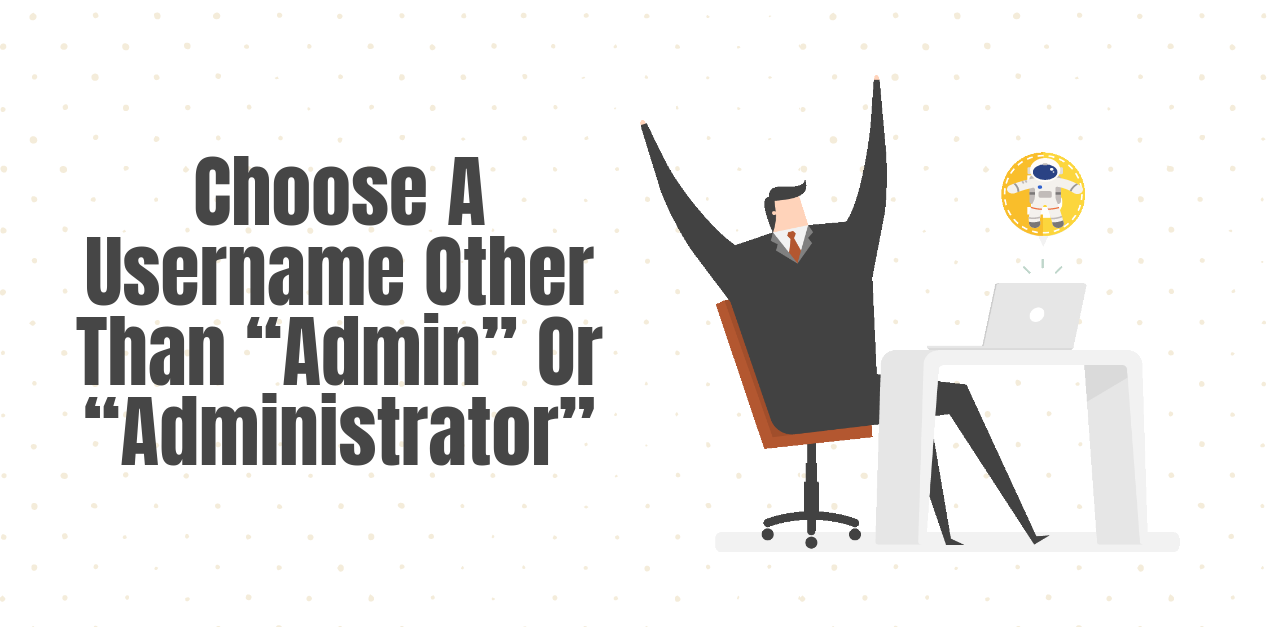 6. Change The Database Table Prefix Of Your WordPress
WP- is the prefix used by the WP database which makes it prone to attacks from hackers. However, you can change this possibility simply by changing the prefix WP- to any other letter. But if you have installed your WP website, you can change it with help of a plugin.
ChangeTable Prefix is one WP plugin you can install on your website to protect it against the SQL injections and any other attempts by hackers.
7. Install Sucuri
Your website is always at the risk of hacking and it is likely to get infected by intrusive viruses and malware that always look for any loophole to get into your website. Google recommends you to install Sucuri which blocks the malware and other automated programs to enter on your website. It not only recovers an infected website but also saves it from future attacks.
8. Create Backups For Your Website
After applying all the aforementioned tips, it is equally important that you keep a backup of your website. This is because if your website gets hacked, you will be able to restore it immediately. BackupBuddy is one of the best WP plugins you can use to create a backup of your FTP files and restore them. You can even use this plugin to schedule sessions at different times to create the backup of your website so that all your data stays secure.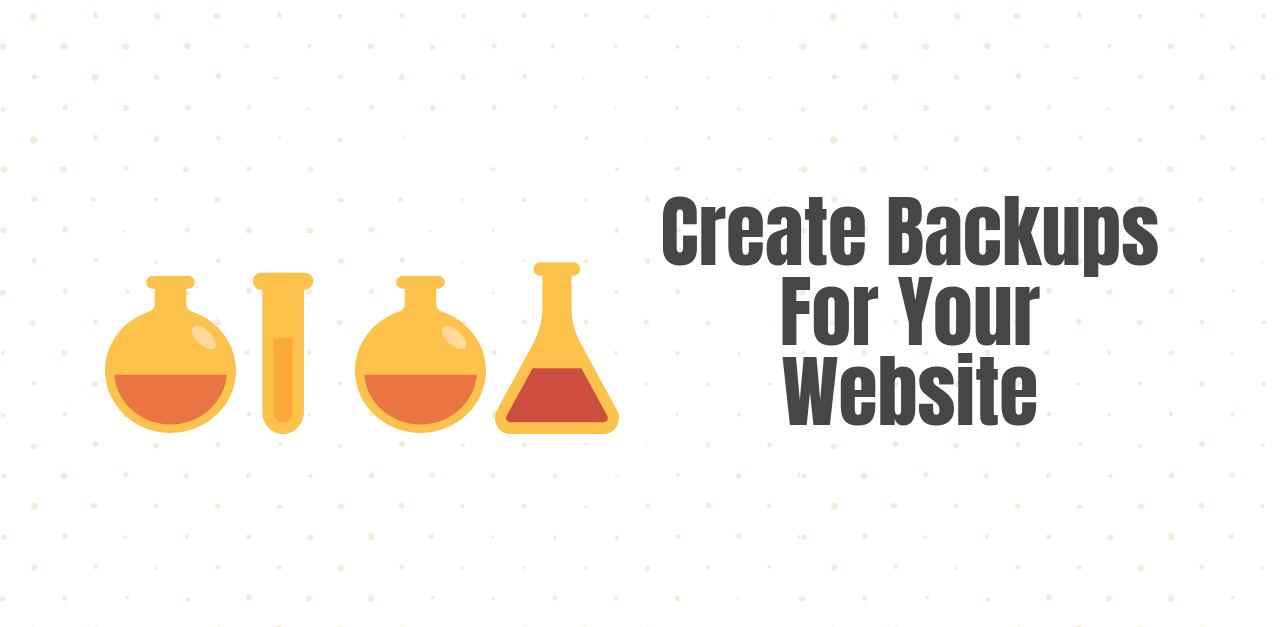 About the author: Anna Marsh is a Digital Nomad, Educator, and a Blogger. Students who are worried about their papers can find solace under her guidance for essay writing. She has an immense love for reading books on education, online business, technology, and corporate world. You can communicate with her on Twitter, Google+, and Facebook.