A website is an anchor of your business, so you have to make it both well-designed and perfectly functional. While the former depends on your own skills and creativity, the latter is all up to the web hosting company you choose. This means you have to be very careful while looking for the right provider.
It's almost like searching for a hotel since you want it to be as cheap and comfortable as possible, with the highest level of room service. The same goes for web hosting because you want to feel pleased and relaxed using it, but avoid huge expenses in the process.
However, this doesn't come without a fair dose of research and analysis, and that's exactly where most webmasters make a mistake. They don't do the homework and end up using a low-quality service.
Now, brace yourselves for some of *the most common mistakes* to avoid when choosing the right web hosting company.
1. You Go For the Free Web Hosting Services
Let us go back to the hotel analogy and ask you a simple question – have you ever booked a room free of charge? We bet you haven't because it just doesn't make sense. And if you believe that it makes sense to get a reliable hosting without ever spending a dime on it, you are terribly mistaken.
IT experts at Brillassignment.co.uk claim that you always get what you give when it comes to web hosting providers: "A free service might be a convenient option for amateur bloggers or small communities, but never for the full-time organizations with the bigger business goals."
If you are wondering what seems to be the problem with free hosting, there are a few basic things to consider:
1.The service is often slow and unavailable
2. It displays 3rd party ads
3. Free hosting doesn't give you the opportunity to scale your business
4. You can hardly improve search engine ranking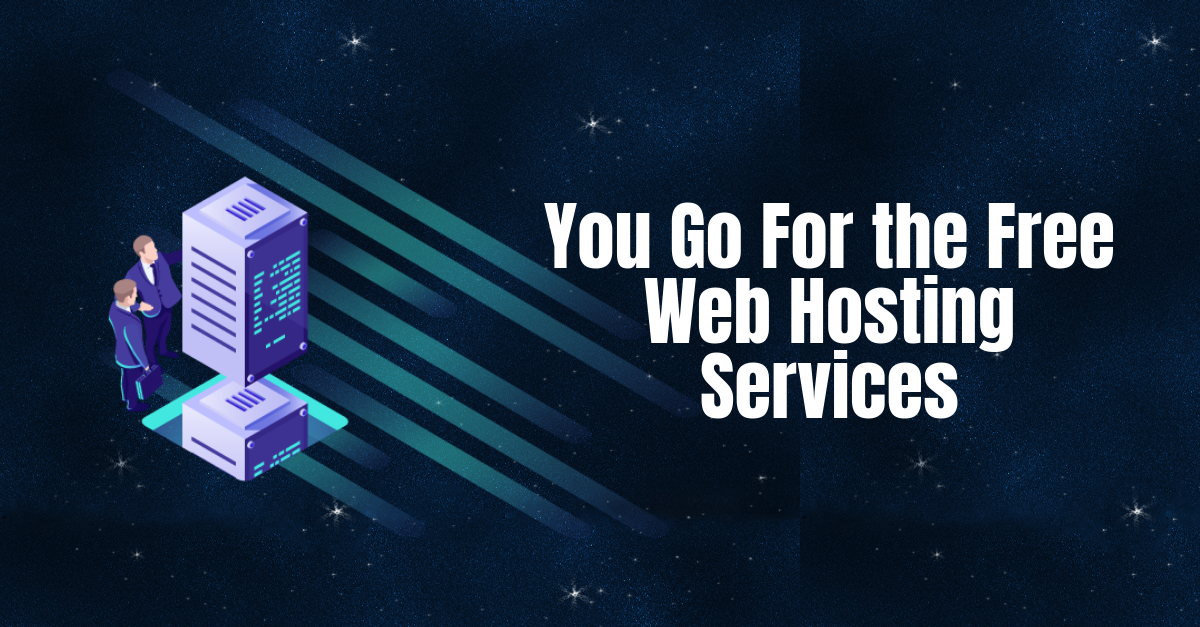 All these issues will make your website dysfunctional, chasing away the majority of visitors. For this reason, you should definitely skip the free version and find a paid hosting that really fulfills its purpose.
2. You Choose Based On Prices
This mistake may sound a little counterintuitive after our first suggestion, but it's actually true. You shouldn't buy web hosting based on the price exclusively because it's not always a credible indicator of its performance.
Web hosting could cost you anything between $5 and $100 a month, but you need to take several features into account before taking any major actions. First of all, higher prices could be a matter of good marketing, thus making the service look better and more authoritative in the eyes of a typical customer.
On the other side, you will sometimes find suspiciously cheap providers because they offer discounts for first-time users. The price doesn't necessarily mean they are underperformers – it only suggests they are eager to attract new clients with lower prices.
You should also keep in mind that most of the prices you see online are available only if you pay for the whole year in advance.
So, what are you supposed to do here? We highly recommend you determine priorities. Make a list of features you need, keeping in mind the possible scaling issue in the near future. Once you're done with it, you can look for companies that are able to fulfill your demands and compare their prices.
3. You Believe In the "Unlimited" Story
A lot of times you will see ads promising limitless features, especially in case of shared hosting providers who want to attract more clients with pompous promises. Don't believe it because it's simply not true.
Namely, there are no such things as unlimited bandwidth or storage. Shared hosting providers have a certain capacity, and it usually fails to live up to the expectations. The results are always poor website performance, uptime problems, and low page load speed. Besides that, you could be facing additional problems:
1.No multiple POP accounts
2. No website performance statistics
3. No option to install your own software
4. No SSH
These are all serious issues. According to the report, 40% of users will abandon the process if your website takes more than three seconds to load. They don't care about your web hosting dilemmas – they just want you to ensure the best customer experience.
What should you do in this case? The solution is simple: read web hosting specifications carefully and pay special attention to the restrictions. It will help you to figure out the real configuration and determine whether it suits your needs or not.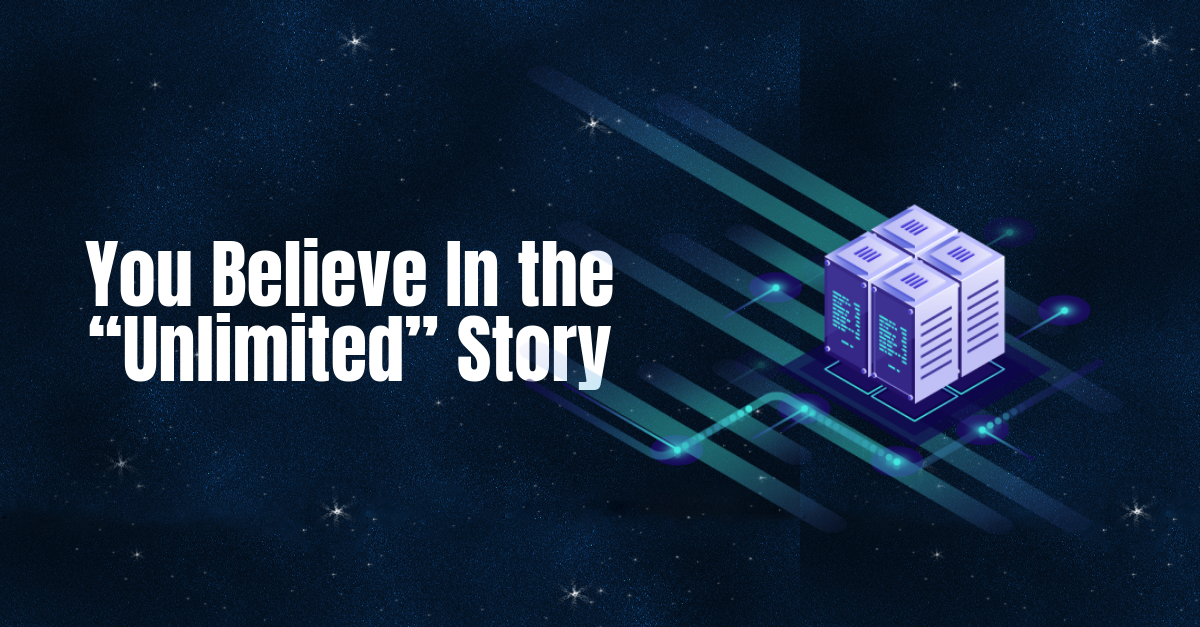 4. You Fail to Find and Check Online Reviews
Word of mouth represents an extremely important indicator of web hosting quality, so you must use this tool to check all options before making the final decision. With online reviews at your disposal, you can explore most of the features we mentioned above, including:
1.The overall performance
2. Frequently mentioned bugs
3. Possible security issues
4. Customer service
5. Recent complaints
Bear in mind, however, that web hosting companies understand the importance of online reviews. They often create fake testimonials and pay for positive comments to improve online reputation, so you have to check the authenticity of user reviews.
Our suggestion is to find and consult trustworthy online sources. If you still don't believe any of these, there is another way to find an authoritative web hosting provider. Namely, you can explore and compare their cancellation rates. High-quality services rarely go above 10% in this field, so you can consider it an accurate indicator of professional credibility.
5. You Don't Test the Customer Support
Regardless of the provider's quality, you will be facing occasional web hosting problems. In such circumstances, agile customer service can make all the difference for your business. While most companies guarantee 24/7 support, a few of them actually fulfill the promise.
For this reason, you should test their efficiency before sealing the deal with any company. If they offer live chat, phone and email support, don't hesitate to call or send them a message to ask the basic web hosting-related questions.
A good customer service team will be glad to answer your inquiries because they know it's the only way to impress prospects and win over new clients. They should respond in a timely manner, and it should be a relevant indicator of the web hosting quality in general – but it's up to you to make the first move.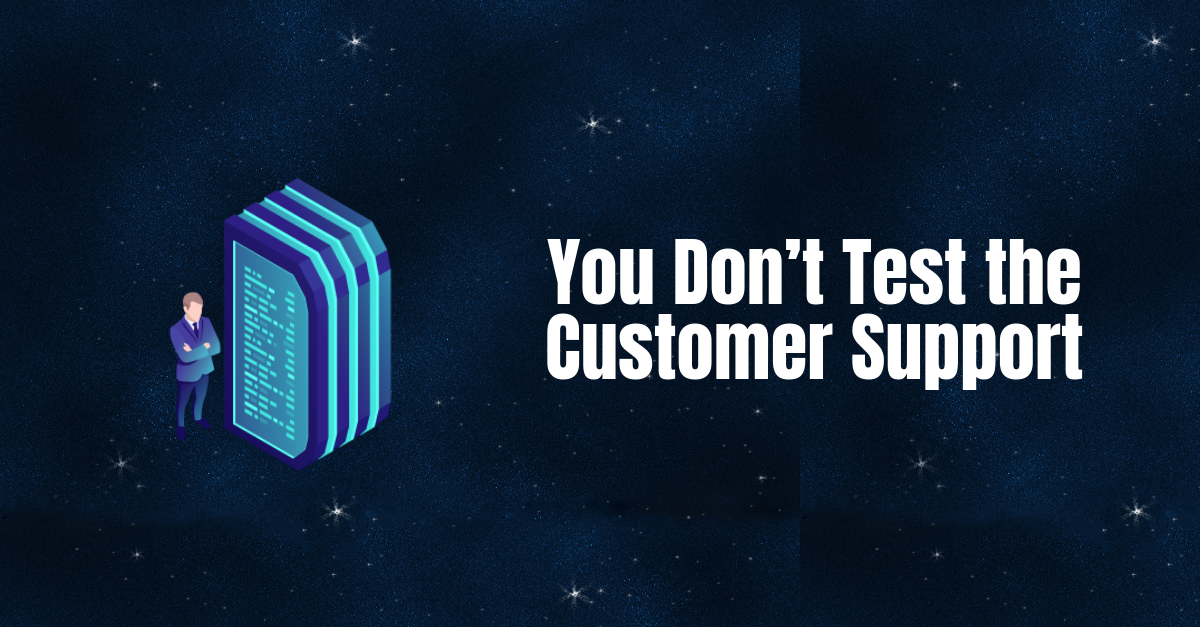 We live in the digital age where people expect to reach any kind of information within seconds. What does it mean for you as the webmaster? It means you have to ensure the highest level of website efficiency and performance in order to indulge your customers.
The only way to do that is by finding a reliable hosting provider who can make your site running smoothly in the long-term perspective. In this post, we showed you the five most common mistakes to avoid when choosing the web hosting company.
Did you ever have to face some of these issues? Do you have other practical suggestions to share with our readers? Share your opinion in comments, and feel free to post a question if you need additional explanations – we would be glad to help you out!
About the author: Scott Mathews is a professional content writer in such topics as work productivity, IT, business relationship and SEO. Scott`s the biggest passion is blogging and travelling. He regularly takes part in different career growth conferences and contributes his posts to different  websites. Contact him on Facebook and Twitter.