The Google search engine began as a project at Stanford University back in 1995, conducted by two students, Larry Page and Sergey Brin who were both Ph.D. students at the time. The website went live in September 1997. Ever since the founding of the company, its staff was focused on improving the search engine's algorithm, so the users can acquire the information in the simplest and fastest way possible.
As with all things tech-related, the core algorithm had to go through numerous changes as people seemed keen on exploiting it for achieving better search ranking. During the last two decades, the company has grown incredibly and the search algorithm underwent several changes, some of the most important ones occurring the past couple of years.
Each of the major updates was performed so the people would not be able to abuse the search engine system and it is fair to say that it was successful, as the SEO world was shaken to its core and the rules have changed a lot. Let's see exactly how things have changed and how this affects your position on the web.
The Panda Update

This was a major update that occurred back in 2011. The update named Panda has dramatically changed SEO rules and created a better position for people who have rich content on their websites. Before the update numerous website owners were relying on different techniques of deceiving the search engine, and the websites owned by these people were known as content farms. They offered no actual value to its visitors and abused the whole search engine system, creating higher profits for themselves through things such as advertisements.
Lots of websites were in fear, but the algorithm was smart enough to recognize well-researched content that contained value for the visitors, so even though a website might have hundreds or thousands of writers, if the content is high quality, the algorithm will not see them as spammers. The version 2.0 of the Panda update covered the whole world, as the first version was created specifically for users in the United States.
Throughout 2011, several minor updates were conducted to further improve the ranking system and reduce any chances of search engine abuse. By the end of 2011, the search engine algorithm was updated to version 3.1, which further improved some websites' conversion rates due to an increase in organic traffic.
The current version of the Panda algorithm is 4.0 and it was last updated in 2014. The latest change reduced the rankings of extremely powerful websites such as E-bay. The algorithm is constantly being updated to further improve search results and make them more relevant to the user's input.
What Were The Effects Of The Panda Update?

A vast majority of websites that contained useless and spam content were severely penalized by the company, meaning that their ranking results were lowered dramatically. On the other hand, those who created websites with valuable content for their visitors, received an incredible boost of organic traffic. This made the internet a much better place for people looking for valuable information. The update offered true quality content that we all genuinely seek on Google.
What Can You Learn From This Update?

At the bottom of the whole update is a clear message that abusing the search engine for the purpose of reaching higher profits is impossible to do. The update prevented spammers with abysmal content from making quick online profits and turned the online world into a place where everyone needs to offer quality content that the visitors will actually appreciate. Also, based on the penalty types, it's easy to learn which things you need to think off when creating content for your website.
– Create valuable content for your visitors – try to offer a good solution to the questions that have led them to your website;
– Never duplicate content – this is something that was done in the past by a great number of websites, all of which are now penalized. Creating original content is essential for the success of your website;
– Try to be as active as possible – the minimum amount would be a post per week, but if you are capable of producing quality content more often, you should do so, as active websites are drastically more valued than inactive websites with outdated information;
– Make sure that the content you are sharing is true – meaning that it is backed up by good research and correct information;
– Avoid creating generic content that will increase your bounce rate – always create meaningful and grammatically correct content that has a good reading flow. Both your visitors and the search engine will love it.
These are some of the things that you should be careful with, not only to avoid penalties, but to actually create a mass of returning customers. Following these tips will also increase your website's traffic.
Google Penguin Update

On April 24, 2014, a very important update occurred in the Google search engine algorithm. Penguin was the name of the update and it severely changed the way websites are linked. Similar to content farms, back linking farms were used by a vast number of online websites to improve their search engine rankings.
Links that lead to your website and from your website are a very important factor in Google's search engine ranking, so this kind of abuse had to be dealt with, as an increasing number of websites took advantage of it. The update specifically focused on the incoming links of a website.
What Were The Effect Of The Penguin Update?

All of the websites that were focused on creating links toward their websites in illegal ways were severely penalized. This stopped illegal link building and gave a chance to those who were doing this optimally and naturally to rank better in search engine result pages.
What Can You Learn From This Update?

As with content creation, you should try and focus on making your website look as natural as possible. Simply create content and wait for the users come naturally. There are several steps you could take to avoid being penalized by Google's Penguin:
– Avoid link schemes – this is intentional link building organized by the website's owner, with the intention of fooling the search engine into ranking the website higher. This kind of behavior is severely penalized, so make sure that you never play with linking illegally, as it will do more damage to your website than you think, especially in the long run;
– Keyword stuffing is now frowned upon by the search engine – it is important to produce quality content that can help the user, and not to use the content to attract users with a certain keyword that is repeated over and over. The penguin update easily detects keyword stuffing, so make sure that you avoid doing that. To put it simply, it is completely pointless;
– Be careful about those anchor texts – using anchor texts that feature a desired keyword is something that is easily detectable by the Penguin. Keep you text natural and your links natural. This kind of manipulation is penalized as heavily as the above-mentioned search engine abuse methods;
– Only create links to other websites that are relevant to your content – otherwise, you are simply going to be perceived as a website that uses its high rank to sell links to other websites and vice versa. In order to avoid this, it is very important to create a natural linking flow. You cannot link to a gardening website if you are a tech review website. So, link naturally and you are not going to be penalized. Any sort of linking manipulation you try might work for a short period of time, but know that you are going to be penalized sooner or later.
You can clearly see that Panda and Penguin are closely related, as the former favors valuable and unique content, whereas the latter is there to ensure that you create a stable, natural link building strategy, which is much easier to do with high quality content.
The Google's Hummingbird Update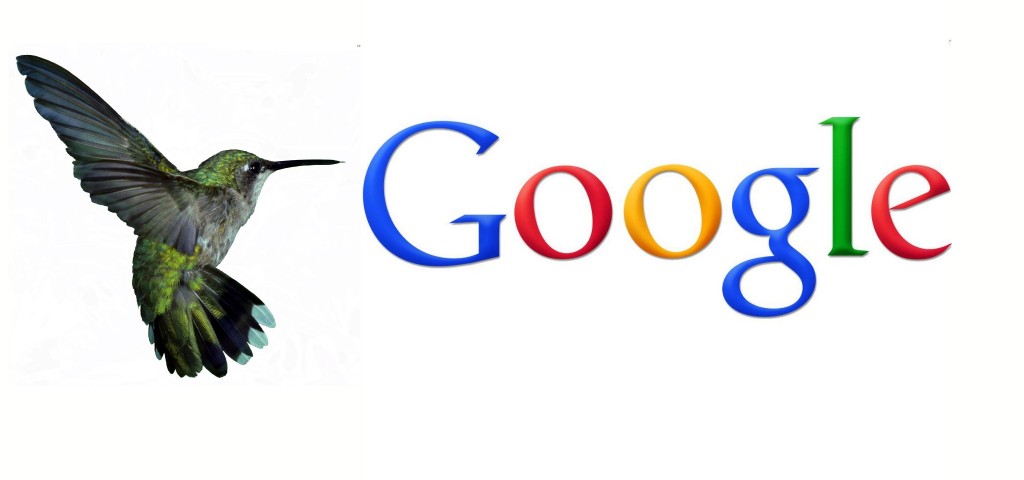 This is a very important update, and it is not related to Panda and Penguin. The Hummingbird is a completely new algorithm, which takes into account countless different factors. Unlike Panda and Penguin, Hummingbird is not there to penalize anyone, but to create a shift in content creation. For those SEO experts who have realized the potential of this update, success is guaranteed.
How Has The Content Changed And If So, What Does That Mean For Me?

Well, the Hummingbird was created to put more focus on the user. As people are constantly asking questions online, which means that they are typing in longer phrases in the search engine, Hummingbird is focused precisely on that. So, the direction people should take is not to create useless content that does not help in any way, but rather to focus on content that can actually provide an answer to any of the questions commonly asked by the online audience.
Not only should you provide an answer, but the whole tone of the article should be conversational, as people are treating the search engine as if it were a person, asking a question the way they would ask a person. Introducing this style of writing can greatly increase the amount of traffic you receive, which will benefit both the users and you.
Even though there are far more updates in Google's algorithm, these are some of the most important ones. The conclusion is that you should simply focus on creating high quality content that is going to help your visitors learn more about a particular subject and provide some actionable advice.
Over time, this kind of content will allow you to naturally grow the number of links leading to your website, as well as the number of visitors. This kind of stable growth is something that Google wants for you, because both you and the search engine are going to have a satisfied customer.