Most people don't look at it this way, but the fact remains that a domain name is potentially a valuable property. If the name of your website sounds attractive to the certain target group, rest assured you can capitalize on its market value.
And the figures can be mind-boggling since the most expensive domain name ever sold was sex.com for $14 million. Alright, you probably don't expect to earn millions selling domain names, but it's definitely worth digging a little deeper into the topic.
In this post, we will show you the basic domain name features and three things to pay attention to when evaluating their prices. Let's take a look!
Domain Names Explained
A domain name is a unique name that identifies a website and serves as an address used to access the website. Domains usually contain a prefix www, but it's not considered a part of the name. At the end of the website address, you can see a suffix such as .COM. This element is also known as the top-level domain (TLD).
There are hundreds of suffixes available online, but this one (.COM) is by far the most popular and widely recognized solution. Other popular options range from .NET to .ORG to .EDU.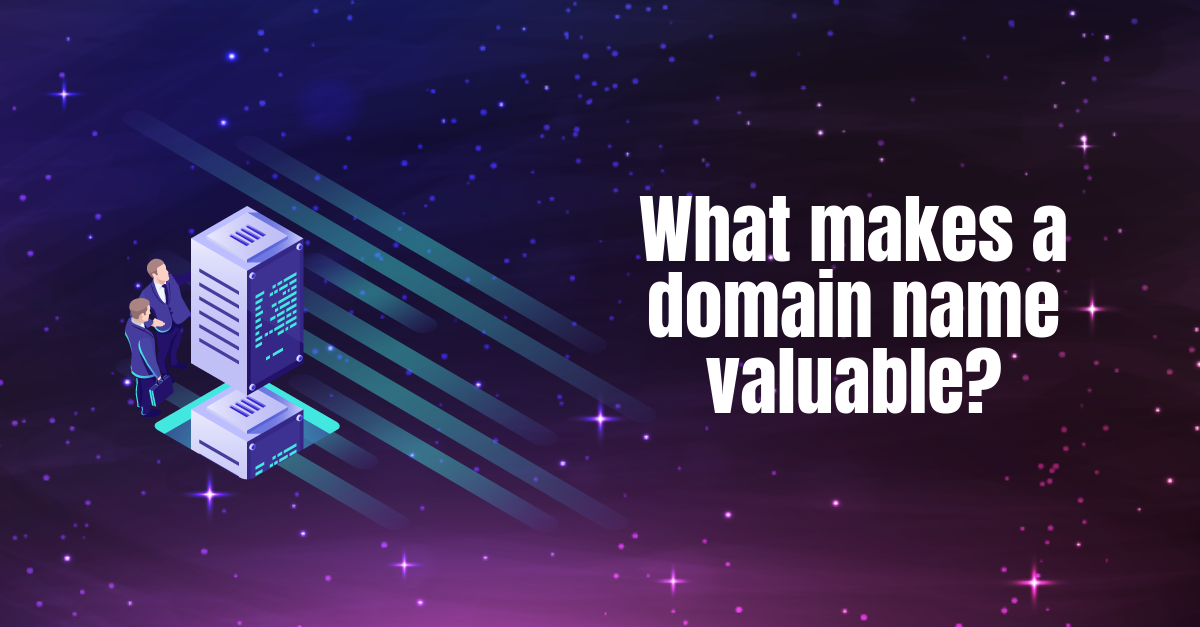 On the other side, the most important element is called the second-level domain (SLD). It's a random chain of symbols, a word, or a phrase you see between the prefix and the suffix. For instance, the second-level domain for google.com is google.
Devin Cullum, a web developer at Careers Booster, explains how to get your own domain: "The domain selection process starts by creating the available web address, and continues by registering it at the Domain Name Registrar. The second option is to buy the domain name directly from your web hosting provider."
Now, the real question is: What makes a domain name valuable? Sometimes you will bump into the buyer who just happens to like your domain, but most of the time website name is valuable due to these few factors:
Keywords: If you are selling leather coats, a website like leathercoats.com will definitely grab the attention of your target audience. Keywords always make domains eye-catching and valuable
TLD: Potential buyers want to see a credible top-level domain like .COM or .NET
Traffic: Sites that already attract thousands of visitors each day can claim to have a costly domain name.
Simplicity: The general rule of domain selection is to stick to simpler forms. Well-known words make the biggest impact on potential visitors, while uncommon symbols such as hyphens only make your URL more complex and harder to type in
Length: Simplicity goes hand in hand with the domain name length. Try to keep it short and straightforward, avoiding unnecessary confusion that causes spelling errors and misdirects users to other sites
Domain Name Appraisal
We've finally come to the part that interests you the most. Estimating the market value of your domain is not exactly a rocket science, but it still requires three different actions to find the optimal price: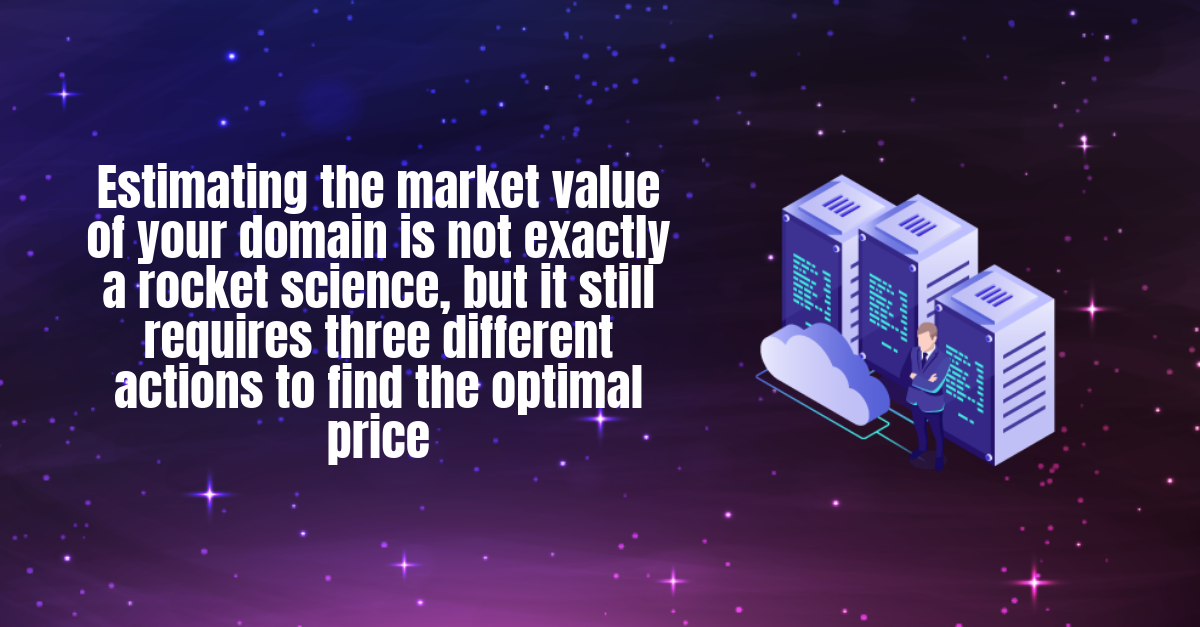 1. Research the prices of similar domains
The first thing you should do is to check out the prices of similar domain names. You can conduct a small research to discover the sales prices of web addresses in the targeted industry. Tools like DN Journal will help you with this because they regularly publish lists of the highest reported domain sales. You can see the two-week sales report, but there are also annual data and the all-time archives.
2. Use the official appraisal service
Official domain appraisal services are yet another tool you can use to estimate the price of your website name. Domain Index is one of the most reliable online appraisal resources. It doesn't only show the estimated price of your domain, but it also evaluates the appraisal accuracy, categorization, keyword usage, and many other valuable details.
3. Ask buyers directly
The third option at your disposal is often the most productive. Namely, you can go directly to the buyers and ask them to send you their offers for the domain name. Sedo is a digital domain marketplace where you can negotiate the price with potential buyers or launch domain auctions to sell the web address to the highest bidder. However, keep in mind that you need to pay up to the 15% fee upon purchase completion to Sedo.
Websites can generate the profit in so many different ways, but have you ever thought about selling your domain name? Most website owners are not even aware of this option, so we decided to explain how things work in this field.
Our post showed you the three basic steps to take when evaluating the price of your domain name. Don't hesitate to give them a try – your domain name could turn out to be a goldmine!
About the author: Eugene Eaton is an Australian-based blogger for UK Careers Booster, who is into stand-up comedy. His favorite comedians are Louis C.K. and George Carlin. A good morning laugh is what keeps Eugene upbeat and motivated through the harsh day.