Just a week ago, my brother decided to go out and buy a brand new tv and he asked me to tag along as help. Although we thought this would be an easy task, before we even got to a real brick and mortar store to see some models in action, we spent a few days and nights swimming in this endless digital sea of possibilities in hopes of finding the best possible option for his budget.
Blog posts, case studies, PR articles, use cases, comparison reviews – we read them all.
We did some serious research before we even started to consider any type of brand or model as a good enough option to go out and check in person. Despite the fact that every big store and tv manufacturer has a ton of terrific content online that compares products, lists the qualities and preferences of each and every possible model on their racks to the smallest of details, my brother still found himself hungry for more information. He needed more convincing. He needed to read reviews and comments created by real consumers who actually own or owned that specific item he was currently interested in buying.
I won't lie, this seemed quite odd to me.
Knowing that these reviews, forum discussions and testimonials are created by all sorts of individuals whose opinions may or may not be objective, or even based on hard facts, I asked my brother the following question: "Why do you trust these comments more than ones that were created by people who have actually proven their knowledge and expertise on this particular matter to a large number of readers and users over and over again?" 
He just replied: "Because I hate being sold to."
Although I don't quite agree with his logic, I kinda got what he's talking about.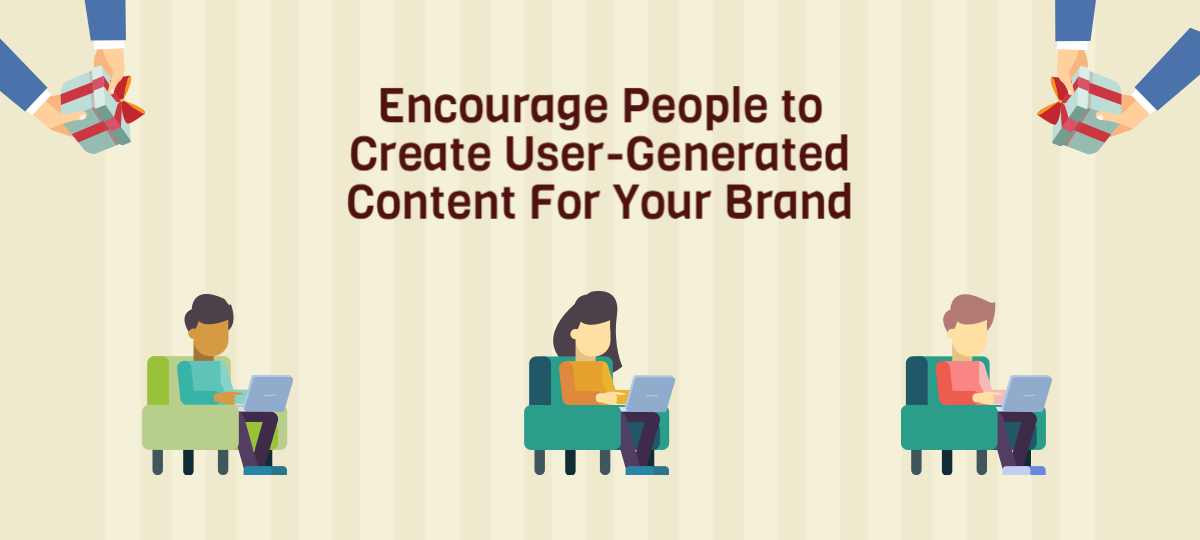 The Power Behind User-Generated Content
As you have probably already guessed, user-generated content, or USG in short, represents any type of social media activity, blog post, forum discussion, image, etc. created by a user of a particular product or service that is publicly available to other current or potential users of that same product or service.
In today's world, user-generated content, such as product/service reviews or recommendations, is extremely important in most industries. In B2B marketing, in particular, these comments are especially useful for smaller/newer vendors which need to prove to their users that they're a trustworthy source, if they want to survive.
Whether we like to admit it or not, UGS in the new word-of-mouth. If leveraged right, your customer base can help you build up your company's reputation beyond your wildest dreams.
UGC increases brand awareness and brand affinity. Apart from that, it also boasts on-site and off-site engagement, and (if done right) positively affects all sorts of other metrics that most online businessmen see as extremely valuable for their company's future development.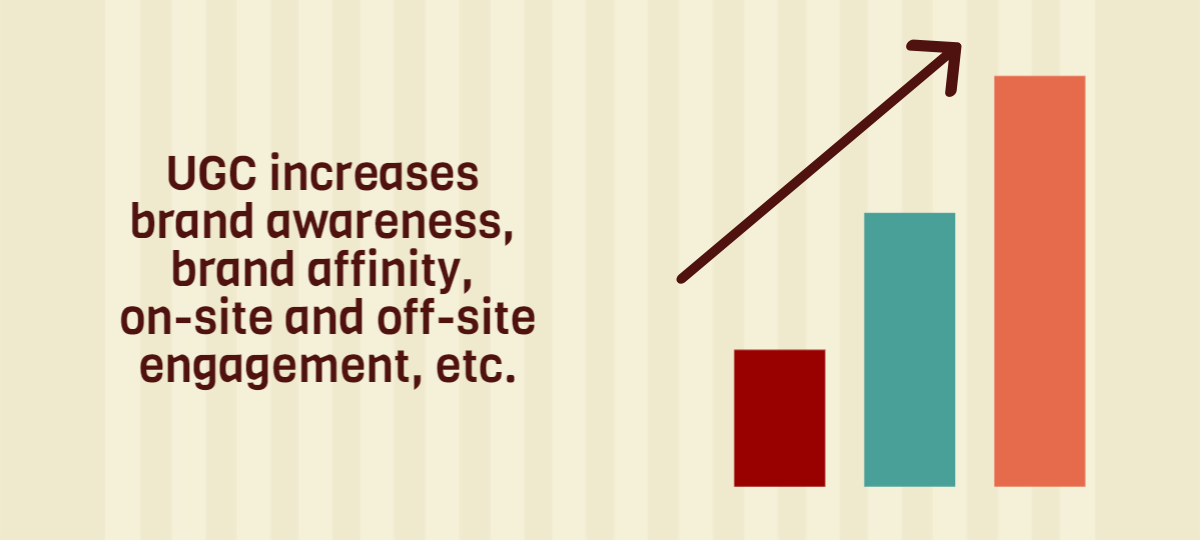 The beauty of this type of content lies in its unpredictable nature. In most cases, a lot of user-generated content is basically unscripted. Although brands try their hardest to influence their users content, they don't really have the power to edit its final outcome.
If you have a great product that people love, it could be quite interesting for you to know that there are some pretty cool and creative people out there who constantly find new and exciting ways to talk about your brand, products and services.
If not, if you have a crappy product that usually disappoints its users, then UGC could be the death of you.
An Insane Number Of People Is Far More Interested In Reading User-Generated Content Than Brand-Produced Messages, Specifications And Analysis

Although producing content is quite important to any type of business that has a website, a product or social media accounts, it isn't quite easy for brands to get people to trust their messages.
Why? – Well, because, no matter how good, fun, insightful or useful those posts (messages) may be, people still tend to see them as nothing more than big advertisements. They don't really trust brand-produced messages because they feel like there's an ulterior motive behind them. The saddest thing about this is that they're right. In most cases, at least.
Every single digital marketer out there creates content only to get more backlinks and turn his or her leads into paying customers.
That's the truth.
If there's no real benefit behind creating content, no one would do it. It's common sense.
No matter how well-intended or informative your brand's blog posts and case studies may be, they're still created with a goal to stimulate your website visitors to eventually make a purchase, subscribe to your newsletter or download a free trial, before they exit your website.
That really annoys people.
I, for instance, see nothing wrong in that. If a certain brand offers enough quality information to convince me that their product is actually worth my time, attention and money – I'll happily pay for it.
Hey, but that's just me. That how I think. Although I know there many people who share my views on this matter, I'm also quite aware there's still an insane number of individuals out there who trust user-generated content far more than brand-produced content.
A lot of people's decisions strictly depend on what other users say about a particular product or service online. Why? – Well, because they think that these comments are more honest. If there's something wrong with a certain product or service, users are going  to complain and even make fun of it all across the Web.
Tons of potential or active users take these comments really seriously.
Thanks to that, a lot of serious businesses today are doing their best to encourage people to contribute to their community and charm them to become their brand ambassadors online.
Facilitation of an online community is one of the hardest tasks any modern business has to face in its lifetime. While working for a few brands who successfully leveraged their user-generated content, I have learned that in order to stimulate people to create intelligent buzz for you and really start to interact with your brand, you must do the following things:
1. Create Excitement Around Your Brand, Make Your Online Presence Friendly And Accessible
In order to actually get people to interact with your brand, services or products, you need to create some excitement around them. No one is interested in interacting with sterile messages that do nothing else but offer special deals or discounts.
Nope. Those days are long gone, my friend.
If you look at how some of the more successful brands behave today online, you'll see that none of them are using that cold and untouchable business approach.
If you want to get people to really pay attention to your messages and pick up what you're leaving behind, you need to interact and introduce them to your company's culture and values.
Also, it's of crucial importance that you make your brand approachable. People need to know that you're always open for communication and that you truly value their feedback.
Create profiles on every social media channel for your brand, and try your hardest to acknowledge your network's existence, partake in discussions and offer some real insights that will actually help you build relationships with real people that may or may not, later on serve as your brand ambassadors.
2. Audit Existing Material, Understand Customer Trends, Hosts Contests, Give Cool Giveaways and Apply a Selfless UGC Strategy
Before you start to bash your head against the wall and think of ways on how to get people to produce all sorts for different content for you, I suggest that you first check what type of material your consumers are already sharing organically, and if you could use some of it to your advantage. Just perform a simple Facebook, Twitter or Instagram search by hashtag and location, and you'll see if there's already something there of value to you.
The next step in stimulating the further creation of user-generated content for your brand is to follow up on customer trends, what they like, what they dislike, what kind of content do they usually share, and try to create some sort of CTA or campaign that encourages your targeted crowd to keep producing more and more that same content, under your baton, of course.
Before you decide to act and use these trends to your advantage, you first need to put yourself in your targeted audience's shoes and answer this one question: "What's in it for me?"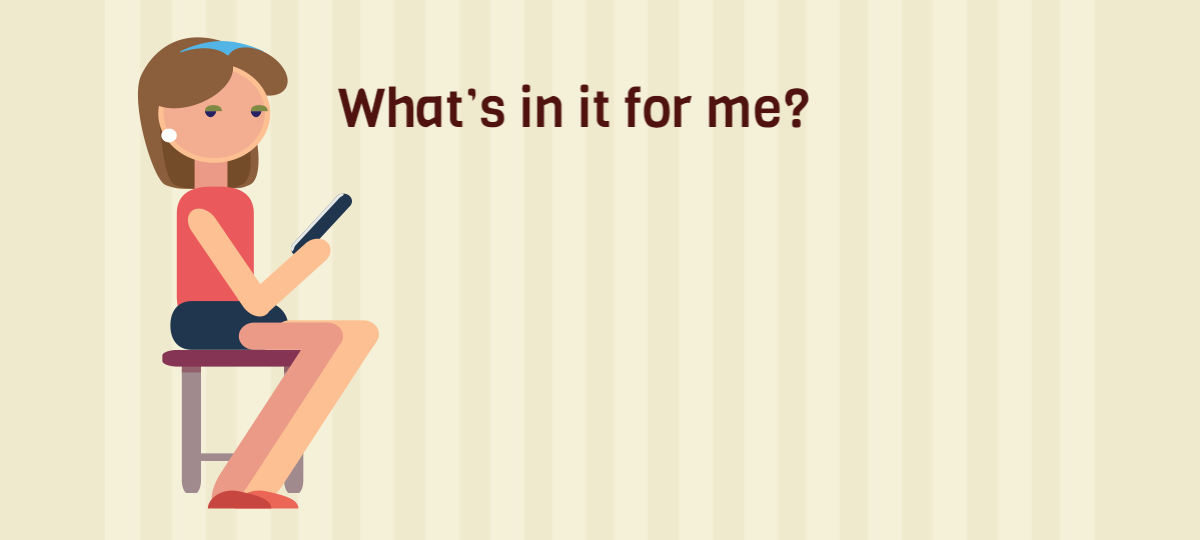 Before you ask someone to do something for you, you need to make it worth their while. Why would someone post a review or a photo of your product? To get heard by a larger audience? To become a respected member of a big and powerful community? To win a prize or a discount coupon? – There has to be a reason.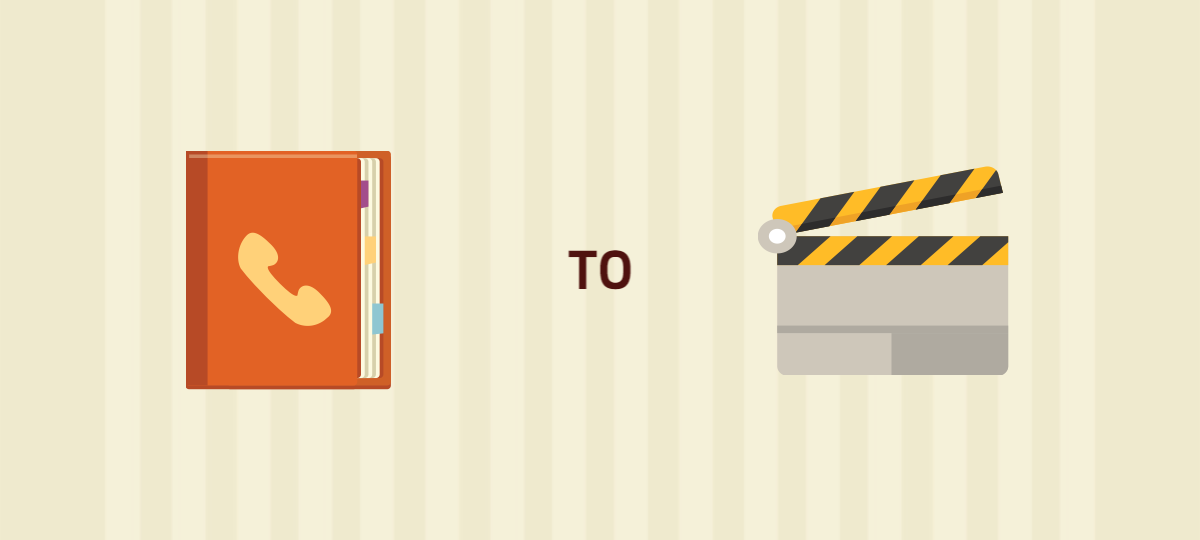 Your mission here is to give value in return to those who produce quality content for you that gets noticed by a large number of possible customers. Create contests, giveaways – anything that gets people interested enough to interact with your messages.
This data-driven approach to developing a UGC strategy, built around giving and receiving value, has worked for every brand I've been involved with so far in my career.
As I already wrote dozens of times on this blog, understanding your targeted audience's intent should be the very foundation of your every future marketing campaign.
3. Create Strong CTAs, Offline and Online
As I already mentioned on this website before, you cannot expect people to do things you want them to do, unless you actually tell them to. That's why it's of crucial importance that you display smart and engaging call-to-actions everywhere you can. If you have a brick-and-mortar business as well, don't be shy to print out and display your messages all over your store and office.
Understanding the customer's journey, how and when to provoke action from your users, should be your no.1 goal when coming up with a marketing strategy.
You can use CTA for almost anything, as long as there's some real value behind them. You can ask people to partake in online discussions under your hashtag, share your content, create and post specific type of photos and comments – basically everything and anything. All you have to do is ask for participation, while having their interests in mind.
In order to get your leads to actually become your paying customers and brand ambassadors, I suggest that you read our blog post, titled: "How to Design Call-to-Actions for Your Website that Actually Work?"
Eight successful online business owners have selflessly shared their tips and practices on this particular subject. Be sure to check it out.
4. Host Cool Events
The thing that really worries brands about UGC is its unpredictable nature. No matter how much you want to, you cannot really control what people post on their personal accounts. They have the right to their own opinion. All you can really do here is hope that they'll find you cool enough not to bad mouth your company and your work online.
Although you cannot moderate user's comments, you can still control the very environment and general vibe in which they're created. The chances are, they will write something good about you, if they come into contact with your products and services in a positive environment.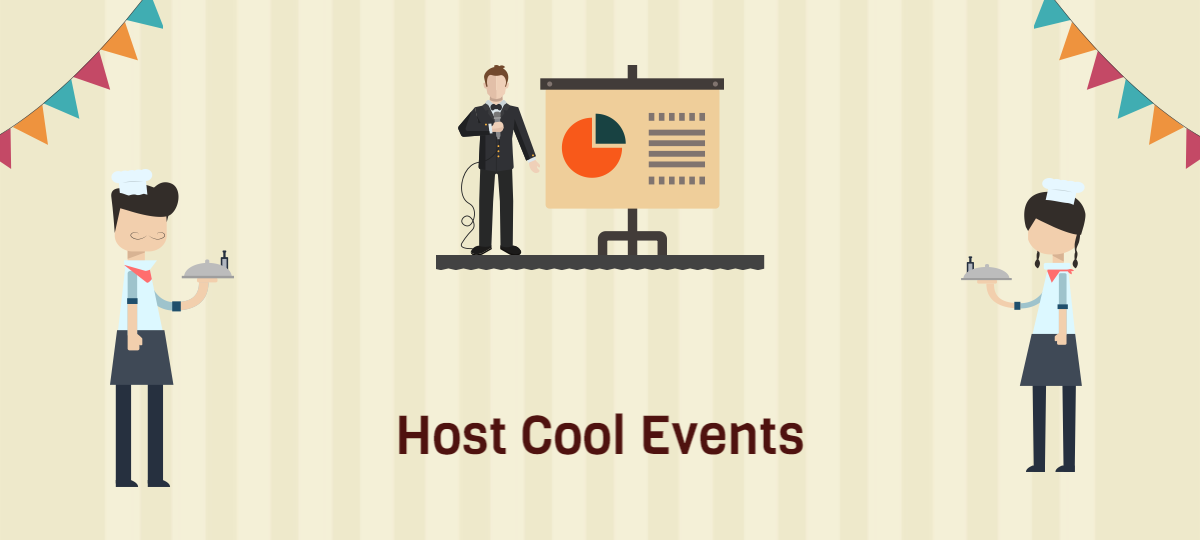 That's why most big and successful brands tend to host fun events where they invite various influencers to hang out with them, eat, drink and see their product in action, in a controlled environment.
These companies understand just how powerful UGC is, especially when it comes from people who have a large following online.
In order to get the most out of your event and positively influence your users to write good stuff about you online, all you really have do here is set the scene up to your liking, design a cool and engaging program for your invitees, and ask them to tweet/comment, post a photo about your event under a prearranged hashtag. Once they feel like they're really important to you and that you value them as individuals, 9/10 they'll reward you for your efforts in their own manner.