Keep your readers happy and coming back for more, while securing and maintaining your Google rankings with these 8 steps to help produce content that makes everyone happy.
1. Unlocking the door with keywords
Optimizing your keyword use is like a fine balancing act – you want just enough in there to help your Google rankings, but not so much that your content becomes keyword-laden and ends up sounding repetitive and nonsensical.
The optimal number is generally around 2-3% keyword usage throughout your content. Use fewer than that and you may not impact your rankings positively; but use too many and you could be sending red flags to search engines.
Reading through a keyword-stuffed article sounds totally artificial, and can be a frustrating experience for a reader who's looking for valuable information. Our attention spans have dropped dramatically over the years, and now sit at around 8 seconds. 8 seconds!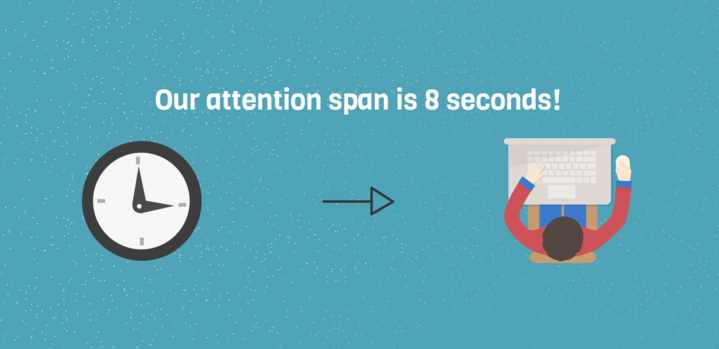 Frustrate your readers or lose their attention in that time, and they'll quickly move on to the next person who can give them what they want.
2. Save the best for first
Lead with the best stuff you've got. Remember that short attention span? That'll come into play here big time if your readers have to start looking for your most interesting information. Trying to entice them to keep reading will only serve to frustrate them.
Giving them the juiciest stuff first also helps to engage them and perk up their interests. It could work to your benefit, as they'll read on to see what else you've got to offer.
3. Be original
If your readers are searching for information, not only is clicking on an article or website that gives them copied and pasted content from somewhere else disappointing, but it's of no additional value to them and could turn off completely from your site. And, besides that, search engines aren't too keen on duplicated content.
Just like readers, search engines want to see content that's fresh, new and original. Of course, this doesn't mean that you have to reinvent the wheel or discover something totally new. If just means you should be looking for new ways to write about a topic and different perspectives to have. Search engines value what readers value, so they'll put what readers prefer higher in their rankings.
4. Love those lists
The fact of the matter is, people love seeing lists within your content. They're short, sweet and to the point, and readers an glean a lot of information from them relatively quickly. And, it's much less daunting to see easy-to-digest lists within an article, than pages upon pages of text.
Google also likes seeing lists, whether the entire article is a numbered or 'Best of' list, or whether you include bulleted lists inside of your text.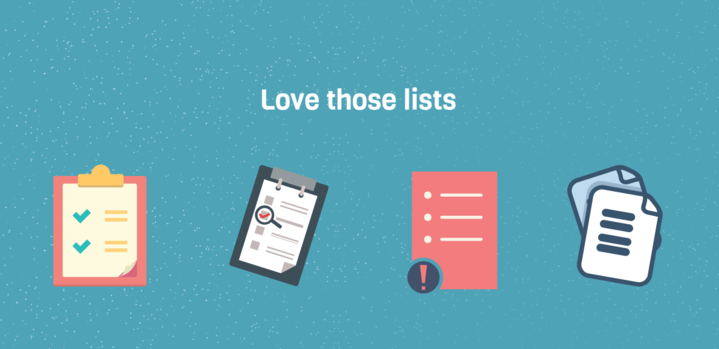 5. Keep it the right length
Generally people don't like to read too much, even if it's something they're interested in. And, Google recognizes this, and atop it's highest ranking websites in any subject area, you'll find content that sits between 2,000 and 2,500 words in length.
Something that's too short doesn't carry much weight with it, because information can't be very detailed. And, on the opposite end of the spectrum, content that's too long is overwhelming and will likely lose that short 8 second attention span quickly. The happy medium seems to be that search engine pleasing number of 2,000 to 2,500 words.
6. Be quick about it
If you've got something to say, just say it. Don't beat around the bush or dangle a carrot in front of your readers. Not only do people have short attention spans, but they've also got less time to dedicate to reading, even if it's something they're interested in or something they've got to know. They want the information given to them fast, straightforward and free of any extra fluff.
Ensuring that your content actually loads quickly is also a huge factor in whether or not readers will even bother sticking around to look at it. Our instantaneous world means that even a 2 second delay in loading your page could be the difference between losing or retaining your readers.
7. Stay fresh
All content needs to stay current. Depending on what type of content you're providing, will dictate how often you need to update your information. For instance, something fashion-related is likely to change frequently, from season to season or when new trends appear. On the other hand, historical analysis of American history doesn't really have anything new to report on very frequently.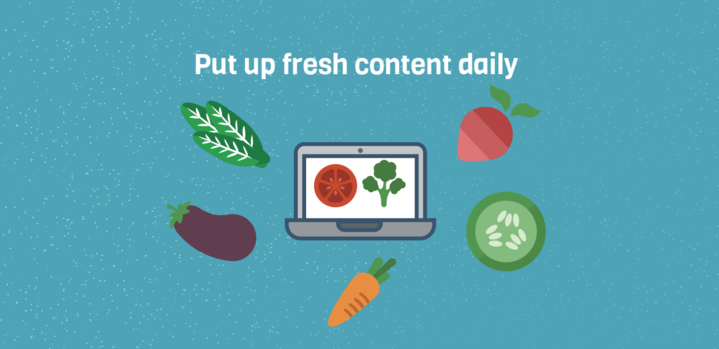 But, no matter if you're needing to put up fresh content daily or not to stay current, what remains the same is that you will need to provide fresh content on a regular basis to earn and maintain your search engine ranking.
So, if you're writing about fashion, that's easier as each new season provides you with the information you can talk about. But, if your focus is history, you will need to start looking at different ways to approach information that's been out there and available for years. Finding new ways to approach an old topic gives readers a new and different perspective on things, which can make it more interesting than reading the same old stuff they've been looking at for years.
8. Link it up
Google loves seeing pages linked to other pages. Relevant links that leads to helpful resources in your content is a big bonus in Google's eyes. And, it's a great help to readers if you're able to provide them with useful information to supplement what you've given them.
Creating content that is able to make your readers and Google happy will ensure your continued growth and success. And, for a little-added assistance, you can always turn to online resources to help you when they're needed.
Get started creating Google and user-friendly content with the help of these tools and resources:
Keyword Density Checker
Ensure you're within the recommended 2-3% keyword density, in order to maximize your search engine potential, with this quick checker.
Easy Word Count
Keep your content at just the right length with the instantaneous help of Easy Word Count.
On-Page Optimization Tool
Improve your website's on-page SEO and see it as a search engine spider sees it.
Essayroo
When you're in need of assistance with your content, from writing to editing, the team at EssayRoo can provide you with any written content-related services.
Cite It In
Make sure you're giving the proper credit to all of the resources you're citing with this handy tool. Simply input the resource information and your citation is instantly created for you.
Free Keyword Tool
Optimize your PPC campaigns with more effective keyword selection by taking the guesswork out of your advertising.
UK Writings
For help with content creation or proofreading assistance, UK Writings will provide you with a professional writer to get your project completed flawlessly.
Plagiarism Guides
Don't get accused of plagiarism and risk the credibility of all the work you do. The plagiarism guides at Australian Help and Academized can help you avoid this costly mistake.
ProWritingAid
Improve your content by adding this tool to your editing arsenal. Editing as you type, it helps you correct mistakes as they're made and can also give you suggestions for improvements to your work.
Slick Write
Impeccable grammar is an essential component of earning the trust of your readers. Check your grammar and correct any mistakes with this online resource.
Boomessays
The experts at Boom Essays are highly knowledgeable in all subjects and can pair that with their expertise in online content creation to give you an optimal finished product.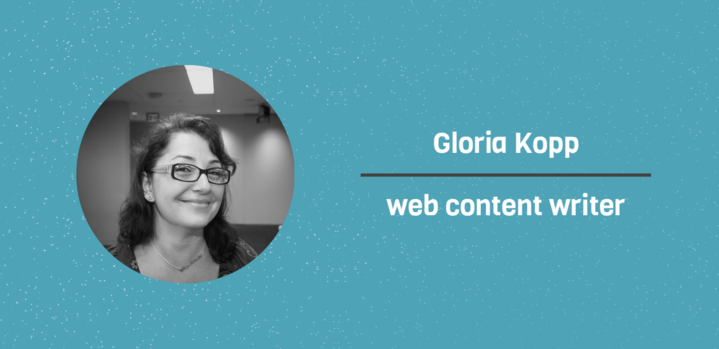 Gloria Kopp is a web content writer and an e-learning consultant from Manville city. She graduated from University of Wyoming and started a career of creative writer, now she works as an editor at Resumention. Besides, she is a regular contributor to such websites as Studydemic, HuffingtonPost, Engadget, etc