Greetings, Reader. It gives me great pleasure to introduce Zoran to you. Zoran Stojanovic is the Head of Growth at reEmbed. He enjoys writing about growth hacking and customer experience. Today, he's gonna share with you his 5 tips on how to boost engagement on any type of website. Connect with him on
Feel free to connect with him on Twitter and LinkedIn.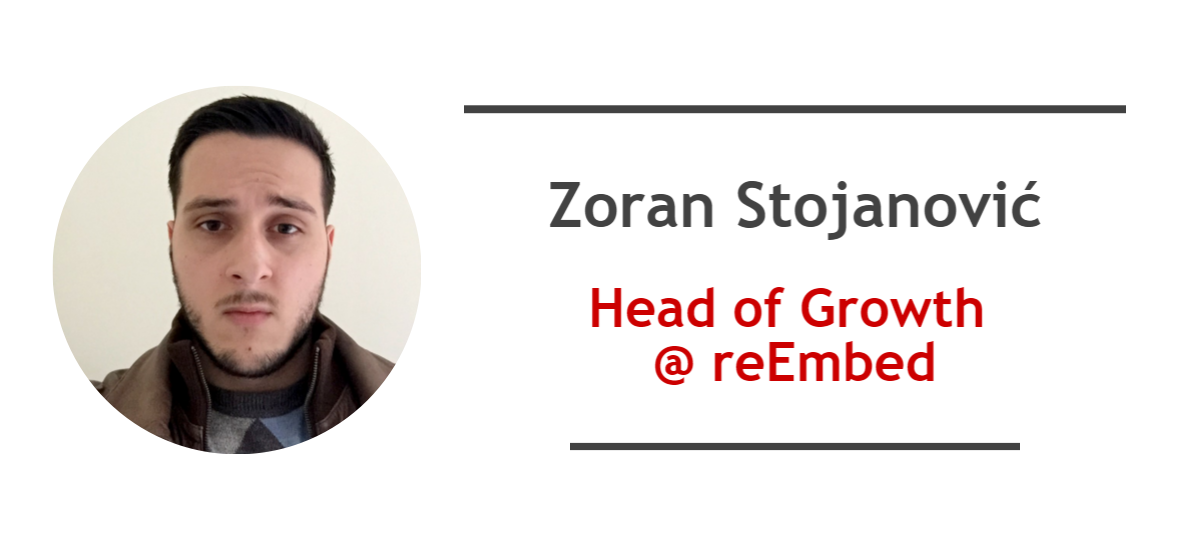 Driving traffic to a website is not as much of a mission as getting visitors to stay engaged. Online publishers face a challenge to increase engagement but are very resistant to new practices and services that help boost interactions on their site significantly. I don't have an answer on how to fight off resistance from these publishers, but I have tested a few practices on how to boost engagement on your website.
Know Your Content

The key to catering content to your visitors is to know what they want. Don't think about publishing hundreds of vague articles, but rather putting more info into fewer ones. Quality over quantity wins each time.
Be data-driven and analyze what's your best performing content so you can replicate its success in the future. I challenge you to get a hold of the Google Analytics Engagement metrics:
* Interactions: retweets, replies, likes, shares +1s, and so on
* Audience engagement rate
* Average pages per visit
* Time on site
* Bounce rate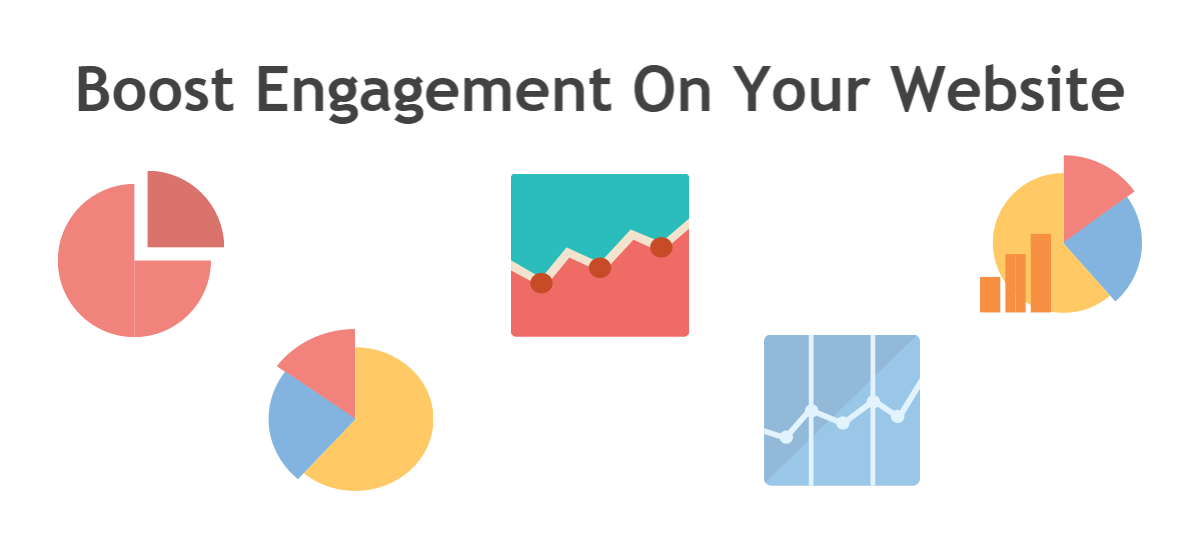 The engagement metrics will vary based on the objective of your website. Once you get familiar with the basic, then you can use more advanced tools like MixPanel, Kissmetrics or Heap Analytics to get a complete picture. If you implement data-driven approach with the more advanced tools, make sure to:
* Ask yourself questions about your users e.g. what % of users who come from the organic search sign up and become active users?
* Find an appropriate tool to answer your question e.g. MixPanel
* If results are satisfactory, test to get the numbers up
* If results are not satisfactory, test to get the numbers up
For these reasons, run tests all the time and find the optimal variation which brings the most clicks, sign-ups, purchases etc.
Stay In The Game With The Video Content

Whether you have a blog, a news or a product website, your visitors will largely benefit from video due its entertaining and relaxing, but also very informing nature.By 2019, 80% of the video world's internet traffic will be video. 
But let's stay in the present for now. Snapchat's video traffic stands at 6 billion views per day while Facebook has reported that its users watched 8 billion videos per day on both desktop and mobile at the end of Q3 in 2015. YouTube's report is quite old, but they have reported 4 billion views a day in 2012.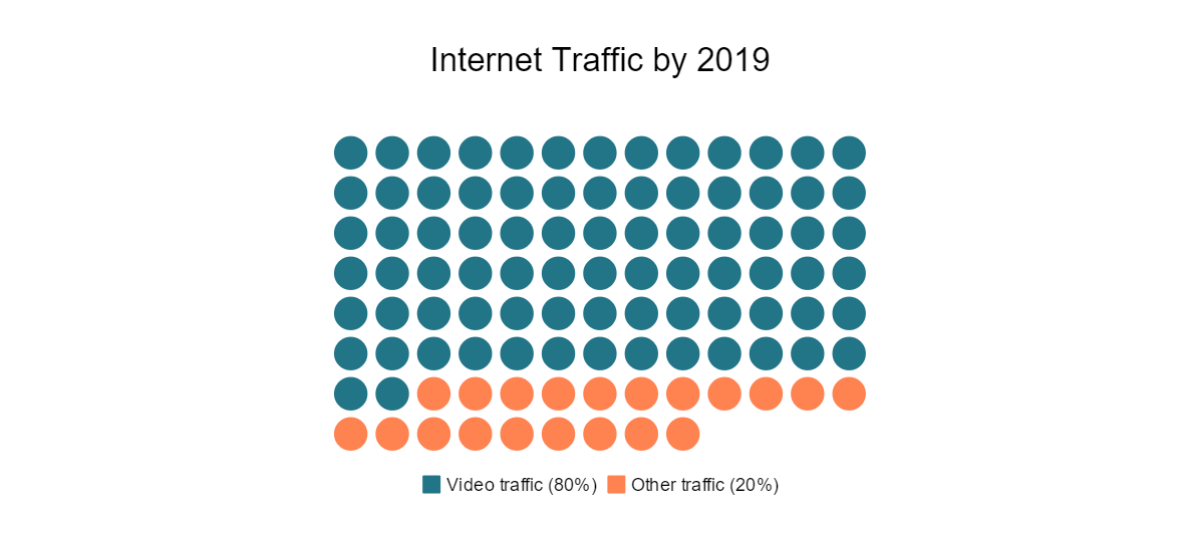 Enough with the stats, you get it by now – video drives engagement and it will play a bigger role by 2019. If you run an informative website, then start embedding videos in your article whenever you have a chance. If you sell on the Internet, then create videos for your products.  
Engage Users With Relevant Recommendations

Plain embeds from YouTube, Vimeo and DailyMotion provide irrelevant recommendations once the video ends and its purpose is to take you to an external website. This is a no-no, because you want to keep the visitors engaged on your own website.
reEmbed provides a custom video player with a proprietary content recommendation engine which is beneficial for publishers who embed videos from YouTube, Vimeo, DailyMotion and Facebook. Their engine finds the most relevant videos on your site and displays them in the video once a video has finished playing. Here's the cool part, each recommendation links to another page on your website which in turn increases pageviews and time spent on your site.
Improve User Experience With Internal Linking

Internal links are not only beneficial for SEO but for website visitors as well. Employing an internal linking strategy will allow visitors to navigate your website easily. If done correctly, this practice will provide a better user experience and increase engagement.
The most popular practice is to interest a user to check the related content. Usually, these links are placed in a sidebar or below an article. In addition, I've noticed that many online news websites have embraced internal linking within the post content.
Internal linking is efficient when done in moderation, so do yourself a favor – create internal links moderately (the same goes for the drinking).
It's 2016, Make Your Website Lightning Fast
Regardless how good content you have on your website, the engagement will suffer as visitor's experience will be ruined.
Google's AMP or Facebook's Instant Articles which aim to make browsing web on the Internet more enjoyable. By enabling these services, you will significantly improve mobile user experience by decreasing loading page time for your website content. As for general user experience, I strongly recommend enabling caching and CDN.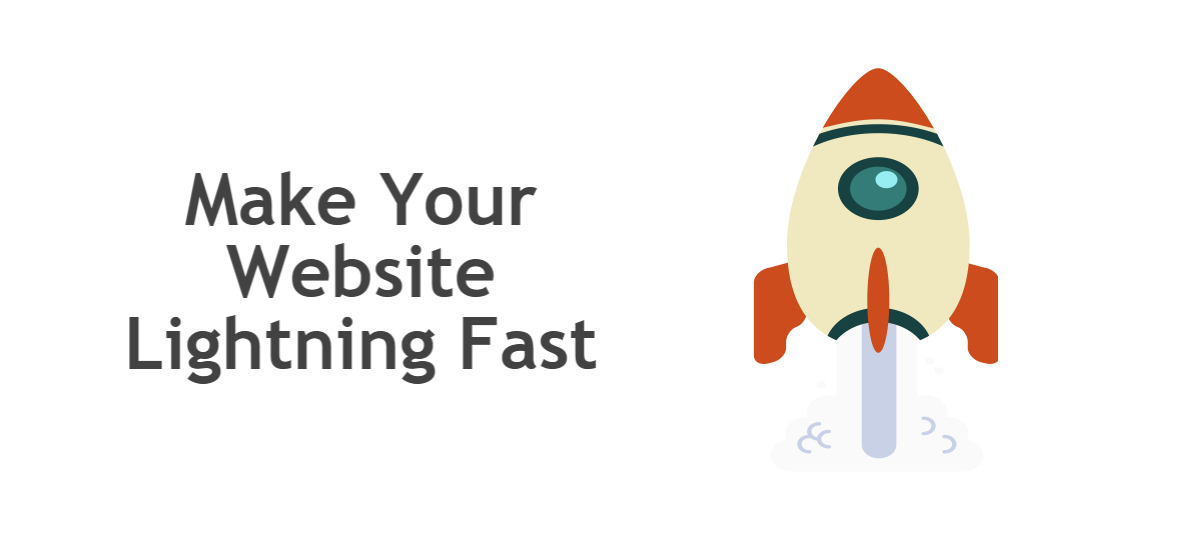 Bottomline
At the end of the day, you need to have quality content and know what your users want in order to increase engagement. As a website owner, you need to embrace video content and engage users with relevant recommendations. Also, website analytics is free and very insightful. Therefore, you'll be able to discover your best performing content. Finally, the easiest of the above is to improve your page loading speed so get in there and get it sorted.